Two Cancer Research Centers Form Personalized Medicine Alliance
TGen and City of Hope, two research centers focused on cancer and genomics, will partner to enhance their personalized medicine capabilities.
- The Translational Genomics Research Institute (TGen) and the independent City of Hope cancer and diabetes center have announced a new research alliance aimed at accelerating the development of personalized medicine and precision therapies for cancer.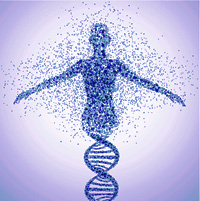 The partnership, which will initially focus on developing immunotherapy and genomics-based strategies for tackling some of the most difficult aspects of oncology care, plans to connect the dots between research and clinical care by creating opportunities to improve patient quality of life through precision medicine techniques.
"Patients want choices and access to the newest and most advanced care available," said Robert W. Stone, president and chief executive officer of City of Hope.
"City of Hope and TGen share a common vision for improving patient outcomes, and our collaboration will speed cancer cures by rapidly advancing discoveries to define high-risk populations, identifying targets for prevention and treatment, and promoting initiatives that close health equity gaps."
City of Hope, located in the Los Angeles region, is one of the National Cancer Institute's 47 comprehensive cancer centers, and has been working to advance knowledge of bone marrow transplants, cancer drugs, and diabetes since 1913.
"Precision medicine is the future of cancer care," said Steven T. Rosen, MD, provost and chief scientific officer for City of Hope. "Together, City of Hope and TGen will cover the bench-to-bedside continuum. Our complementary strengths will propel us to the forefront of personalized medicine in alignment with our nation's 'Moonshot' initiative."
TGen, a Phoenix-based nonprofit, also works on cancer and diabetes problems, as well as neurological disorders. With a genomics-centered approach to research and translational medicine, the organization has experience in precision medicine techniques for both adult and pediatric cancers.
TGen will join the City of Hope system as a subsidiary of the latter's parent organization, William Post, TGen board chairman, will join City of Hope's board.
"This alliance will enable us to fully deploy genomic-enabled medicine within a modern health care system to create a disruptive change in the practice of medicine. Our aim is to not only navigate this changing field, but lead it," said Jeffrey M. Trent, PhD, president and research director for TGen, who will remain in his position but report to the City of Hope CEO.
The partnership is just one of many strategic collaborations strengthening the personalized medicine ecosystem as researchers and providers prepare for a potential influx of precision medicine funding and opportunity under the pending 21st Century Cures Act.
Academic institutions with a rich background in research, including the Broad Institute at MIT and Harvard, the University of Chicago's Genomic Data Commons, and the University of Virginia's Cancer Center have all announced collaborations focused on precision medicine in the last few months, joining technology vendors, nonprofit research organizations, and health systems in taking advantage of a flush of new funding and interest.
While the 21st Century Cures Act does not necessarily guarantee that the National Institutes of Health and the FDA, two major players in the President's Precision Medicine Initiative, will be able to provide sustained grant funding for large-scale research initiatives, the private sector's enthusiasm about personalized medicine and genomics bodes well for the research ecosystem anyway.
Organizations such as the Department of Veterans Affairs, Geisinger Health System, CancerLinQ, have all launched initiatives to collect huge volumes of patient data in biobanks independently of the proposed PMI Cohort, allowing researchers access to a wealth of big data that may drive exciting new breakthroughs in precision clinical care.
---
Top 5 Basics to Know About the Precision Medicine Initiative
How Precision Medicine Will Shift from Research to Clinical Care
---