The Top 3 Planning Pain Points in Healthcare Big Data Analytics
Healthcare organizations often run into some common problems when diving into big data analytics, but a little planning can go a long way towards success.
- "Measure twice, cut once" is the advice given to do-it-yourselfers embarking on a new home improvement project, but healthcare organizations ramping up their big data analytics initiatives amidst regulatory pressures and the constant controlled chaos of daily patient care haven't always been able to take the spirit of the saying under advisement.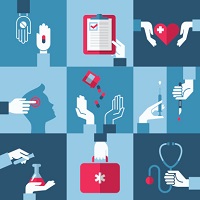 Health IT development can be a messy, complicated, expensive, and confusing amalgamation of new installations, rip-and-replace procedures, and ongoing optimization efforts that must incorporate a seemingly unending stream of requests, opinions, caveats, and limitations from the board room all the way to the front lines of clinical care.
As providers of all types and sizes prepare for significant changes to their financial foundations and enhanced reporting requirements under programs like the QPP and Stage 3 meaningful use, they may be tempted to latch onto tantalizing vendor promises for out-of-the-box solutions to their most serious big data woes.
But without taking the time and effort to understand how new offerings will impact end users, create unnecessary data siloes, and fit into their long-term strategies for success, providers risk end up falling prey to three of the most significant and detrimental big data pain points.
Failing to create an overarching strategy to guide investment and achieve ROI
READ MORE: EHR, Big Data Analytics Success Hinges on Holistic Change Management
A detailed roadmap is invaluable for healthcare organizations shouldering a large-scale project with numerous moving parts, said Joe Kimura, MD, MPH, Chief Medical Officer at Atrius Health, and any meaningful plan should start by curbing the lure of impulse purchases that may not deliver maximum value for the organization as a whole.
"There's some expensive tech out there right now, all the way from fun visualizations to data warehouses," he said at the Fall 2016 Value-Based Care Summit earlier in November. "The attraction of new and shiny technologies is huge. We all have our pet areas of interest, and it's very difficult to keep our own particular desires at bay when something pushes those buttons for us."
"The problem is that everyone in the C-suite has his or her own interests, and it can be very difficult to work together to see how all those little pieces will fit into an overarching strategy. You've got to make sure you've thought through the sequence all the way rather than just being attracted to the flashing lights."
Taking a team-based approach to developing a big data strategy is important, but letting individual wants and needs bloat the budget and overwhelm the timeline is a good way to ensure that the organization as a whole fails to achieve its objectives, agreed Bharat Rao, Principal in KPMG's Advisory Services.
"I remember working with a large New York health system to set up a population health management program," he said. "The first thing we did was interview the C-suite and identified 14 teams that would likely be involved in the project. They came up with 118 processes and operational changes that they wanted."
READ MORE: FHIR Finally Brings the Internet to Bear on Healthcare's Big Data
"The budget would have been a billion dollars," Rao said. "There was no way we could have managed that. So we went back to the C-suite and pared it down to seven major imperatives, and used those to design a roadmap that got them where they really wanted to go."
That second look helped Rao and the provider organization identify what investments were truly critical to the health system's overall aims, and helped to reconcile conflicting opinions about which technologies could further the most important goals.
---
The Difference Between Big Data and Smart Data in Healthcare
---
"Before you spend a dime on any technology, you have to be aligned within your organization, otherwise you're going to start buying systems that are not transferable to the broader aim," said Rao.
"Each product might do what it promises, and it might do it wonderfully. That's great, but you have to step back and look at your roadmap before you start investing in little bits and pieces if you want to achieve real success."
READ MORE: Unfiltered EHR Data Overloads Physicians, Perpetuates Burnout
Letting data siloes guide the decision-making process
Data siloes are a persistent problem for healthcare organizations, especially those that have been saddled with an amalgamation of legacy systems or have only recently started to recognize the value of their big data assets.
"Most organizations are dealing with siloes," said Dr. Danyal Ibrahim, Chief Data and Analytics Officer at Saint Francis Care. "If you look at my organization a few years ago, we had one big chunk of analytics living in the finance department, another with clinical quality; a third in business development and marketing, and another with IT.
"Even though every silo had great talent and could perform their tasks very well, they started adopting technologies independently sometimes, which made it very difficult to work towards a unified goal."
The solution to a siloed organizational environment is data governance, he stated, which should be deeply integrated into the overall strategic roadmap.
"High-level data governance becomes your safeguard for when vendors come in to show you their offerings," Ibrahim said. "If you compare what they're promising to your overarching safety net of governance, you will be much more likely to choose tools that fit into your organizational plan."
---
The Role of Healthcare Data Governance in Big Data Analytics
---
Thinking about individual components of a big data analytics project in terms of how they fit into the provider's larger goals will also help to balance investment across all areas of concern, added Kimura.
"You can easily overinvest in one portion of the value chain and completely waste your organization's money," he said. "Just because your infrastructure may seem more ready in one tech stack, or your financial incentives are coming into alignment for one particular task doesn't mean that you're really using your data well enough to drive outcomes and achieve ROI as quickly as possible."
"I've seen so many executive teams trip up during that part of the process and not get the balance right," he lamented. "It's painful to watch, because they should be doing so much more preparation before they make that investment."
Glossing over workflow concerns and failing to secure clinical buy-in
Board room discussions about correctly targeting big data investments are essential for guiding providers towards success, but it's equally important not to implement top-down changes that ignore the realities of everyday patient care, argued Rebecca Williams, RN, Care Coordination Management at St. Joseph Hospital.
"It's very important to have your C-suite buy in, especially when they're signing the purchase orders," she said. "But don't forget the end-users of this information."
"If you pick technologies or make choices and the end users don't feel supported, your data isn't going to be actionable. You can't just hand out the data and hope that the clinicians are going to do something with it. They want to see patients – they don't want to be analysts. If nobody is logging in, all of your beautiful dashboards mean nothing."
The trick is to develop tools and processes that overcome physicians' fundamental distrust of useless data without burdening them with extra clicks and reporting tasks, Ibrahim suggested.
"Clinicians are largely suspicious of data, because historically, it hasn't been rich enough to speak to the patient story," he said. "When you're trying to show your clinicians how valuable these tools can be, you need a clinical champion. The best initiatives are the ones that are led by clinicians, and the ones that take a really hard look at how to identify unmet needs for their patients."
Usability is the make-or-break criteria for any new initiative, Williams agreed. "I don't think there's a doctor alive who went to medical school with the plan to push a lot of buttons," she said.
---
Preventing Big Data Pain Points During a Healthcare Encounter
---
"How many of us have heard that it takes 17 clicks to order a prescription and it takes 23 clicks to order a referral? That's the reality of a physician's daily life. It's very important to keep in mind that we need to make sure that the choices we make are also impactful for the end users."
By incorporating workflow optimization techniques into every aspect of the big data analytics planning process, healthcare organizations may be able to reduce one of the most pressing challenges of the modern health IT landscape: physician burnout.
"Clinician burnout is horrible right now, because we're forcing all of our clinicians to work in a system that – well, it sucks," Kimura said frankly. "So many of my physicians are simply not engaged in activities because they are pummeled with the work they need to do just to see the same number of patients right now as they used to."
"They're screaming for help. They're screaming at the EHR vendors and the analytics vendors to help them use technology to make their lives easier so that they can add value to the patient experience."
The situation is reaching "crisis level," Kimura said, but health IT vendors have an opportunity to get clinicians back on board with technology – if they can reduce aggravations like alarm fatigue and automate simple, routine processes to cut down on the amount of time spent in front of the keyboard.
"I shouldn't have to be doing the same exact series of 20 clicks for each patient," he said. "Even Excel has a macro that would let me automate a process like that. Why can't I do that in my EHR?"
"We have to figure out how to use all of this technology to get our clinicians through their day-to-day tasks and make their lives a little easier. The first couple of folks who really start to figure that out are going to hit a home run, because everyone is desperate to start making big data a meaningful tool instead of an added chore."