Texas HIE adds genetic data for analytics, personalized care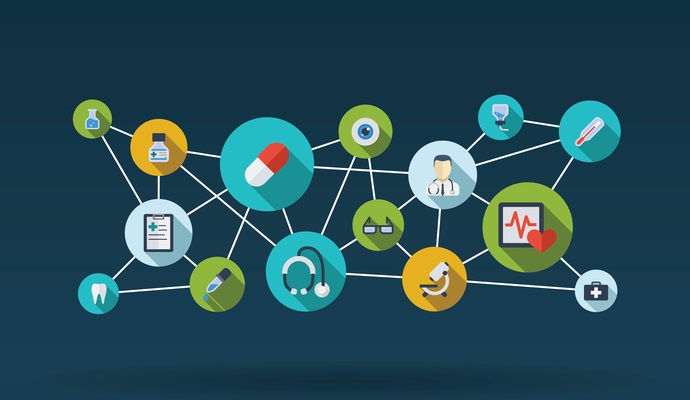 - Greater Houston Healthconnect, the Southeast Texas region's  HIE, has been working diligently for several years to expand health information exchange across a diverse region with millions of patients.  After starting off in 2011 with 14 counties under its jurisdiction, the HIE has taken more than seven million lives under its wing, providing the ability to view a comprehensive file on a patient who shows up in an emergency department miles from home.
At the beginning of 2014, Healthconnect announced the addition of a new feature to its portfolio of services: a foray into personalized medicine derived from genetic testing performed by CompanionDx Labs.  Providers will soon be able to receive concise reports about a patient's ability to metabolize certain medications or their genetic predisposition to conditions that may significantly affect the choice of treatment.  CompanionDx has performed more than 27,000 DNA tests so far, and is using the data collected from these patients to help physicians tailor treatment regimens to increase patient safety and produce better outcomes.
"Even if they've graduated from a med school recently, physicians have only had a perfunctory exposure to genetic and, especially, pharmacogenetic or genomic data and how to use it," said Kevin Rosenblatt, MD, PhD, Chairman and Founder of CompanionDx to HealthITAnalytics.  "We've spent the last year and a half, two years creating a reporting format that explains in plain English – or at least medical English – to the doctor what's going on.  We can tell them that there's a gene defect, or if their patient is a poor metabolizer of opiates, for example.  We can tell them that Hydromorphone is better for this patient than Hydrocodone or Codeine, for example.  And we will tell them in one sentence what the clinical effect is, maybe two sentences what the maintenance is, and what the dosing is."
"It's great because it is accessible as part of the patient's whole community record," added Phil Beckett, PhD, Chief Technology Officer at Healthconnect.  "So when a patient turns up at the hospital, the provider can either query through their electronic health record or through our portal and then get a view of the patient's whole record of their clinic visits, their prior hospital visits and ED visits, and their lab data.  Quest Diagnostics, a major reference lab is also contributing so we have regular reference lab data coming in as well.  The imaging is also part of the exchange, so  a physician can see a CT scan, for instance.  It really becomes a quick view of the patient's whole medical record from this community.  And we're also connecting beyond our region so that we can query the rest of Texas and beyond  for the whole country."
The pharmacogenomic PDF report is simply coded in red, yellow, and green to provide physicians with a "stop light" they can glance at to learn about the most important risk factors present for the patient at hand.  "Red doesn't necessarily mean danger, but that we recommend a drug change or a dosing change or some other really critical piece of information.  It's a very quick way for a physician to say, 'Okay, there are no reds.  Maybe I don't have to do anything for this patient.' ? They can look at it right before they walk into the room, because it's right there in the chart," Rosenblatt explained.
CompanionDx  plans to transmit the genetic information straight into a provider's EHR on a large scale in the future, working with Healthconnect. In the interim, the portal provides a simple and secure way to get the data to the point of care.  As an opt-in HIE, Healthconnect allows patients to choose whether they want the information shared with their providers, and pays particular attention to the security of such sensitive data.
"This is your genetic data, so we have to be super vigilant," Beckett said.  "If the patient says, 'I don't want it shared,' then we don't share it.  In our case, by default, it is not shared.  If they say 'yes,' then it's shared with their caregivers in a secure manner so that only appropriate people access it.  We're monitoring who has access to the information constantly and making sure that patient data does not go awry."