Small, Rural Hospitals Continue EHR Adoption, HIE Struggles
In 2014, thirty-two percent of critical access hospitals had not yet adopted even a basic EHR, compared to just 21.9 percent of non-critical access hospitals.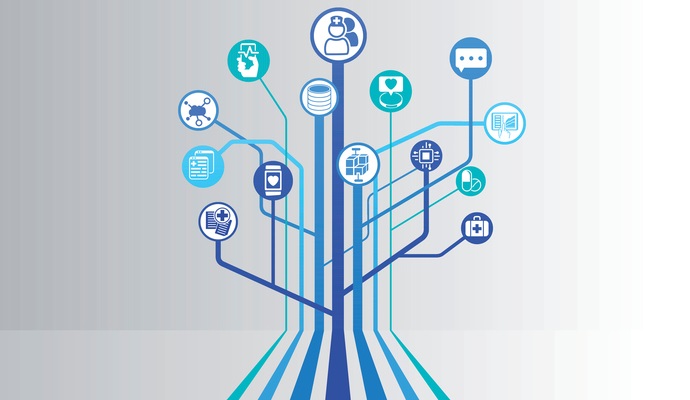 - The nation's smallest and most isolated hospitals are still significantly behind the EHR adoption curve, though healthcare providers have made admirable strides towards implementing health information technologies that can help them attest to Stage 2 meaningful use, according to a new study published in Health Affairs.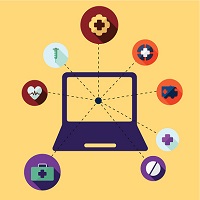 The study shows that three-quarters of US hospitals had adopted at least a basic EHR system in 2014, up from 59 percent the previous year, and demonstrated a seven-fold increase in the ability to attest to the second stage of the EHR Incentive Programs.
However, the remaining group of non-adopting hospitals may be the most challenging, especially as incentives start to give way to penalties, note the article's authors. As the financial burdens of implementing EHRs continue to increase, some of the most vulnerable critical access hospitals, community providers, and rural facilities in the country may be facing a nearly insurmountable challenge.
"While achieving EHR adoption among a majority of hospitals is an important milestone, it is critically important to reach close to nationwide adoption of these systems to gain the network benefits of EHR adoption," write Julia Adler-Milstein from the University of Michigan in Ann Arbor and a cross-industry team of researchers.
"However, with the 'early majority' having adopted, the remaining hospitals may be those with the biggest challenges and, therefore, least likely to join in. This potential leveling off of adoption, if real, would hinder the goals of a true nationwide health information infrastructure. Therefore, there is a drive to continue to closely monitor EHR adoption and make policy changes as needed. Small and rural hospitals, with persistently lower adoption rates, are key groups to monitor."
READ MORE: Can $10B Solve Healthcare's Big Data Analytics, Productivity Woes?
Using data from the American Hospital Association's annual survey, the team found substantial increases in EHR adoption between 2013 and 2014. Basic EHR adoption increased from 33.4 percent in 2013 to 41.1 percent in 2014, while comprehensive EHR implementation rates rose from 25.5 percent to 34.1 percent during the same time period.
Smaller and mid-sized hospitals were more likely to have a basic EHR than a comprehensive one. A basic EHR provides foundational functionalities such as clinical notes, problem lists, lab and radiology reports, discharge summaries, and order entry for prescriptions. A comprehensive EHR includes all these capabilities plus a suite of additional tools that aid documentation, analytics, population health management, and decision-making.
Thirty-two percent of critical access hospitals had not yet adopted even a basic EHR, the study found, compared to just 21.9 percent of non-critical access hospitals.
But many small and rural hospitals are coming close to reaching the threshold. Among the 24.8 percent of all hospitals that did not yet qualify as having a basic EHR in 2014, seventy-five percent of them had at least eight out of the ten necessary functions in place.
Hospitals were most likely to have the ability to electronically record patient demographics, medication lists, nursing notes, and radiology reports. More than sixty percent lacked the ability to record physician notes within their electronic systems.
READ MORE: Can Senate Health Data Interoperability Proposals Improve HIE?
While relatively few healthcare organizations had successfully attested to Stage 2 meaningful use in 2014 – and many fewer anticipate being able to meet upcoming Stage 3 requirements – a surprisingly large proportion of the nation's hospitals did have the capabilities within their grasp. Just over 40 percent of hospitals met the study's criteria for being able to meet all sixteen core Stage 2 objectives.
Participants reported the most difficulty with the patient engagement and health information exchange requirements of the EHR Incentive Programs, which have since been substantially reduced in scope. In 2014, only sixty-four percent of hospitals could provide their patients with the ability to view, download, and transmit their data. Just under three-quarters could generate a summary of care record for patient transitions.
These numbers do represent a notable increase from the prior year, the study points out. In 2013, only 10.4 percent of providers could offer online data access to their patients, and just 42 percent could produce summary of care documents.
Hospitals struggled significantly less with medication reconciliation and computerized provider order entry (CPOE) capabilities. In 2013, these competencies were already in place in more than 84 percent of hospitals, and increased to over 90 percent in the following year.
Despite the progress, some familiar obstacles remain. Hospitals of all sizes continue to state that the financial burdens of EHR adoption are a significant challenge – small hospitals were most likely to cite ongoing difficulties. Staff buy-in and tight timeframes for attestation also made hospitals grumble about participating in meaningful use, mirroring concerns from the physician side of the industry.
READ MORE: Does State Regulation Help Boost Health IT, HIE, EHR Adoption?
"Our results suggest a renewed focus on small hospitals that are lagging behind in both EHR adoption and ability to meet stage 2 meaningful use criteria," the study concludes. "The EHR adoption gap is persistent: Since 2008 there has been more than a 10-percentage-point gap between small and large hospitals in adoption of at least a basic EHR system."
"[For] small hospitals participating in the Medicare meaningful-use program, the inability to keep up with attestation deadlines in the penalty phase could create even greater challenges for resource-constrained hospitals by reducing payments. Policy makers should consider additional tools to support these hospitals."