Six Pediatric Hospitals Create Personalized Medicine Coalition
A new research and clinical care consortium will expand the use of personalized medicine and genomics for pediatric patients nationwide.
- Some of the nation's most lauded pediatric medical centers are aiming to advance personalized medicine through a new collaborative arrangement funded by philanthropist Denny Sanford.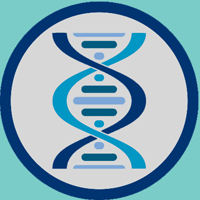 The Sanford Children's Genomic Medicine Consortium will align the expertise of precision medicine researchers, genomics leaders, and big data analysts at Children's Hospital Los Angeles, Rady Children's Hospital San Diego, Children's Hospital Colorado, Children's Hospitals and Clinics of Minnesota, and Banner Children's at Diamond Children's Medical Center in Tucson, Arizona.
Sanford Health, which serves patients through its 45 hospitals and 289 clinics in North and South Dakota, will provide administrative staff support for the group.
"This groundbreaking collaboration among premier children's hospitals and leaders in genomic and pediatric care will help set the standard for sharing resources and collaborating in research and education in personalized medicine for children," said Gene Hoyme, MD, chief of genetics and genomic medicine at Sanford Health and medical director for the Sanford Children's Genomic Medicine Consortium.
"As a pediatric clinical geneticist, I'm excited about the improved clinical outcomes that the consortium's cutting-edge genomic medical innovations will bring to the millions of young patients served by our members."
READ MORE: Machine Learning Identifies Ovarian Cancer with 91% Accuracy
The coalition will develop strategies to integrate genomics and personalized medicine more deeply into pediatric care while investing in innovative collaborative research programs that will leverage the consortium's access to big data on a broad cross-section of the pediatric population.
Other projects will include the development of the pediatric genomic workforce and the strengthening of research and training relationships with other industry stakeholders and governmental organizations.
"Bringing all of these great facilities and brilliant minds together is a major step in improving treatments and finding cures for what ails kids," said Denny Sanford, who has contributed close to $1 billion to Sanford Health's domestic and global efforts to provide quality pediatric care and conduct research into cures for type 1 diabetes, breast cancer, and other conditions.
"There is clear value in bringing these teams together with unified goals and my hope is that it will speed up necessary advancements so children won't have to suffer," he added.
The group has also established a scientific advisory board that includes representatives from the American Academy of Pediatrics, the American College of Medical Genetics and Genomics and the National Human Genome Research Institute. The external board will provide advice and guidance on the scientific and research projects the coalition is planning to undertake.
READ MORE: Precision Medicine Aids 20% Drop in Pediatric Cancer Deaths
The consortium's announcement comes on the heels of a major report from the Cancer Moonshot Blue Ribbon Panel, which outlines ten steps the healthcare industry should take in order to bring precision medicine and cures for cancer to the point of care.
The report, which aligns tightly with the coalition's planned goals, highlights the importance of collaboration, data sharing, and communication between disparate research groups, and also stresses the need to make clinical trials more accessible to patients.
Pediatric cancer also figures highly in the brief. The report urges the healthcare industry to develop and leverage a nationwide research network that includes genomic, lifestyle, and clinical data on the largest possible number of patients in order to gain a better understanding of the root causes, reactions, and outcomes of cancer in children.
"Despite significant progress made in the treatment of children with cancer, in the United States cancer remains the leading cause of death from disease among children, with significant short and long term toxicity of treatment continuing to affect the majority of children with cancer," the Moonshot report states.
Of particular interest to the initiative is exploration in the causes and cures for cancers caused by fusion oncoproteins, which drive a large number of pediatric illnesses.
READ MORE: AMA, Patient Groups Join "All of Us" Precision Medicine Outreach
"A collaborative effort is essential to advance our understanding of the mechanisms of action of each of the common fusion oncoproteins in childhood cancers and would be spurred by targeted efforts to develop therapies for specific childhood cancers," the report says.
Developing systematic approaches to targeting these hard-to-treat conditions would not only improve quality of life and survival rates for pediatric patients, but also inform research into other diseases that exhibit the same patterns.
Collaborative efforts like the new Sanford Children's Genomic Medicine Consortium, as well as established pediatric-focused research alliances like the Neuroblastoma and Medulloblastoma Translational Research Consortium (NMTRC), will be critical players in the industry-wide effort to bring personalized medicine and precision treatments to patients with rare or serious diseases.
---
Top 5 Basics to Know About the Precision Medicine Initiative
How Precision Medicine Will Shift from Research to Clinical Care
---