Seven health IT questions to improve pay for performance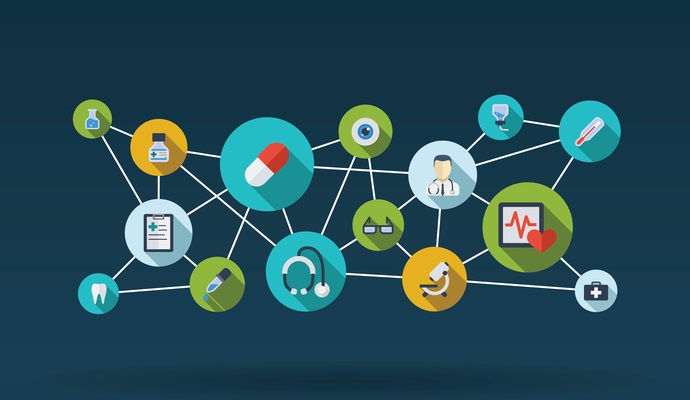 - Pay-for-performance is completely changing the way payers and health provider networks must work together. The traditional one-way transaction-based communication approach is no longer effective.
Care-quality initiatives, cost savings, transparency and regulatory issues are driving payers and providers to a two-way communication model, which is more integrated and continuous. A two-way transaction based communication model provides a better understanding on the direct impact the provider network has on the plan, its quality measurement, costs and revenue. This new model is extremely unified and very co-dependent, with pay-for-performance being the key driver.
In moving to a two-way communication model there are significant efficiency opportunities, if the correct mindset is adopted by senior management, but it demands a change in approach and behavior. If information technology is to become the strategic asset that we have all been promised, the problems must be looked at in total and be broken into manageable pieces, with the requirements of the aggregate imbedded in the smaller piece. With this program, and the correct information technology structure, analytics are able find cost savings and actionable information that helps the entire ecosystem.
One of the main challenges currently facing health plans and health providers is the number of large initiatives that, even when taken individually, can have a significant effect on the organization. Many of these initiatives require sophisticated analytics and the capability to integrate information from many disparate data sources. Holistically, these are approaching the volume, velocity and variance of Big Data. That's why payers and providers need to establish two-way communication processes to meet goals, save money, boost efficiency and improve quality and health outcomes.
On the most basic level, what has come to light is the need for better master data management of the provider network. The Accountable Care Organization (ACO) model requires it. From a more sophisticated perspective, these issues highlight the need for systems collaboration and analytics. Removing the duplication of effort across many of these initiatives is the only way to survive in the age of administrative simplification. It is just too much of an undertaking for even the largest of organizations to perform these functions in silos. The data sets are too large and the analysis too difficult to get actionable information. Not to mention, payers invest in multiple systems to perform a comprehensive solution.
READ MORE: IBM Watson Gets SNOMED CT Infusion to Enhance Data Analytics
Just as the model has changed, how to solve these problems has also changed. No longer can you throw bodies and traditional IT resources at this problem set to win. What is required is a new way of thinking.
The change is analogous to what has occurred in industries like manufacturing and the financial markets regarding supply chain and business partner relationships. Instead of manual processing these industries have shifted to automated processes, and now so must the healthcare sector. Upgrading provider outreach technology and processes is imperative if payers are to get the kind of data they need for pay-for-performance programs to really count, such as ACO's and Medicare Advantage plans.
There is significant money at stake. In 2012 more than $3 billion in incentives, known as Quality Bonus Payments (QBP) based on STAR ratings under Medicare Advantage contracts, were paid out. The potential incentives for healthcare plans that use HEDIS (Healthcare Effectiveness Data and Information Set) in STAR ratings to communicate quality measures, are substantially greater.
What is holding things back in terms of coordinating HEDIS data and capture feedback on a per-patient basis, is that too many payers utilize this valuable information manually. Too often they send teams of healthcare professionals to conduct case reviews, monitor, audit and capture information that feed pay-for-performance systems, a costly and time-consuming endeavor that can incorporate manual errors. Traditionally, the health plan model has centered on inbound communications after contract signing, with payers saying in effect, "Send me your claims; call me when you need something, or log on to our portal." A model that, simply put, is no longer effective.
It is up to the payer to enhance the level of service. Doing so can generate better returns on the investment (ROI).
READ MORE: Healthcare Business Intelligence, Big Data Tools Spark Investment
Best practices that payers need to consider when planning a two-way communications approach include:
• Ensure closer integration to effectively manage the payer-provider relationship. The smart payers have already found out how deep their relationship with the providers must be, in order to be successful. Automation and improved analytics can lead to significant improvements in this process. Those that have already begun implementing their ICD-10 transition have found it to be an important first step in integrating and upgrading the claims communications from the providers to the payers. However providers will be unwilling to invest in new systems and new log-ins —seeing it as another burden — so it is up to health plans to invest in closer integration.
• Develop provider portals that can work the way providers do. Currently each portal has its own workflow and environment, but providers work differently, and are often reluctant to change the way they operate to meet the needs of a different plan's portal. That is why so many providers end up with "portal fatigue," which means they end up not using the portal. Instead, health plans have to enable their portals to fit in with the way providers do business. Providers need to feel the portal is an aid, not hindrance.

• Develop a system that generates actionable information. Collecting more data shouldn't be the goal. Collecting the correct data respective to the quality measures and based on patient outcomes is key. Health plans need to identify actionable information and provide the information in a consistent manner to the provider practices.

• Address provider behavior to improve outcomes. Driven by regulatory metrics (e.g. HEDIS metrics), plans should be able to present healthcare providers with a per-patient checklist in their workflow. Offering providers a comprehensive overview to accomplish with each patient, can significantly improve outcomes and boost the provider's STAR rating.
READ MORE: AMA: Real EHR Data in Med School Will Boost "Informatics IQ"
To assist health plans that need to start thinking about how to upgrade their systems, here are seven questions to consider:
Is the information actionable? One of the problems with sending a provider a letter or delivering a report is, that it can be very difficult for the provider to take action based on a piece of paper. Even if the provider has the information, it must be in a form that allows for feedback. It is important to understand the kind of data your current system is capturing. If the data you need is in a patient's prior plan's data and in his or her provider's records, but not in your system, then you could have a real problem. Also, it is important to determine how quickly your system is able to flag key information. Does it provide a set of best practices to offer providers? How are all of these opportunities for better care and/or documentation tracked?
Is your system granular enough? When you break down the gaps in care as identified by your reporting system, you must be able to address these by provider, by patient, and by procedure. Think of these as the 3 Ps. Most systems can report on everything from per patient gaps in care to progress against STAR metrics, but most systems are limited by the data available from the claims systems. This is a documentation problem and is important because HEDIS measures the provider activities, and accounts for 23 of the 36 Part C metrics. Each metric is also weighted such that HEDIS/HOS-based measures account for 65% of the total Part C rating. So it is important to capture data per patient, per provider, per procedure—the 3 P's.
Is your system integrated with provider workflows? Providers are busy and have less time than ever to spend with each patient. To get them to focus on the gaps in care for your plan, the information must be made available in a format that is easy to understand, easy to use, and fits within the workflow of the office. It must be flexible enough to allow integration with paper-based offices as well as those using practice management software and electronic health records.
Does your system provide an audit trail? The information you get from the provider can be used to update your HEDIS and STAR reports, but it will be essential that you have an audit trail for exclusions.
Is there a feedback mechanism? Providers and payers alike need to capture whether a procedure has been performed and provide feedback on the outcome to help further refine best practice recommendations. Providers also help identify where a patient may be excluded from a measure.
Does your system offer big data capabilities? Big data is about volume, velocity and variance, which can help providers and health plans uncover key patterns that can shape delivery and patient outcomes that otherwise, might be hidden among the data.
Does your system offer provider incentives? Although this is not a technology issue per se, providers respond to incentives. So any system must be part of an overall engagement strategy that includes incentives. If you couple ease of use with the appropriate rewards, then you will see the benefits in your STAR rating.
Health plans typically rely on data in their claims databases as the foundation of their STARs process. HEDIS and STARs reporting systems can analyze this data down to granular levels. By answering these questions, health plans can develop a roadmap that can help them and their providers develop a STAR improvement program that addresses the provider impact on their HEDIS metrics and star rating.
---
Steve McCalmont is the co-founder and CEO of Avior Computing Corp. which provides compliance solutions to healthcare and life sciences using its BenchMark software-as-a-service platform for an aggregate network of over 900,000 providers. With solutions in ICD-10, HIPAA and Medicare / STARS used by numerous Fortune 500 customers, such as United Healthcare, Horizon Blue Cross, Blue Shield of California, Blue Cross of Massachusetts, Avior is leading the way in the Healthcare sector with its patent pending Dynamic Compliance Matrix (DCM) that automatically maps and communicates quality controls across multiple initiatives.