Safety net leads the way in population health management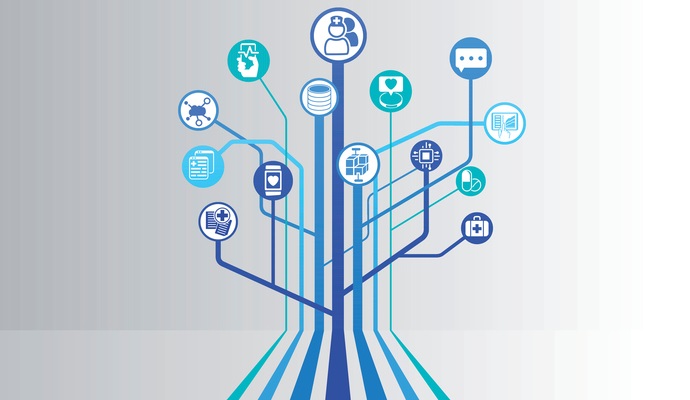 - Armed with a suite of advanced EHR capabilities and a federally-funded mission to provide care to the poorest and most vulnerable patients, federally qualified health centers (FQHCs) are leveraging all the tools at their disposal to manage the health of the uninsured and newly insured as the Affordable Care Act brings millions of new patients into the safety net.  EHR adoption jumped 133% at FQHCs over the past four years, says a report by The Commonwealth Fund, and 76% of these organizations have successfully attested to meaningful use.  Not content with surpassing the HIT adoption rates of their office-based physician peers, community health centers are exploring the new world of population health management, too.
"Community health centers are a critical component of the health care safety net, and they will continue to treat uninsured individuals, even as the percentage of people with coverage increases," said Melinda Abrams, The Commonwealth Fund's Vice President for Delivery System Reform. "As demand for their services increases, it will be essential for health centers to have the resources necessary to meet patients' needs."
FQHCs are not immune to the primary care staffing shortages that continue to plague the industry, with 58% anticipating that maintaining high-quality care may be difficult in the face of unmet staffing demands.   More than half reported physician shortages, while a third were lacking qualified nurses, physician assistants, and dentists.  Positions in urban offices are more difficult to fill than those in rural locations, adds a second Commonwealth Fund report, titled "Ready or Not?  How Community Health Centers View Their Preparedness to Care for Newly Insured Patients."  Bilingual staff members are even harder to find, despite research that shows the benefit of treating patients in their native languages.
However, community providers already have the technology tools to move into patient stratification and population health to potentially make up for some of those deficits by targeting their resources appropriately.  Just 2% of safety net providers lack the ability to generate lists of patients by diagnosis, the report says.  Ninety percent can identify patients by lab results, and 86% by the medication they are taking.  Eighty-two percent can pick out patients who are overdue for lab tests or preventative care, although just 35% can send reminders to these patients, a number which hasn't increased since 2009.
FQHCs are also investing in expanding their range of services to handle the new influx of ACA patients.  More than half are expanding or newly integrating behavioral health providers into their organizations, while 27% are hiring more medical assistants and community health workers to bulk up their clinical care teams.  Seventeen percent are adding telehealth or telemonitoring services to extend their reach into the community, as well.
"The fact that a majority of FQHCs are seeking to expand or better integrate behavioral health services with the other care patients receive is promising," the report concludes, "as it indicates a commitment to overcoming the longstanding separation of physical and mental healthcare services in the US.  Since 35% of adult Medicaid beneficiaries need behavioral health services, continued federal and state funding for this capacity-building activity is essential.  Many health centers are providing inregrated behavioral health through the ACA's 'health home' provision, which enables health centers to be reimbursed by Medicaid at a rate of 90% with a 10% state match for two years.  To support FQHCs further, CMS should consider extending this enhanced match."