Quality Metrics, Data Analytics are Top Value-Based Care Fears
Providers are deeply worried that an imperfect understanding of quality measures and lackluster data analytics capabilities may hamper their switch to value-based care.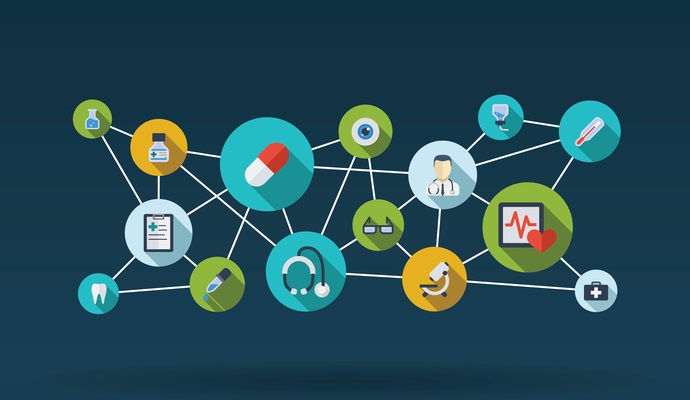 - "You can't manage what you can't measure," data analytics pros are prone to say, and nowhere is the phrase more appropriate than when discussing the healthcare industry's transition to value-based care.
As providers pin more of their payments to performance-based quality metrics, they are becoming increasingly worried that their payers and partners, as well as their own management teams, may not have an acceptably firm grasp on what the measures mean, how to capture them, or how to report them.
In a pair of new industry surveys, providers confess that the big data analytics competencies required to make the most of value-based reimbursements may be too much for them to handle, and that their shaky grasp on quality metrics and measures may not be good enough to produce the improved patient outcomes they desire.
What providers want from value-based care
Better outcomes are on the top of the wish list for healthcare organizations, says Xerox in its Healthcare Attitudes 2016 survey, with 82 percent of provider respondents saying that value-based reimbursements could provide positive benefits for patients.
READ MORE: Big Data Analytics Link Economic Wellness to Population Health
Providers responding to a report by Fidelity Investments and the National Business Group on Health are equally optimistic that value-based reimbursements are better suited to delivering high quality healthcare than the current fee-for-service environment.
Only 41 percent of providers said fee-for-service was an "optimal" model for producing quality outcomes.
When asked about the top benefit of value-based care on their practices, participants most often chose "positive impact on patient health."
Increased financial returns for providers themselves is also on the radar. Seventy-six percent of respondents to the Xerox poll said that changing payment models could produce benefits for healthcare organizations. Fifty percent of providers who are already involved in the value-based care transition said that they are seeing benefits from the switch.
Trepidation over how to use data analytics for improved outcomes
READ MORE: AMA: Real EHR Data in Med School Will Boost "Informatics IQ"
But getting to that point is fraught with financial dangers, providers believe. The Xerox survey found that more than three-quarters of providers believe their peers are losing money during the adoption of quality-based payments, and 69 percent said that the prospect of shouldering financial risk makes them "uncomfortable."
However, most organizations have accepted the fact that they are going to have to make the switch. Sixty-seven percent of Xerox participants acknowledge that more than half of their reimbursements are likely to be value-based by 2018.
Participants in the Fidelity Investments poll are also looking towards the future with a relatively open mind. Eighty percent said they are considering participating in an alternative payment model in the near future.
"We are asking physicians to change how they engage their patients, manage their practice and get paid," said Brian Marcotte, President and CEO of NBGH. "The right resources, technology and analytics have to be in place to help physicians make this transition to deliver on the promise of improved patient outcomes and lower costs."
Thirty-five percent of providers in the Xerox survey are "very concerned" about how they will measure their quality, performance, and outcomes to receive appropriate payment under new reimbursement models. A further forty-nine percent said they were "somewhat concerned" about the issue.
READ MORE: Top Healthcare Business Intelligence Companies by Hospital Users
Eighty percent expressed some level of uncertainty about not being able to leverage their patient data for improved outcomes. A similar number said that a lack of claims data transparency may inhibit their ability to perform comprehensive data analytics and population health management.
Nearly eighty percent said that they were worried about taking on financial risk for patient outcomes that may be out of their control, while the challenges of bundled payments for pre-defined episodes of care were also among the top concerns.
Understanding the importance of big data for alternative payment models
Participants are anticipating the need for a great deal of extra help to build the big data analytics and population health management infrastructure they need to ingest patient data and extract actionable insights.
Thirty-five percent of respondents to the Xerox questionnaire said that they will need "a lot of additional support" to get their value-based analytics systems into shape. A further 53 percent said they will likely need some external support to ramp up their data-driven care services.
Providers are actively seeking better strategies to collect, mine, and utilize their datasets as they try to understand new quality metrics, complete their reporting requirements, and make the necessary improvements to keep positive revenue flowing.
Sixty-four percent of providers said that better access to clinical data will be a key requirement for success with value-based care, followed by physician-centered quality data (60 percent) and claims data (54 percent).
Forty-nine percent of providers want to collect and showcase data that proves their success to payers, while 48 percent are looking to better understand their patient populations and attribution data in order to manage beneficiaries more comprehensively.
Healthcare organizations generally seem to understand the importance of clinical, claims, and population-based data for success with alternative payment models, but most providers are likely to struggle, at least initially, with defining meaningful quality metrics, collecting the right data to illustrate improvement, and deliver on reporting requirements that can satisfy their payers.
As CMS stresses its ambitious goal of converting half of all fee-for-service payments into value-based reimbursements by 2018, the healthcare industry must move quickly in order to develop the big data analytics and population health management capabilities required to achieve better patient outcomes under emerging reimbursement strategies.