Quality Metrics, Big Data Woes Make Value-Based Care Difficult
Overwhelming quality metrics, inadequate big data management infrastructure, and difficult workflows are making the transition to value-based care a complicated proposition.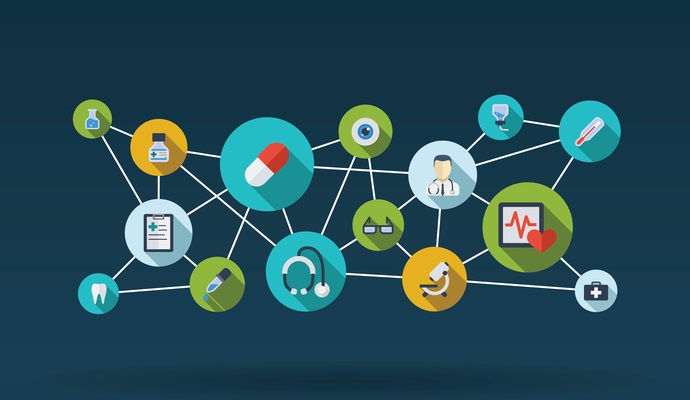 - Overly complex clinical quality measures, inadequate health information exchange, and poorly designed EHR interfaces are just some of the challenges providers face when trying to make decisions about an individual's care or meet value-based care requirements, according to a new survey by Quest and Inovalon.
Clinicians are searching for big data analytics tools to support accountable care arrangements and population health management at the point of care, but the majority are unable to work through a maze of metrics, fill in the gaps left by insufficient interoperability, and access the actionable insights required to make informed decisions.
Despite believing that quality metrics are important for systemic improvement in theory, seventy-four percent of physicians and health plan executives participating in the survey believe convoluted quality measures impede their ability to achieve the goals set for them by value-based care contracts or regulatory guidelines.
Only 47 percent of participants feel that they have a clear understanding of how to apply quality measures to their patient care decisions.
Eighty-eight percent said that they are in need of additional tools and education to help them navigate the process of matching patients with the most appropriate services while meeting the demands of their accountable care arrangements.
They also need better data – and more of it. While 87 percent of respondents acknowledged the importance of having access to a patient's entire medical record, sixty-five percent said that they do not routinely have all the data they need about their patients at the point of care.
Nearly 80 percent of participants said that they do not receive adequate information from their patients' other providers, while 74 percent blame a lack of interoperability for being unable to access complete records.
Only 36 percent of providers are satisfied with their ability to access patient data within the workflow.
The survey also included responses from health plan executives, who largely agreed with providers about the problems they are facing, but were more eager to embrace the principles and practices of value-based care.
Payers tended to make more faith in the usefulness of quality measures and their potential for driving down costs. Eighty-six percent of payers think they are useful for improving care compared to just 69 percent of PCPs.
Payers are also more likely than providers to have value-based care metrics at the top of their to-do lists. Fifty-nine percent of payers think clinicians should keep value-based quality measures at the forefront of their minds when consulting with patients. Just 46 percent of providers feel the same.
The payer community also seems more equipped with the knowledge and health IT tools to overcome the obstacles of the shift to value-based reimbursement, which may be one reason while they feel more comfortable with the idea of utilizing metrics for routine care.
When asked if they were aware of existing solutions that address the gaps between quality metrics, value-based care requirements, and realistic patient care workflows, only 44 percent of providers were sure that such health IT tools exist. In contrast, sixty-seven percent of payer respondents expressed confidence that technical help was available.
However, the majority of respondents who think the right health IT tools are out there do not believe that the electronic health record, on its own, will be a solution. Instead, respondents are looking towards separate big data analytics offerings that integrate into the EHR to give them visibility and actionable insights at the point of care.
Forty-four percent of payers said that they already have the tools required to succeed in the value-based world, while just 29 percent of primary care providers are equipped with the analytics and health information exchange infrastructure that is necessary to manage populations and hit quality targets.
Not surprisingly, payers are more enthusiastic about the transition to value-based reimbursement in general. Fifty-seven percent of health plan participants believe that value-based care is a necessary movement, compared to just a third of primary care providers.
"This study shows that physicians and health plan executives differ in their perceptions of how effectively the nation's healthcare system is progressing toward value-based care," said Harvey M. Kaufman, MD, Senior Medical Director at Quest Diagnostics.
"It also reveals that complexity and incomplete access to patient information may be greater obstacles to adoption than previously realized. We hope the study's findings spark greater collaboration by providers and health plans and dialogue about new solutions to improve quality outcomes and reduce overall costs."