QPID, Epic EHR Combine for Big Data Analytics at Partners Health
Big data analytics is a top priority for Partners HealthCare as it works to optimize its newly-launched Epic EHR platform.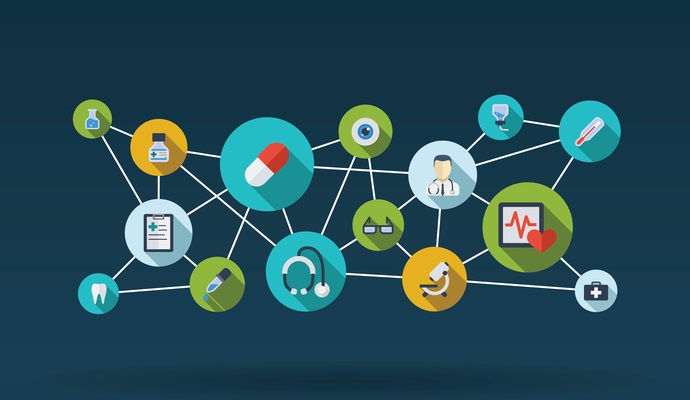 - Partners HealthCare, the integrated health system that includes top-ranked facilities like Massachusetts General Hospital (MGH) and Brigham and Women's Hospital, is used to going big in the health IT space.
From its massive $1.2 billion investment in an Epic Systems EHR infrastructure to its major involvement in cutting-edge research to its broad expertise with big data analytics and population health management, Partners has never been afraid to be out in front of the pack.
In 2007, this focus on innovation and data-driven healthcare helped spark the development of the Queriable Patient Interface Dossier (QPID), a clinical intelligence platform cooked up in the radiology department of MGH by Dr. Michael Zalis and software architect Mitch Harris, PhD.
While the software started out in life as a way to manage, flag, and view patient EHR data more easily, it quickly evolved into a powerful big data analytics tool with applications for population health management, predictive analytics, surgical risk stratification, and preventative patient care.
QPID was born before Partners' 2012 agreement to implement Epic – and was later commercialized as a spinoff company – but executives didn't want to lose the functionality it provided as the health system moved away from its legacy software.
READ MORE: EHR, Big Data Analytics Success Hinges on Holistic Change Management
To keep QPID in the loop, Partners has announced that it will roll out the tool across its hospitals and associated physician organizations over the next two years under a new agreement that will keep innovation and integration at the forefront of the health system's efforts as it tries to meet the demands of the changing healthcare landscape.
"Effectively using patient data for quality reporting and optimal patient outcomes is increasingly important as we move towards value-based care," said Timothy Ferris, MD, Vice President of Population Health at Partners in a press release. "QPID Health software, which we are now deploying to all of our hospitals, will help to ensure appropriate use of high-cost, high-volume surgical procedures."
"This agreement will help provide our physicians with the specific patient information that they need to attest to use of evidence-based guidelines. Not only is this the right thing to do for patients, it also reduces costs where we share risk with government and commercial payers."
Jim Noga, Chief Information Officer at Partners, added that the project will help bolster the organization's population health management initiatives through increased access to sophisticated analytics.
"We're using some screening applications that are able to take data from multiple sources, and relay critical information about aspects of population health management," he told HealthITAnalytics.com.
READ MORE: Revenue Cycle Analytics Enable Value-Based Care for Pediatrics Group
"So QPID can take a patient's schedule for procedures like colorectal cancer screenings and correlate that with potential heightened risk factors using data in the electronic health record. By looking at data in the records and really using evidence-based content to review a patient's circumstances, we can see things that aren't necessarily reflected in the record natively."
"It really helps us in terms of population management," he continued. "It also has implications for surgical registry reporting, which requires answering about 180 questions. QPID is able to pull data from the record for us and really present us with issues that have to be addressed."
While its EHR replacement project places it among the biggest Epic implementations in the country, Partners has not emerged entirely unscathed from the process. The health system spent twice as much as originally planned on the project, and saw Brigham and Women's take a significant financial hit in 2015, for which the EHR implementation was partly to blame.
Industry observers have also raised questions about the anti-competitive implications of allowing Epic to move in to a health system with such dominating power in the local marketplace, and have voiced concerns over the influence that large provider systems like Partners can wield over smaller organizations.
But Partners executives are optimistic that the financial impacts are only temporary, and that using big data analytics technologies to complement their Epic EHR will produce measurable payoffs for patients. QPID's strength lies in its natural language processing capabilities, which can extract insights from free-text data and correlate other elements that may not be immediately obvious to a human clinician.
READ MORE: Top 4 Machine Learning Use Cases for Healthcare Providers
"Despite widespread industry adoption, the majority of data contained within EHRs remains unstructured and difficult to use for reporting and at the point-of-care," said Mike Doyle, President and CEO of QPID Health. "Leveraging all the data from within the EHR is an imperative as momentum towards lowering costs while improving outcomes builds."
As Partners continues to develop QPID alongside its EHR infrastructure, Noga is confident that new use cases for the tool will arise in due course.
"There's been some discussion in the oncology space about how it may be useful," he said. "There is always the question about how much room we have to start up other initiatives when we're focusing so much on Epic, but it's important that we keep developing new tools to address issues when they arise."
Noga added that Partners has met few major integration hurdles during the process of typing Epic and QPID together, thanks in part to a previous focus on interoperability, data standards, and application program interfaces (APIs).
"With our legacy system, we did use a lot of APIs, and we really had built a service-oriented architecture," he explained. "Epic, likewise, has a very extensive service catalogue. Because we're familiar with the way APIs work, it isn't necessarily a heavy lift to transition from our legacy systems to Epic."
"We haven't had to do any custom development in terms of achieving interoperability between Epic and QPID. Our challenge has mostly been from a project management perspective: making those connectors available and making sure we get the right clinicians involved so that we can create an enterprise solution rather than a product-specific or problem-specific solution."