Providers Seek EHR Population Health, Patient Engagement Tools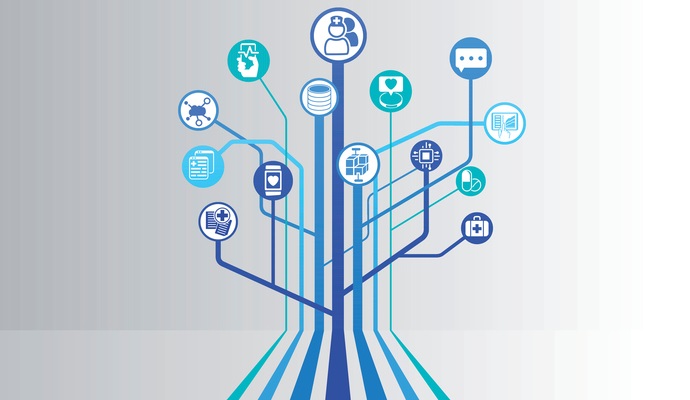 - Close to twenty percent of providers practicing at large ambulatory clinics are willing to rip out and replace their electronic health records in order to get access to better population health management, patient engagement, and EHR interoperability tools, according to a new poll by Black Book Rankings.
While customer satisfaction with top EHR vendors appears to be on an upward trajectory, healthcare organizations are demanding better integration and more health information exchange capabilities as they position themselves for success with big data analytics, value-based reimbursement, and the latter stages of meaningful use.
Despite a pervasive sense of irritation and dismay among providers who have invested thousands - or millions - of dollars in health IT infrastructure that does not meet their needs for the advanced population health management, risk stratification, and chronic disease management required for accountable care and value-based reimbursement, the Black Book survey finds that large providers may actually be bucking the trend.
The American Medical Association and AmericanEHR Partners may have declared that EHR satisfaction is hovering around a depressing 34 percent earlier this month, but health IT users in the black Book survey are markedly more optimistic.
Satisfaction with the physician user experience has jumped from 8 percent in 2013 to 67 percent in 2015. Compared to just 7 percent of users in 2013, sixty-eight percent now say that EHRs have provided some productivity enhancements. Similar numbers believe that clinical documentation features have also seen improvements.
READ MORE: Lack of Talent, Direction Afflict Healthcare Data Analytics Plans
Providers are giving credit where credit is due: even though vendors usually take the blame for products that exhibit lackluster design and poor integration, users do recognize how hard the vendor industry has worked to upgrade and enhance available options. Sixty percent of providers think vendors have put sufficient effort into improving the clinical workflow, and ninety percent applaud their technology providers for listening to physician feedback.
Only a third of providers feel that EHRs are providing enough of a technological backbone for population health management, but a whopping 89 percent stated that their EHRs now deliver adequate revenue cycle management and financial analytics capabilities to aid practice management and reimbursement flow.
Still, EHRs could do more to help large practices embrace the potential of population health management and big data analytics to improve patient care and reduce costs. Close to 20 percent of large ambulatory practices are planning to replace their EHRs by the end of 2016 in order to adopt infrastructure that offers a more integrated, robust take on advanced analytics and population health tools.
"EHR firms with a wide offering of products including health information exchange, population health tools, revenue cycle management services, patient portals, dashboards and analytics are emerging as the next wave of healthcare technology leaders," said Doug Brown, Managing Partner at Black Book. "These leading vendors are assisting their clients in assessing current practice operations to meet the demands of ICD-10, payment reform, connectivity beyond closed networks, revenue cycle management gaps, and population health tools, and recommending effective options within the same vendor suite."
"Meaningful use deadlines, total integration and reliable delivery may have influenced large group practice buyers to purchase initial EHRs from 2010 through 2013, but replacement buyers sought better EHR tools in 2014 that include patient engagement, true interoperability, enhanced usability and productivity gains," Brown continued. "There was also a measurable shift in loyalty to vendors that offered a robust, core EHR to accommodate evolving reforms."
READ MORE: Can Open Source EHRs Offer a New Path for Health IT Usability?
Allscripts, Greenway, McKesson, and athenahealth took top rankings in user satisfaction among providers with more than 26 practitioners, due largely to the care these vendors have lavished on their product development over the past twelve months.
While the vast majority of providers still believe that most EHR vendors have a long way to go in order to improve their customer service and user training techniques, vendors that have paid close attention to user education, product bundling, and savvy marketing have secured high marks from healthcare organization executives.
The survey adds to evidence that providers are seeking more bang for their buck in the EHR marketplace. A separate Black Book poll from June found that nearly 90 percent of providers looking to replace their EHRs intend to favor an integrated solution that combines practice management, clinical documentation, and population health management tools into a comprehensive software package.
This focus on integration and bundled capabilities is a good sign that providers are recognizing the important role of interoperability and health data exchange in the population health management techniques that will foster value-based care. By adopting all-in-one technologies that employ recognized data standards, providers are trying their best to demolish the data silos that keep population health and true patient engagement at bay.