Providers Quick to Blame Vendors for HIE, Interoperability Woes
Healthcare organizations want their EHR vendors to know that they will no longer wait around for the HIE and data interoperability tools that will allow them to move into accountable care.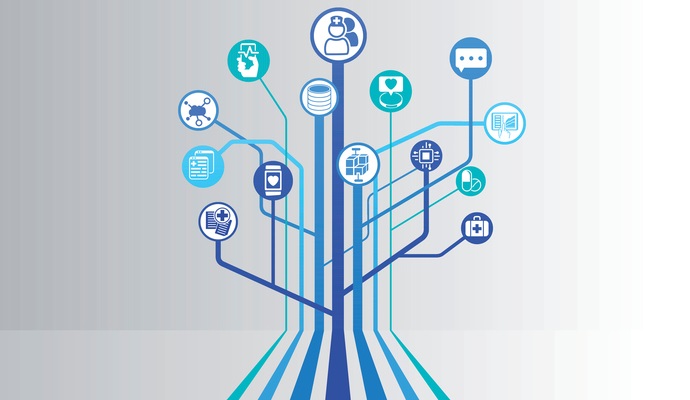 - No matter how often health IT vendors insist that improved health data interoperability is on the way, providers are reluctant to believe that their developers are putting enough elbow grease into accelerating the pace of seamless health information exchange.
In a new Black Book poll, close to sixty percent of industry participants blame their health IT and EHR vendors for connectivity problems, data siloes, and information blocking, and are moving en masse to private, dedicated HIE architecture that meets their individual needs – and falls under their direct control.
Despite the fact that EHR vendors are working more closely together than ever before to develop a broader ecosystem of standards-based health information exchange, sixty-three percent of hospital organizations are planning to leave their EHR-based or homegrown HIE systems in favor of dedicated "middleware" or more advanced HIE tools.
The survey reveals a major disconnect between how vendors view their own progress with developing a data-driven, interconnected data environment and what capabilities the provider and payer communities can currently put into action to prepare themselves for the population health management and care coordination strategies required to participate in value-based reimbursement.
"The value-based payment reform concept enabled by a robust HIE requires all stakeholders including physicians, insurers, post-acute care, and diagnostic facilities, not just hospitals to reach the goals of dynamic population health," said Doug Brown, Managing Partner of Black Book.
READ MORE: CT Medical Society Announces New Health Information Exchange
"Progressive payers are moving rapidly into the pay-for-value new world order and require extensive data analytics capabilities and interoperability to launch accountable care initiatives."
But healthcare organizations are struggling to keep up, and they are growing increasingly frustrated with technology situations they feel are beyond their control.
Promises, promises
Over the past two years or so, the demand for data interoperability has skyrocketed as providers have started to realize that they must leverage their EHRs for more than just basic documentation and billing purposes, and EHR vendors have
"At Cerner, we think interoperability is not just the right thing to do. We are bold enough to say that we think it's immoral not to," stated Cerner Executive Strategist Brian Carter. "It doesn't make any sense not to move data back and forth. And that's exactly what we're doing."
READ MORE: Unfiltered EHR Data Overloads Physicians, Perpetuates Burnout
Epic Systems CEO Judy Faulkner feels the same. "[Interoperability] is what everyone is already planning to do, which is the right thing to do: sending the data wherever the patient goes," she said.
But despite the promises, pledges, and standards-based data sharing frameworks, few EHR vendors have been able to deliver satisfactorily on their customers' pressing need to implement technologies that will prepare them for the real changes ahead: the rapid transition to value-based care.
"Robust bidirectional interoperability [is] what will ultimately force comprehensive interoperability into reality, not government-scripted vendor pledges," said Brown. "Value based care, payer participation in private HIEs, patient locator systems and analytics will be the real forces that push interoperability ahead."
Progress has been so slow and uneven that Congress has stepped in to grill industry leaders on their commitment to data sharing, threatening legislative action that would institute a penalty system for identifiable instances of data blocking or purposeful withholding of information.
But for the vast majority of stakeholders, that isn't a harsh enough punishment for vendors who engage in data blocking or refuse to open up their systems to complete and unrestricted bidirectional information exchange. Eighty-five percent of hospital leaders, 88 percent of physicians, and 92 percent of payers believe that government officials, including the ONC, have not used enough force to hold health IT vendors accountable for their missteps.
READ MORE: As FHIR Matures, Healthcare Interoperability Comes into Focus
Penalties and scoldings may satisfy frustrated providers' thirst for retribution, but most healthcare organizations aren't waiting around to let Congressional action move the market at some point down the line.
Fed up with EHR vendors, public HIEs, and even their payers, healthcare organizations are taking matters into their own hands by investing in infrastructure that can be customized for their particular needs.
Disenchantment with the current HIE environment
Health IT vendors aren't the only ones suffering from negative provider perception. Even those few public HIEs that have managed to survive in a hostile climate are taking fire from unhappy users concerned that these systems do not appropriately support the partnerships required to succeed with value-based care.
"Public HIEs and EHR-dependent HIEs were viewed by 79 percent of providers as disenfranchising payers from data exchange efforts and did not see payers not as partners because of their own distinct data needs and revenue models," said Brown.
Providers and payers would prefer to work in a mutually beneficial environment that remains under private control. Thirty-nine percent of hospitals looking for a regional HIE arrangement are investigating private arrangements because they know their contracted payers will be involved.
Payers have largely given up on the idea of working with public HIEs. Ninety-four percent are planning to completely abandon their public HIE activities and focus instead of cultivating narrower networks that can facilitate their interest in accountable care.
Ninety percent of hospitals agree that private HIEs are the future. They view dedicated networks as more sustainable and more conducive to the value-based ecosystem.
A rush to acquire alternative solutions
"The misalignment of requirements and protocols has hampered all the stakeholders' interoperability efforts," said Brown, and the race to acquire new technologies is on. "This disorder is ushering in a new replacement revolution, this time for those HIEs failing to meet the expectations of their users, payers and providers alike."
Providers largely agree on a few major reasons why they are looking at alternative technologies. More than ninety percent of respondents said that privacy and security concerns, financial constraints, and a lack of connectivity from EHR-centric HIEs are significant drivers of the mass exodus away from traditional health information exchange tools.
Sixteen percent of survey respondents said that they believe middleware is a promising solution for dissatisfaction with EHR-based HIE products.
"The middleware software sits within the data pipeline and translates data from disparate EHRs which shows promise for private HIEs, particularly payer-centric enterprise models," explained Brown. "It creates a business intelligence layer that provides information to all stakeholders in real time."
Providers and payers alike are willing to put skin in the game in order to ensure that their data exchange relationships are trustworthy and provide benefits to all stakeholders involved. Eighty-eight percent of hospitals and 95 percent of payers think that the participants in secure data exchanges should share the costs of development and maintenance to create a trusted environment.
Ninety-three percent of providers looking into cooperative HIE agreements believe that these arrangements will help them satisfy the big data analytics requirements for population health management, care coordination, and risk-based contracting.
"Focused, private HIEs also mitigate the absence of a reliable Master Patient Index and the continued lack of trust in the accuracy of current records exchange," added Brown.
Can EHR vendors lure providers back?
EHR vendors aren't likely to give into these trends without a fight, and providers may be willing to take another look at vendor-based solutions if they start to show real progress.
Fifty-seven percent of providers believe that the interoperability industry could see significant positive changes if EHR vendors address the basic obstacles that have thus far stymied progress.
A national patient identifier would be the first victory for interoperability. Ninety-one percent of payers and 74 percent of providers believe that a standardized patient locator system could spur the development of a workable national HIE network.
And as EHR vendors embrace modern data standards like FHIR, they may be able to win their customers' good opinions once again.
"Progressive FHIR standards can allow EHRs to talk to other EHRs should standard definitions develop on enough actionable data points as we are enter a hectic period of HIE replacements, centering on the capabilities of open network alliances, mobile EHR, middleware and population health analytics as possible answers to standard HIE," said Brown.
Many providers prefer to use just one vendor to provide the majority of their health IT systems, since integrated technologies are often simpler to implement, maintain, and use effectively. If EHR vendors can deliver on their promises to develop meaningful, easy-to-use interoperability functionalities in their software offerings, providers may be more willing to utilize toolkits from existing vendors to facilitate their HIE activities.
It is clear, however, that EHR vendors are running out of time to prove that they are still worth the investment. Value-based reimbursement is here to stay, and providers can no longer afford to wait to purchase the technologies required to succeed with accountable care.
Vendors who successfully move beyond the demonstration phases of their interoperability projects within the next six to twelve months are likely to retain more of their customer base than those companies that fail to respond quickly to healthcare organizations' call to interoperability action.