Predictive Analytics, Big Data Underpin Episodes of Care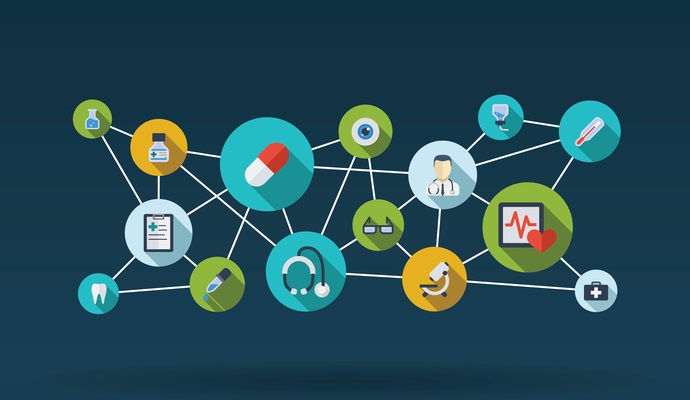 - Healthcare is moving quickly and irreversibly into a new era of risk-based accountable care in which predictive analytics and big data are crucial tools for shouldering a heavy financial burden.  As more and more providers sign up for reimbursement structures that include pre-determined bundled payments for entire episodes of care, the ability to provide high quality patient care while trimming unnecessary utilization of services is becoming a new key competency of healthcare organizations everywhere.
At the Cleveland Clinic's Heart and Vascular Institute, predictive analytics are at the core of walking the line between delivering clinical value and managing costs.  Combining administrative and clinical data sets not only creates a portrait of an individual patient's journey through his or her care, but also allows a broad and deep examination of how the Clinic allocates its resources to meet its financial obligations.
"We're looking at using predictive analytics to help move us more into the realm of bundled payments or payment for episodes of care, and using administrative and clinical data analytics to create models for clinical outcomes and predicting costs," said Dr. Joseph Cacchione, Chair of Operations and Strategy at the Heart and Vascular Institute at Cleveland Clinic.
"We think that tying clinical and administrative data systems together is going to be critically important," he added.  "The administrative stuff gives us a more longitudinal look at a patient, especially when our patient leaves our health system for care elsewhere.  The claims data picks all that up.  What we're trying to do is use the clinical data to be able to say, 'All right, these are the five clinical predictors of resource use, or these are the top predictors of a certain clinical outcome.'"
Harnessing the largest possible set of data for this type of analytics is critical for positioning a healthcare provider to take on financial risk, says Dr. Anil Jain, Chief Medical Officer at Explorys and Consulting Staff at Cleveland Clinic, and engaging in accountable care reimbursement practices is not as easy as signing on the dotted line.  Healthcare organizations that are structured for a fee-for-service world may not have the expertise to suddenly jump into full-scale population health management, bundled payments, or risk-sharing – and those that aren't in touch with their data assets are even less likely to succeed in a value-based world.
READ MORE: Revenue Cycle Analytics Enable Value-Based Care for Pediatrics Group
"All of these organizations that are addressing the financial risk for value-based care, they have a lot of expertise in dealing with the clinical risk," Jain said. "All providers know that they have to prescribe medications and do certain procedures to improve the welfare and state of health of their patients.  But what's new is having to do all that while they are now assuming the financial risk."
"If you don't start with the right data, and you don't start with the right analytics, it's really difficult to know which segment of the population you need to manage.  Population health management absolutely requires a platform that can use predictive models to help health systems address some of the changes that they're undergoing as they try to cope with the needs of value-based care or accountable care."
For Dr. Cacchione, this means developing a clear understanding of how his clinical and administrative data sets translate into real-life actions that his clinicians can take in order to reduce unnecessary variation, conserve time and resources, and illuminate potential areas for improvement.
"When we're looking at this information, we can start to look at what's driving the variability and utilization patterns in an episode," he explained.  "For example, why are we doing so many echocardiograms after a certain cardiac procedure?  Are there clinical factors involved with that, or are they non-clinical factors?  You can start drawing conclusions about how many echocardiograms are really necessary in an episode period.  It could be that the tests were clinically indicated, and we need to know what those clinical parameters are.  Or is there some other motive for ordering the echocardiogram?  Maybe a doctor has a new echocardiogram machine and he needs to pay for it."
"We're not trying to impugn anybody, but we're trying to find out why that variability occurs and how we can use clinical data, which is available at the time that a physician sees a patient, to add to our view of things rather than just trying to think about things from administrative data set, which is always historical," he said.
READ MORE: Web-Based Health Risk Assessments Accurately Flag Depression
Adding up-to-date clinical data to the mix turned the retrospective claims information into a vital resource for developing meaningful and effective changes to the way clinicians provided care.  "When we combined those two data sets for a certain population of patients, we were able to pick out the ten strongest clinical predictors of resource use in a 180 day episode.  Now, our goal is to go back to our clinicians and say, 'All right.  Here are the ten predictors of resource use.  Can we manage these more effective so that we don't have as much resource use?'  These service items that used to be revenue items are now cost items, because we've already been paid for the episode of care."
Payers are gathering evidence that the episode of care model is an effective way to reduce and standardized costs on their side while keeping the pressure on providers to deliver services that produce the best possible patient outcomes.  While some cardiac patients need long-term chronic disease management for issues like congestive heart failure, others require relatively short bursts of high-expense services for a procedure such as a valve repair.
"It ends up being an acute illness that is treated by an intense episode," Cacchione says, "and then after that, the patient doesn't really have much of a problem and is likely not to have much cardiac service utilization."
"So it's really about using these combined data sets to better understand what's happening longitudinally with patients," he continued.  "Our cardiologists are helping us take this data and use it to revise the care paths that we've got for all these episodes of care.  We've got about 30 or 40 care paths that are live in the clinic right now.  As we understand these more and more, we can use these data sets to help manage this process through changes in the care paths, which helps us change care delivery."
To read part two of this interview, please click here.