Predictive analytics, big data, HIS markets grow by 20% CAGR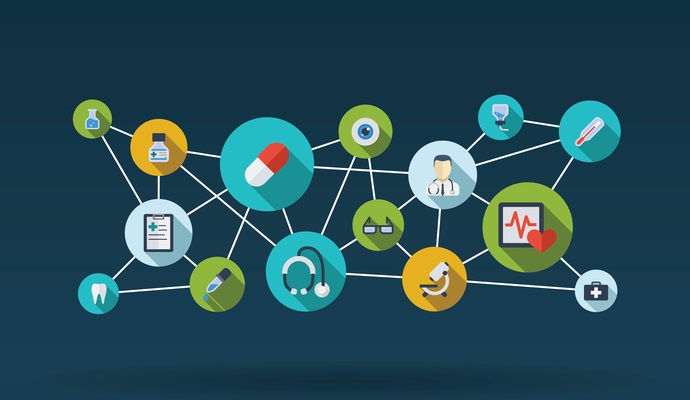 - Despite a slowdown in analytics infrastructure purchasing among hospitals, the market for new technologies to help organizations identify and remediate weak points in their financial and clinical operations is still massive and set to grow even more over the next few years.  A series of new market reports highlight the opportunities for expansion at an average rate of around 20% CAGR over the next five or six years.
Predictive, prescriptive medical analytics worth $21.3B by 2020
Markets and Markets pegs the healthcare analytics market at $21.3 billion by the end of the decade, growing from a current $4.4 billion at a rate of 25.2% CAGR.  The report anticipates that providers, HIEs, and accountable care organizations will be the major drivers of market growth, due to the EHR Incentive Programs, ACA, and ICD-10 demanding better analytics.  As the segment matures, the fragmented vendor landscape is likely to consolidate around the big-name players.
Hospital information systems (HIS) to expand by 12.56% CAGR until 2018
A prediction by ReportsnReports.com puts the hospital information system market on a track for expansion due to the need for smart mobile technologies.  mHealth, cloud computing, and social networking will encourage healthcare organizations to invest in advanced monitoring systems and telehealth, as well as more robust EHR infrastructure and business intelligence tools.  The report notes that a lack of qualified clinical and technical professionals may be a significant barrier to the implementation of comprehensive HIS networks.
Blood glucose monitoring market to hit double-digit billions
Those remote monitoring and mHealth systems implemented by hospitals will be a great help to the hundreds of millions of diabetic patients worldwide, says Bharat Book Bureau.  With 382 million diabetics in 2013 and an anticipated 592 million by 2035, hospitals that can put glucose monitoring tools in place now will position themselves for an easier transition into a diabetes-centric care system.
Predictive business intelligence to reach $5.24 billion by 2018
Another Markets and Markets offering predicts that business intelligence systems will shift from prescriptive to predictive at a rapid rate. The global predictive analytics market is estimated to grow from $1.70 billion in 2013 to $5.24 billion in 2018 at a CAGR of 25.2% from 2013 to 2018, with North America making up the lion's share of the business opportunities.
Predictive big data management will rise at 17.8% CAGR through 2019
With the deluge of big data just beginning, predictive big data and business intelligence wrangling is a segment ripe for growth.  Research and Markets believes the global predictive analytics market, currently sitting at $2.08 billion, will see a 17.8% CAGR as organizations invest in new technologies.  As organizations begin to make use of structured and unstructured data to assemble a portrait of internal and external operations, they will need a variety of tools to help make sense of the influx of information that is now ruling the healthcare industry.