Predictive Analytics, Accountable Care Markets to See Rapid Growth
Predictive analytics, data visualizations, and accountable care management solutions will see significant market growth over the next few years, analysts forecast.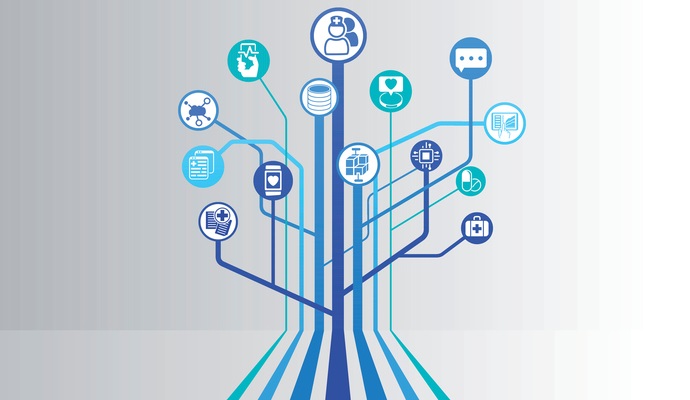 - Healthcare organizations seeking to equip themselves with the big data tools required for value-based care success are likely to drive significant investment in the predictive analytics and accountable care solutions markets, according to a series of new market reports.
Grand View Research predicts that the healthcare predictive analytics market will expand at a 29.3 percent compound annual growth rate (CAGR) to be worth $19.5 billion by 2025 as a number of emerging technical strategies come into alignment.
Driven by increased interest in the healthcare Internet of Things and continuous refinements to sophisticated big data collection and reporting tools, predictive analytics will help to monitor patients and manage populations, forestall chronic disease development, improve patient safety, and illuminate trends in disease patterns.
In addition to clinical applications, predictive analytics are likely to find a home on the financial side of healthcare organizations.
Predictive revenue cycle tools held 30 percent of the market in 2015, addressing key financial issues including fraud detection.
Operations management, population health management, and financial analytics are the three most popular segments of the market, and will contribute the most to its growth.
Notable vendors in the marketplace include IBM, Cerner Corporation, Verisk Analytics, McKesson Corporation, SAS, Oracle, Allscripts, Optum, and MedeAnalytics, the report added.
Payers are expressing particular interest in financial prediction tools, and make up approximately 38 percent of the end-user market. They are using analytics to evaluate claims before settling payments, assessing patients for risk, and detecting fraudulent activity.
Data visualization products will also be in high demand, added Research and Markets, as stakeholders search for meaningful, intuitive methods of presenting analytics and reporting to end-users. The global visual analytics marketplace is forecasted to grow at a CAGR of 22.16 percent until the end of the decade.
Predictive analytics visualizations in particular will see a 21.1 percent CAGR.
In conjunction with data analytics tools, healthcare stakeholders are likely to be seeking accountable care management solutions to track quality and outcomes that will be increasingly tied to financial incentives.
Research and Markets anticipates that the accountable care solutions market will expand at a 16.6 percent CAGR to reach $18.86 billion in 2021, helping healthcare providers trim spending rates and earn value-based incentives.
Leaders in the accountable care sector include Aetna, Allscripts, Cerner Corporation, Epic Systems, IBM, McKesson, and Verisk Health.
Together these market segments will help healthcare providers and payers to develop the big data competencies required to succeed under upcoming regulatory frameworks, including MACRA and Stage 3 meaningful use, as well as deliver informed, coordinated, quality care to patients.