Precision Medicine, Predictive Analytics Markets Set for Growth
Healthcare organizations will continue to snap up electronic health records, predictive analytics tools, and patient engagement technologies as the industry moves into precision medicine and other advanced areas of care.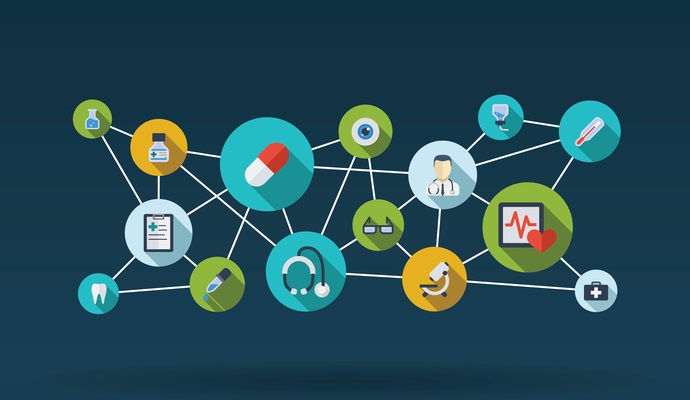 - Healthcare big data analytics continues to be a driving force underpinning many of the most innovative, cutting-edge segments of the health IT marketplace.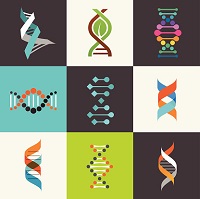 As precision medicine and rises to prominence and population health management becomes a basic tenet of quality care, researchers are predicting significant opportunities for rapid growth across many different technology sectors.
While electronic health record adoption has reached the vast majority of American healthcare providers, the global market will continue to see measurable growth until the end of the decade, says Transparency Market Research. North America accounted for approximately 42 percent of the worldwide market share in 2013.
Worth $14.56 billion at that time, the growing global appetite for EHRs will drive a 6.4 percent compound annual growth rate (CAGR) to bring the segment to a value of nearly $24 billion by 2020.
Cloud EHR products are likely to see the most uptake during this period, the report continues, due to the attractiveness of their minimal upfront fees, low maintenance requirements, and flexible big data analytics capabilities. The researchers anticipate that ambulatory care centers will show the most interest in adopting cloud EHR tools in the future.
READ MORE: EHR, Biobank Data Uncovers Genetics of Personalized Medicine
Behavioral healthcare providers are also likely to become first-time EHR customers as they work to become more deeply integrated into the care continuum. Though they have been largely unable to collect federal funding from the EHR Incentive Programs to offset the costs of implementing health IT tools, behavioral healthcare organizations are committing to technology purchases in an effort to bolster population health management programs and their own revenue cycles.
Persistence Market Research predicts that the global mental health EHR market will grow from $1.97 billion in 2014 to $4.5 billion in 2021 at a CAGR of 12.7 percent. North America held 45 percent of the global marketplace in 2014, with Europe close behind at 27 percent.
Markets in Asia, the Middle East, and Africa are likely to see the most rapid growth over the next few years, though the report notes that "concerns associated with data privacy, security, and protection as well as insufficient awareness about the advantages of modern digital mental health software in some emerging economies is anticipated to restrict the growth of the global mental health software market."
Patient engagement technologies are also a hot ticket for healthcare providers seeking better strategies for keeping patients adherent to their medications, improving chronic disease management, and cutting costs by reducing expensive office visits and emergency department use.
Worldwide, the patient engagement solutions market was worth $6.6 billion in 2014, and is expected to grow at a 23 percent CAGR to reach $34.9 billion by 2023, according to Transparency Market Research, which calls the tools "the need of the hour for the healthcare industry."
READ MORE: VA, DOE Launch Healthcare Big Data, Machine Learning Project
"Patient engagement solutions result in overall effective healthcare management and reduces re-admissions in hospitals," the report continues. "Also, these solutions help mitigate the financial burden from healthcare payers. The rising trend of using smartphones and other personal digital assistants such as wearables and tablets has provided ease of access to patient engagement solutions."
As a result of the widespread adoption of EHR technologies and other data-driven toolsets, healthcare organizations are swimming in big data. To complement their documentation systems, they are adopting analytics technologies at a breakneck pace.
Predictive analytics is a particularly attractive area of investment, Persistence Market Research points out, helping providers to get ahead of potentially costly and dangerous adverse events among high-risk patients. The global predictive analytics software market, valued at $2.4 billion in 2014, is slated to grow at a CAGR of 8.6 percent between 2015 and 2020, with healthcare at the top of the customer list.
These big data analytics capabilities will also lead the healthcare industry into the world of precision medicine and gene therapy. RNCOS reports that the gene therapy market for chronic diseases is likely to expand rapidly until the end of the decade, dominated by research, clinical trials, and therapeutics for cancer, cardiovascular disease, infectious diseases, and neurological disorders.
Researchers will also focus on developing cures for rare diseases that may not have any effective treatment plans. There are up to 5000 of these diseases currently known, says Reportlinker. The shrinking costs of advanced genomic testing and the advent of personalized treatments represent a significant opportunity for pharmaceutical companies and research organizations to develop uses for orphan drugs.
READ MORE: EHRs, Value-Based Care Constrain Personalized Medicine Progress
The orphan drugs market is likely to be worth approximately $180 billion by 2020 as pharmaceutical companies accelerate testing and development of cutting-edge therapies.
"The patent expiry of blockbuster drugs and increased competition from generics has shifted the focus of pharmaceutical industry from the essential medicines to orphan drugs," the report says. "Incentives for drug development provided by governments, as well as support from the regulatory bodies, are a further boost for the companies developing orphan drugs all over the world."