Precision Medicine Partnerships Foster Promises of Breakthroughs
A new crop of precision medicine partnerships and research collaborations are helping to continue the development of personalized care.
- Precision medicine projects, partnerships, and collaborations are continuing to proliferate as providers, research organizations, and vendors look to capitalize on the growing enthusiasm for integrating genomics and personalized insights into clinical care.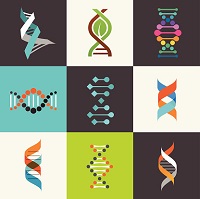 Both the national Precision Medicine Initiative and similar activities in the private sector are marching forward at a rapid pace, bringing new opportunities to researchers, patients, and clinicians across the country as they rush to take advantage of a marketplace anticipated to be worth close to $88 billion by 2023.
NIH chooses Geisinger Health System to help develop the PMI Cohort
Geisinger Health System has been selected as one of four new provider organizations tasked with developing the million-patient Precision Medicine Initiative Cohort, the centerpiece project of the federal push towards personalized care.
The organization, which is already well-versed in the challenges of collecting patient data for research purposes through its MyCode initiative, will operate as an enrollment and collection center for patients interested in donating biospecimens for the project.
READ MORE: NIH to Bring Precision Medicine Data Collection to Patient Homes
"We are honored to be chosen to play an important role in a program that makes patient care more personalized and will drive innovation in medicine for future generations," said Geisinger President and Chief Executive Officer David T. Feinberg, MD, MBA.
"This is truly the creation of anticipatory medicine that will allow us to treat patients before they get sick and help prevent and treat life-threatening diseases before they take hold. Precision medicine is a game-changer in health care and we are excited to be at the forefront."
Patients already participating in Geisinger's MyCode databank will have the option to enroll in the Cohort as well.
"Geisinger's early and substantial commitment to genomics and precision health anticipated President Obama's Precision Medicine Initiative to improve the health of our country," said David H. Ledbetter, PhD, ACMG, Geisinger's executive vice president and chief scientific officer.
"We are pleased that the NIH has selected us as a healthcare provider organization to share our lessons learned and to benefit our patient participants."
READ MORE: FHIR Can Move Genomics from Prediction to Precision Medicine
Inova Health System, UVA form research and education partnership
Inova Health System and the University of Virginia will take on personalized medicine together through a research and educational partnership aimed at genomics, bioinformatics, cancer, translational research, and the commercialization of new precision medicine discoveries.
"With a research-intensive University and health system, we are committed to developing research breakthroughs that improve the human condition and to training the next generation of physicians and health care workers," UVA President Teresa A. Sullivan said. "This affiliation can help us better accomplish our missions in education and research."
The collaboration plans to continue development of the Global Genomics and Bioinformatics Research Institute at Inova by attracting researchers and investigators interested in exploring a number of precision medicine projects.
The Inova Schar Cancer Institute and UVA Cancer Center will also attempt to become a designated National Cancer Institute Comprehensive Cancer Center.
READ MORE: ONC Highlights Its Precision Medicine Initiative Collaborations
The two organizations are also interested in creating an investment program that will help to commercialize precision medicine breakthroughs.
"UVA is one of the most prestigious research universities in the country, and Inova is one of the largest, most successful health care systems. This partnership leverages the complementary strengths of two institutions committed to providing the most advanced treatments and prevention strategies to the communities we serve," said Knox Singleton, CEO of Inova Health System.
Flatiron Health, Foundation Medicine launch clinicogenomic database
Flatiron Health and Foundation Medicine, Inc. are offering deidentified clinical and genomic data from nearly 20,000 patients to researchers interested in developing targeted therapeutics and immunotherapies for cancer. The HIPAA-compliant databank includes genomic profiling data from patients with tumors along with annotated longitudinal clinical and outcomes data culled from electronic health records.
"We are incredibly excited to introduce in partnership with Foundation Medicine this clinico-genomic database," said Amy Abernethy, MD, PhD, chief medical and chief scientific officer, Flatiron Health.
"This collaboration enables us to help researchers and life science companies use real-world evidence inclusive of detailed genomic information, patient and disease clinical characteristics, treatments received, and patient-level outcomes like disease progression, tumor response and mortality to identify patient populations with unmet needs and expedite plans for drug development and clinical trials."
The two companies plan to continue expanding the database in the coming months, are will also explore the development of additional research-focused big data offerings.
Weill Cornell Medicine, New York Genome Center will create genomics data center
The New York Genome Center and Weill Cornell Medicine have received a National Cancer Institute grant to support the development of a joint cancer genomics center. With $490,000 in funding per year for the next five years, the organizations will aid the development of the Cancer Genome Atlas, a nationwide initiative to map genomic changes for 33 types of cancer.
"This is a very exciting collaboration between two outstanding institutions with complementary expertise," said Dr. Olivier Elemento, head of the Caryl and Israel Englander Institute for Precision Medicine's computational biology group at Weill Cornell Medicine. "The NYGC brings major computational infrastructure strengths and a world-class team of computational biologists. Weill Cornell Medicine brings extensive experience in the clinical interpretation of cancer genomes. It's a perfect match."
Researchers will use big data analytics techniques to interpret genomic mutations in cancer cells, and will use the grant funding to continue to refine their ability to provide clinical interpretations of genomic data.
Good Start Genetics launches consumer-focused next-generation sequencing DNA test
Prospective parents will be able to shop on Amazon.com for a DNA sequencing test aimed at illuminating their risk of passing on two common inherited genetic disorders to their children, Good Start Genetics announced this week.
A saliva test will reveal the likelihood that a child will suffer from cystic fibrosis or spinal muscular atrophy.
The test uses next-generation sequencing technology to help couples meet American Congress of Obstetricians and Gynecologists guidelines about genetic testing for women of childbearing age, and is one of the only such kits available for sale to the general public.
Despite widespread clinical availability of carrier testing, too few couples are getting screened today to promote a healthy pregnancy," said Jeffrey R. Luber, President and CEO of Good Start Genetics.
"By bringing clinical-grade NGS testing to Amazon for $149, we believe we can vastly improve awareness, access, and broaden the adoption of carrier screening for millions of couples starting a family. With Amazon's analytics and information engine, we have the opportunity to bring the right test to the right individual at the right time—a key promise of personalized medicine."
---
How Precision Medicine Will Shift from Research to Clinical Care
Cancer Moonshot Unveils 10 Big Data Tasks for Curing Cancer
---