Precision Medicine, Genomics Require Strong Data Governance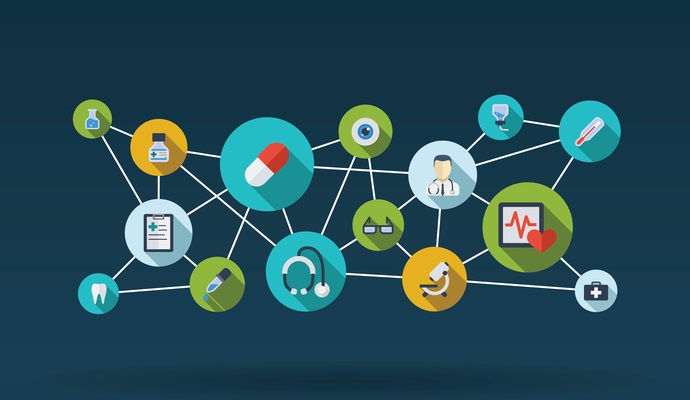 - Big data in the healthcare industry takes many forms. On one hand, providers are attempting to wrangle massive datasets that encompass millions of patient encounters, financial transactions, diagnoses, and demographics to paint a large-scale portrait of a community, state, or region. On the other, researchers and life scientists are combing through big data that originates on a microscopic scale: in genomics and precision medicine, the amount of information about rare diseases, inherited traits, and responses to interventions available in a miniscule strand of DNA is simply staggering.
Both of these processes require adherence to a framework of data governance that allows researchers and informaticists to conduct their explorations in a secure, meaningful, repeatable, thorough manner, stresses a new white paper by the Center for Data Innovation (CDI) and Health IT Now.
As precision medicine initiatives, both public and private, gain momentum and healthcare big data analytics matures into a viable ecosystem for genomics and personalized care, data integrity, interoperability, and governance will become increasingly critical to the success of research and novel treatments for rare diseases and genetic conditions.
"Given the promise of precision medicine to deliver cures to specific subsets of disease populations, including rare diseases, the House and Senate have made this initiative a key priority," explains the report, noting that President Obama's commitment to funding precision medicine initiatives is slated to bring hundreds of millions of dollars into key organizations such as the FDA, ONC, National Institutes of Health, and the National Cancer Institute. The House's landslide approval of the 21st Century Cures bill also bodes well for precision medicine funding and an acceleration of data-driven research and development.
"To be maximally effective, however, this initiative will require the public and private sectors to work in tandem to realize the next generation of medicine and health care and overcome the institutional challenges that increasingly hinder progress toward precision medicine," the white paper continues. "This will require policymakers to modernize the regulatory system to better enable big data analytics to be used in genomic research."
READ MORE: New Population Health Strategies Needed in $42.5B IT Market
Health data interoperability will be at the core of precision medicine's success, CDI and Health IT Now assert. Data sharing and health information exchange are critical foundational elements for healthcare systems that hope to contribute patient data to precision medicine efforts, and must include a variety of big data sources in order to be effective for researchers.
Integrating public health data, mHealth, environmental information, socioeconomic factors, and big data from the Internet of Things will be a necessary step for developing the robust, complex infrastructure that will support precision health. As health IT systems evolve and supercomputer power becomes increasingly available to research institutions, the cost and time involved in genomics will decrease enough to allow more organizations to benefit from this research – assuming that healthcare organizations implement the data storage and warehousing capabilities to cope with the massive volumes of big data these activities produce.
With these new requirements for handling, holding, and using data, healthcare organizations must invest in data governance and patient privacy strategies if they wish to take advantage of the potential financial benefits of precision medicine and personalized care. While employers and health plans already face restrictions on the use of genetic information and risk data for decision-making that might negatively affect patients, healthcare organizations and research institutions must collaboratively decide how to integrate existing regulations and new guidelines in an era of rapid innovation.
"Federal and state rules govern everything from the scope-of-practice of 1,100 different licensed health professions to every facet of the transfer, analysis, and communication of health data," the white paper says. "These strictures lock in place paper-era practices and shield medicine from the kind of disruptive, IT-driven innovation that is transforming other sectors of our economy. One effect has been to channel invention toward high-cost, marginal improvements to old ways of doing things (think robotically assisted surgery or proton-beam prostate therapy). Moving from an evolutionary to a revolutionary model of change requires regulatory innovation as well."
In addition to improving health data interoperability, the report suggests that healthcare organizations invest in patient engagement and an Internet of Things mentality that highlights the important role of passively collected patient-generated health data (PGHD) in big data analytics and precision medicine research. The paper urges providers to anticipate imminent advances in biosensors, wearables, and connected devices that will produce an influx of valuable patient data, and develop governance principles that guide collection, patient privacy, and data use.
READ MORE: Unfiltered EHR Data Overloads Physicians, Perpetuates Burnout
Patient privacy will be especially important as this information must be integrated securely and accurately with existing EHR data and other health records if it is to be useful. In the absence of a national patient identifier (NPI), accurate patient matching systems will be required to ensure privacy, security, and data integrity.
"Discovering the phenomic manifestations of genetic variation will require the correlation of all data donors' genomes with their health records and other personal information," the white paper says. "Unless provisions are made for the active involvement of hundreds of institutions and many thousands of researchers, discoveries will follow too slowly to benefit US competitiveness—or to help the millions who suffer from untreatable illnesses today."
Health information managers, informaticists, and data integrity experts have a chance to aid the progress of precision medicine by helping the relevant healthcare and research organizations implement guidelines for the collection, use, and distribution of genomic information and big data. As the healthcare industry embraces the idea of using big data analytics to provide individualized treatment for genetic conditions and rare diseases, it must take a new approach to governing and stewardship of patient information.
"The Precision Medicine Initiative provides policymakers with a welcome opportunity to reboot. Its implementation will require universally accessible EHRs coupled with scalable technology, at least among the million-genome cohort," the paper concludes. "At a minimum, strong interoperability requirements are essential. These should include standardized vocabulary and data, and standards-driven protocols for sending, receiving, and querying records."
"World-class scientific and technical infrastructures have kept America near the front of the pack in this race for cures, but our regulatory policies have not kept pace and now constitute a strategic disadvantage. It is time to take stock of how far we have come, and to prepare our governance structures for the manifest destiny ahead."