Precision Medicine Flourishes with Healthcare Big Data Analytics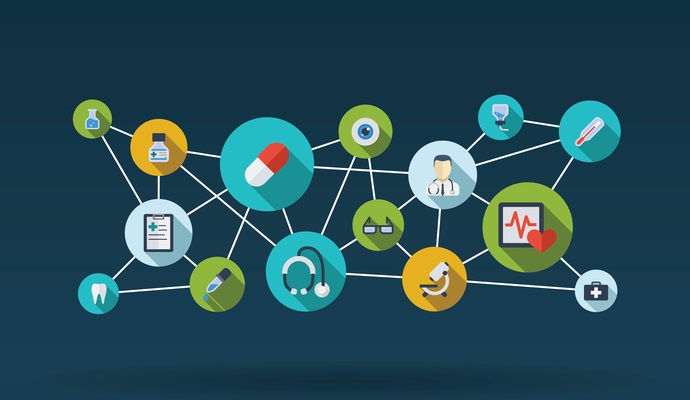 - Precision medicine, a term introduced to the general public mere months ago during President Obama's most recent State of the Union address, is no new concept for the healthcare industry. The ability to tailor treatments to the individual patient's needs is a fundamental part of the art of diagnosis, central to the practice of medicine for hundreds of years.
New to the physician's toolkit, however, is the sudden explosion of healthcare big data analytics technologies, spurred by EHR adoption and embraced by researchers, diagnosticians, and informaticists as the key to providing precision treatments for some of the rarest and most deadly conditions faced by patients today.
The use of genomics, predictive algorithms, and clinical analytics is becoming the norm for providers tacking tough cancers and hereditary diseases, thanks to a slew of new initiatives that hope to bring healthcare big data analytics into the mainstream.
Academic researchers and healthcare providers aren't waiting for the federal precision medicine initiative to disburse its funding – they are striking out on their own in innovative, exciting ways to help push precision medicine into the exam rooms and treatment centers of patients nationwide through the targeted application of healthcare big data analytics, genetic research, and new discoveries that may change the way healthcare is delivered for good.
In this industry roundup, HealthITAnalytics.com explores some of the ways healthcare stakeholders are leveraging big data and novel research methods to bring the benefits of precision medicine to the maximum number of patients around the country.
READ MORE: Penn Med. Population Health Analytics Dashboard Wins ECRI Prize
Mayo Clinic and Baylor College of Medicine study drug metabolism through genomics
The Mayo Clinic and Baylor College of Medicine will engage in a collaborative partnership that will study the underlying influence of genomics on drug metabolism, the organizations announced this week. Researchers will examine the DNA of 10,000 patients from the Mayo Clinic's data repository, focusing on 69 genes associated with drug metabolism and pharmaceutical reactions.
"This is a huge step toward bringing knowledge of pharmacogenomics into patient care," says Richard Weinshilboum, MD, Pharmacogenomics Program Director at Mayo Clinic's Center for Individualized Medicine. "Most importantly, it has the potential of preventing errors and identifying the most appropriate drugs and individualized treatments for thousands of patients – thanks to research on the human genome."
If the researchers find clinically relevant information on a particular patient, a note will be included in that individual's EHR. While the study will begin with a pilot of 500 patients, researchers expect to expand to the larger cadre soon. Patients involved in the project will be watched long-term in order to see if such information makes a measurable difference in care, and if the practice should become routine for all patients in the Mayo Clinic system.
California invests $3 million in precision medicine demonstration projects
READ MORE: NCQA: Patient-Centered Medical Home No Longer "Unduly Onerous"
California Governor Jerry Brown and the University of California San Francisco (UCSF) have unveiled a $3 million investment in a new state-wide program called the California Initiative to Advance Precision Medicine. Starting with two demonstration projects focused on identifying the genetic components of chronic disease development and drug effectiveness, the Initiative hopes to enlist the vast big data knowhow of the University of California system along with the technical savvy of the state's prolific start-up community.
"UC Health is bringing UC's medical centers and health professional schools together, and this initiative is building on our collaborative successes," said UC President Janet Napolitano. "A number of our medical centers are already working on precision medicine and have deep scientific and medical expertise in this area. Other UC campuses have deep technological expertise."
"If we can work with interested parties in biotech and Silicon Valley, we'll have a wealth of resources to develop precision medicine," added Atul Butte, MD, PhD, UCSF professor of pediatrics. Butte directs UCSF's Institute for Computational Health Sciences and is also the Executive Director of Clinical Informatics at UC Health. "We have the potential to gain completely new insights into disease and develop new diagnostics and therapeutics."
The Initiative will also take stock of the state's potential precision medicine resources, making it easier for researchers to connect with each other and create a collaborative environment for future projects.
Precision medicine, predictive analytics could save billions in chronic disease management costs
READ MORE: ACP: Use Population Health to Combat Opioids, Substance Abuse
Increasing the use of healthcare big data analytics and the principles of precision medicine could help the healthcare industry save millions of dollars now spent on chronic disease management, says Dr. Victor Dzau, President of the US Institute of Medicine, in an opinion piece published this month in The Lancet.
Developing precision medicine interventions to reduce the burdens of the top six chronic diseases, including heart disease, diabetes, and hypertension, by just ten percent could generate close to $200 billion in savings over the next half-century. Cutting rates of heart disease in half could slash spending by more than $600 billion in the next fifty years.
"Preventive, personalized, and precision medicine interventions targeted at reducing heart disease would have the greatest societal benefit, because heart disease is very common and has a relatively large effect on life expectancy," said Dzau. As chronic disease management technologies develop in conjunction with personalized care, the healthcare system will need to rely more heavily on value-based reimbursement to reap the full rewards precision medicine can offer, he added.
"The current reimbursement environment in the US health care system is characterized by near-term budget pressures, and discourages the development of preventive, personalized, and precision medical interventions in favor of treatments that generate less value overall, but provide greater returns in the short term," Dzau said.
University of Michigan develops clinical analytics algorithm to target cancer
The University of Michigan Comprehensive Cancer Center and Thermo Fisher Scientific have developed a clinical analytics algorithm that flags common genetic anomalies in cancer patients. The tool completes genetic sequencing more quickly than previous methods, making it easier to conduct healthcare big data analytics on a larger scale.
"We have a lot of experience at the University of Michigan in applying sequencing in this area. One of the main challenges we've found is that doing the analysis is a major bottleneck. Our goal is to find a way to make the process easier to scale to a larger volume," says Scott A. Tomlins, MD, PhD, Assistant Professor of Pathology and Urology at the University of Michigan Medical School.
The research may help providers choose personalized treatments for patients with certain tumors that have not responded to conventional therapies. Basing a course of treatment on the presence of a specific gene variant could reduce the need for multiple biopsies and ensure that diseases caught in their early stages are treated effectively before it's too late.
"One of the real challenges of personalized medicine is the idea that we're going to find a truly actionable target for every patient. What we're finding is that's not always the case, particularly when we look at samples from patients who have failed multiple lines of standard therapy," Tomlins said. "The future of personalized medicine will mean knowing early in the disease course what genetic variant drives a patient's tumor. Then we would be able to put them on the best treatment path as soon as possible."