Precision Medicine, Big Data Partnerships Will Enhance Treatment
Cross-industry collaborations will be key for breaking down big data siloes and expanding precision medicine research capabilities across the care continuum.
- The calendar year may be coming to its end, but the nation's work on precision medicine is just getting started. Spurred on by the continuing development of big data analytics techniques and pepped up by the landslide passage of the 21st Century Cures Act earlier this month, personalized medicine is set for a bright future as new studies, coalitions, and therapies enrich the research landscape.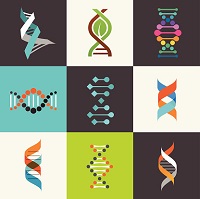 "Partnership" is the name of the game for many healthcare stakeholders as organizations seek to bulk up their data processing power while harnessing the collective knowledge of top researchers at academic medical centers, colleges and universities, pharmaceutical companies, and government agencies.
This collaborative atmosphere is critical for the continued development of novel therapies and new approaches to difficult diseases, says FDA Commissioner Robert M. Califf, MD, and the cooperation between organizations is already bearing remarkable fruit.
Academic medical centers (AMCs) have become anchors for precision medicine research, he said in a blog post. By quickly expanding their reach across the care continuum, many are now responsible for almost all phases of care, from medical school training to research to patient-centered delivery.
"AMCs have evolved from 'ivory tower' teaching hospitals with associated basic research labs to multi-billion dollar enterprises that own an array of entities in a common corporate structure," Califf explained.
READ MORE: FHIR Can Move Genomics from Prediction to Precision Medicine
"These AMCs are often part of larger complexes that cross state lines and international borders and they have the increasing ability to take on unprecedented health care. Now they are large employers, economic engines and the critical elements of strategies to develop new ideas and technologies for the future and they are accountable for the healthcare for most Americans."
The lengthening reach of academic medical centers is helping to break down big data siloes that have restricted large-scale precision medicine research efforts in the past. As AMCs expand their involvement in care delivery and forge stronger relationships with community providers, they can gather more data more quickly while recruiting top-flight investigators to turn that data into insights.
"The best minds must be brought to bear on the best data, no matter where those people happen to live or where the data happens to be stored," Califf stated. "It can be tempting to wall-off data, protecting it as one does a garden. But just as the 'walled garden' was a failed model for the internet in the 1990s, the walled garden is a failed model for the data needed for precision medicine to succeed."
The recently announced results of a study from Geisinger Health System and Regeneron Pharmaceuticals speaks to the importance of sharing data across organizational lines. Published in the journal Science, the DiscovEHR study of more than 50,000 patients identified 176,000 genetic variants likely to result in loss of gene function.
Researchers at Geisinger and the Regeneron Genetic Center (RGC) used de-identified electronic health record data from patients participating in the Geisinger MyCode Community Health Initiative to study gene inactivation.
READ MORE: EHRs, Value-Based Care Constrain Personalized Medicine Progress
Approximately 3.5 percent of individuals had known or predicted gene variants that could produce negative results.
While the patient data remains anonymous to RGC researchers, Geisinger has started to return this information to patients, informing close to 200 individuals about genetic mutations that could result in higher risk of common conditions, including cancer and cardiovascular disease.
"This is an important step forward for precision medicine," said David J. Carey, PhD, Professor and Chair of Molecular and Functional Genomics at Geisinger and co-author of the paper.
"In addition to contributing to longer-term research that leads to new treatments, Geisinger aims to be on the forefront of integrating genetic data into patient care. Through this collaboration, individuals participating in the Geisinger MyCode Community Health Initiative may benefit in the near-term by receiving information about their personal health."
Another collaborative effort, this time led by the Mayo Clinic, enlisted researchers from an international group of academic medical centers and research organizations to explore genetic risks for a liver disease that currently has no effective treatment.
READ MORE: Next-Generation Genomics, Precision Medicine to Top $100B
Nature Genetics published the results of the large genome-wide association study (GWAS) that resulted in the identification of four new genetic risk locations for sclerosing cholangitis, which often results in inflammatory bowel disease (IBD).
"The immense scale of this genetic study allowed us to analyze for the first time the complex genetic relationship between primary sclerosing cholangitis and IBD," said lead investigator Konstantinos Lazaridis, MD, from Mayo Clinic.
"Additional scientific efforts for genome sequencing of primary sclerosing cholangitis patients will give us more opportunities to find the specific genetic underpinnings that contributing to the risk of primary sclerosing cholangitis and to explain what makes the correlation between primary sclerosing cholangitis and IBD."
And at Columbia University Medical Center (CUMC), a web-based big data analytics tool can now rapidly predict which genes may be driving the development of cancer with a higher degree of accuracy than previous attempts.
iCAGES identifies personal cancer drivers 77 percent of the time, compared to just over 50 percent for other computational systems, says a study in Genome Medicine. Since these drivers can vary significantly for each individual patient, a predictive analytics tool may help to target therapies more appropriately.
"Even when the genes driving cancer are known, clinicians don't have an efficient way to choose among the hundreds of possible drug therapies," said study leader Kai Wang, PhD, associate professor of biomedical informatics and director of clinical informatics at the Institute for Genomic Medicine at CUMC.
"We hope that iCAGES can help clinicians take full advantage of the massive amounts of data on genomic sequencing and cancer variants, and shed light on personalized cancer therapy."
In the last few weeks of the Obama Administration, the White House is also encouraging a legacy of collaboration by forming the National Institute for Innovation in Manufacturing Biopharmaceuticals (NIIMBL).
The organization will bring together more than 150 partners, including academic medical centers, non-profits, pharmaceutical companies, and governmental organizations, to accelerate the development and deployment of precision medicine therapies.
"The institute announced today is a resource that will spread the risks and share the benefits across the biopharmaceutical industry of developing and gaining approval for innovative processes," said US Secretary of Commerce Penny Pritzker. "The innovations created here will make it easier for industry to scale up production and provide the most ground-breaking new therapies to more patients sooner."
This type of cross-industry collaboration will increase the availability of data, which will in turn allow researchers to move more quickly and comprehensively towards new breakthroughs in precision care.
"With information such as this at the societal and individual level, clinicians and health system leaders will ultimately be able to chart precise treatments for each person and evidence driven policies for populations," said Califf. "Together we can ensure that researchers, patients, and health care providers can trust the data and ensure that as many people as possible have access to it."
---
Using Risk Scores, Stratification for Population Health Management
How Precision Medicine Will Shift from Research to Clinical Care
---