Precision Medicine, Big Data Analytics Center Rises in Philly
"Innovation mandates collaboration" at a new precision medicine and big data analytics research center at the Children's Hospital of Philadelphia.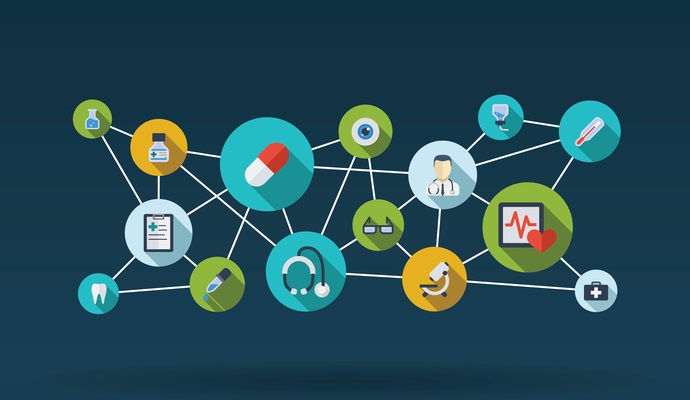 - The Children's Hospital of Philadelphia (CHOP) is joining the growing group of academic institutions and medical centers putting precision medicine and big data analytics front-and-center. Through its newly founded Center for Data Driven Discovery in Biomedicine, the pediatric care facility will be one of the first initiatives to focus on precision medicine in pediatrics, starting with oncology but also branching out into other rare childhood diseases.
"The genomics revolution ushered in by the first sequencing of the human genome early last decade is a watershed moment in discovery, opening up ever-growing paths to new disease treatments," said Adam Resnick, PhD, Founding Director of the new center. "However, the challenge of 'big data' lies in accessing, harnessing and sharing this flood of information, especially for pediatrics."
The Center will take an open-source approach to scientific discovery, which will encourage collaborative research and universal access to the genomic information and big data collected by the group. The tactic follows in the footsteps of the NIH and FDA, which are both employing an open-source mentality as they build the national Precision Medicine Initiative.
The FDA recently announced the launch of precisionFDA, a cloud-based big data analytics platform that will provide a centralized hub for research into next-generation DNA sequencing and the development of novel therapies based on the results. The open-source approach is also key to the National Institutes of Health, which plans to bring together "partners in research" that will have broad access to the initiative's study results.
This cooperative approach to precision medicine is especially key in pediatrics, says Phillip Storm, MD, Division Chief of Neurosurgery at CHOP and the Center's co-director. "Change is urgently needed in pediatric research, where territorial boundaries, scarce data, and limited technological infrastructures impede medical progress," he said. "Our center has a goal of developing new models for collaboration, data sharing and scientific integration."
READ MORE: Precision Medicine Research a Top Strategic Priority for NIH
"In the 21st century, innovation mandates collaboration," he added. "This not only includes our long-standing partnerships with other hospitals and researchers, but also countless foundations, and the patients and families themselves."
The center will take advantage of plummeting costs for conducting genomic testing, as well as a growing enthusiasm among lawmakers and regulators for making precision medicine a widely available option for some of the most serious conditions afflicting pediatric and adult patients alike.
President Obama has made precision medicine a talking point in back-to-back State of the Union addresses, using his final speech to Congress to promote the Cancer MoonShot 2020 project, a cross-industry collaboration that will not only convene stakeholders to accelerate research programs, but will also develop reimbursement structures to make next-generation genome sequencing an affordable test for cancer patients.
"For the loved ones we've all lost, for the families that we can still save, let's make America the country that cures cancer once and for all," Obama urged, adding that Vice President Joe Biden will spearhead the effort.
At the Neuroblastoma and Medulloblastoma Translational Research Consortium (NMTRC), focused on one of the most common pediatric cancers, precision medicine and more frequent use of genomics in the diagnostic and treatment processes are already starting to pay off for patients.
READ MORE: Precision Medicine in Action Brings Rare Disease Cures Closer
"There are children who were told they were incurable, and now they're still doing well two years later," said NMTRC Chair Dr. Giselle Sholler to HealthITAnalytics.com. "We have sequenced more than one hundred patients, and we're learning so much from them."
"This is what we want for every patient," she said. "I think this is something we need to be doing as soon as we have a diagnosis for every patient. We shouldn't just be waiting until a child is told they are incurable to investigate the best ways to personalize treatment."
The CHOP Center joins several other new innovation hubs hosted by the provider community, including the Geisinger Precision Health Center and the Harris Center for Precision Wellness at Mount Sinai's Icahn Institute for Genomics and Multiscale Biology.
Companies in the life sciences sector, as well as big data analytics powerhouses like SAP, IBM, and Dell, are all pouring resources into the precision medicine ecosystem, bringing new perspectives and deep big data experience to the problem of curing cancer.
"We are encouraged by examples of how other data-driven industries are entirely transforming sectors of the economy simply by harnessing the power of data through connectivity," said Resnick. "Our center aims to apply this approach to biomedicine and use secure open-source, open-access models of discovery and information-sharing to streamline collaboration among national networks of clinicians and scientists, and facilitate new precision medicine approaches in pediatric treatments."