Precision Medicine Begins to Shape Up with Grants, Collaboration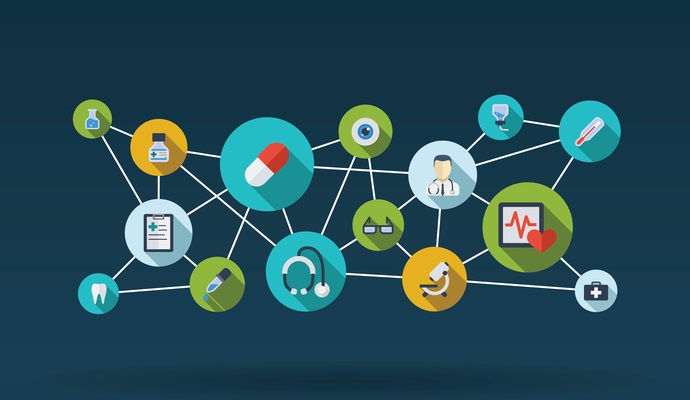 - The White House's Precision Medicine Initiative (PMI) was received with industry applause as soon as it was announced at the beginning of 2015, and the enthusiasm for tailored treatments and more accurate, personalized therapies is just beginning. As the nation waits for Congress to approve funding for the PMI included in the proposed 2016 federal budget, academic institutions, medical centers, and researchers are taking advantage of various other funding opportunities from the National Institutes of Health that promote the expansion of foundational knowledge for precision medicine applications.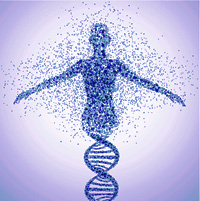 "We have an incredible opportunity to advance research and make new medical breakthroughs through precision medicine, which tailors disease prevention and treatment to individuals based on genetics, environment and lifestyle," said Department of Health and Human Services Secretary Sylvia Burwell while announcing a detailed framework for the centerpiece of the PMI, a databank that will hold genetic and other information on at least one million volunteers.
"Many factors have converged to make now the right time to begin this ambitious project," added NIH Director Dr. Francis S. Collins, MD, PhD. The NIH has already disseminated millions of dollars in grant funding for universities, hospitals, and research centers intended to foster personalized therapies for hard-to-treat diseases as it waits for the financial support required to get the PMI program off the ground.
This week, Collins urged the Senate Appropriations Subcommittee on Labor, HHS, Education, and Related Agencies to provide funding for NIH precision medicine activities in the federal budget for fiscal year 2016, arguing that investment in genomics and personalized medicine "could not come at a better time," and that grant funding would help to take advantage of "a remarkable stream of scientific advances spurred by dramatic advances in biotechnology."
At the University of Delaware, Cathy Wu, the Edward G. Jefferson Chair of Bioinformatics and Computational Biology will be working on a pair of NIH-funded projects focused on managing the vast volumes of big data collected by researchers. A $2.8 million renewal grant will continue to support Wu's work to develop the Protein Ontology (PRO), a virtual reference library for proteins that will help researchers accurately capture information required for ontology mapping and semantic integration of data that ties together genes, diseases, and drugs.
READ MORE: AHA Debuts Cloud-Based Cardiac Precision Medicine Data Platform
"This infrastructure will be instrumental in genome-scale knowledge discovery and will aid in improving our understanding of human disease and in identifying potential diagnostic and therapeutic targets," said Wu.
She is also part of a collaboration between the University of Delaware and Georgetown University Director of Biomedical Informatics Subha Madhavan, PhD, which has received $1.4 million in funding from the NIH Big Data to Knowledge Initiative to apply natural language processing techniques to automatically pre-process targeted therapy information from scientific literature and governmental clinical trials databases.
Seven researchers at Stanford University are also celebrating $11.5 million in funding from the NIH's Pioneer, New Innovator, Transformative Research and Early Independence Award programs. Recipients of the grants will tackle topics such as the role of the brain's immune system in the development of degenerative diseases like Alzheimer's, the development of disease prevention algorithms that may help better understand chronic disease and population health management, and the identification of new strategies to combat autoimmune diseases.
"Our scientists exemplify the spirit of excellence and innovation for which Stanford's research program is known," said Lloyd Minor, MD, dean of the School of Medicine. "I congratulate all of the award winners on this tremendous honor and thank them for helping Stanford Medicine lead the biomedical revolution in precision health."
Tulane University is also home to an NIH grant recipient. Yu-Ping Wang, an associate professor of biomedical engineering, will use nearly $2 million to further collaboration between statistical geneticists, psychiatrists, data scientists, and imaging experts to develop models for earlier diagnosis of complex diseases.
READ MORE: VA, DOE Launch Healthcare Big Data, Machine Learning Project
"Interdisciplinary collaboration continues to be the key to the success of securing these two grants," Wang said. He has also received funding from the National Science Foundation to examine neurological development in teenagers. "The project demonstrates the power of convergence of multiple disciplines including engineering, computational, and mathematical sciences with biology and cognitive science."
Touting early successes with research projects such as the Brain Research through Advancing Innovative Neurotechnologies (BRAIN) Initiative and various efforts to uncover the root causes and biological implications of deadly cancers, Collins applauded researchers and healthcare stakeholders for their commitment to translating scientific breakthroughs into precision medicine treatments for real patients.
"We need to continue to ramp up this effort, and we need your support for that, as requested in the President's Budget," Collins stated in his testimony. "With sufficient resources and a strong, sustained commitment of time, energy, and ingenuity from the scientific, medical, and participant communities, precision medicine's full potential can be realized to give everyone the best chance at good health."
"There's no better time than now to embark on this ambitious new enterprise to revolutionize medicine and generate the scientific evidence necessary to move this individualized approach into everyday clinical practice."