Penn. Doles Out $674K Grants for Health Information Exchange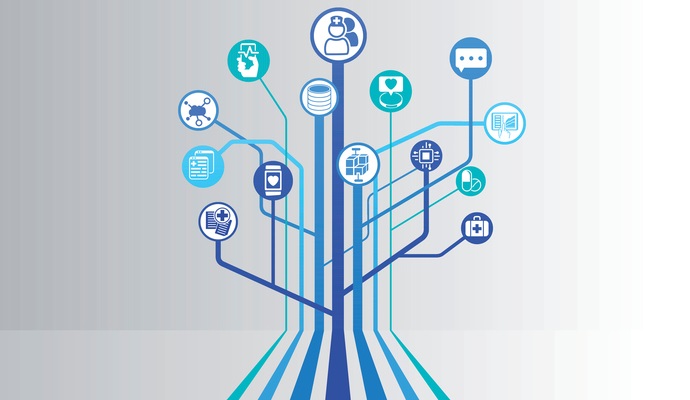 - The Pennsylvania eHealth Partnership Authority is encouraging the addition of new members to its health information exchange "network of networks" by providing more than $674 thousand in grant money to onboard two major clients: HealthShare Exchange of Southeastern Pennsylvania and Geisinger Clinic.
The organizations will join the Pennsylvania Patient & Provider Network (P3N) with the help of the onboarding funding, the majority of which will come from CMS coffers.
The grant program, available to Pennsylvania organizations participating in the Medicaid EHR Incentive Programs, is intended to expand the population health management and care coordination activities of private-sector health information organizations (HIOs).
In addition to bolstering financial security for health information exchange projects that often face uncertain futures, the grants will encourage expansion by mitigating the burden of entrance fees for individual providers.
Grant recipients must complete a series of technical activities, including obtaining HIE certification from the eHealth Partnership Authority, building a workable interface between the HIO and a regional hospital participating in meaningful use, and demonstrating the capability to exchange health information with at least two unaffiliated EHR systems in place at ambulatory practices.
"The benefits of eHIE to patients and providers are significant," said Alix Goss, Executive Director of the Authority. "This grant program is critical to helping providers connect to HIOs, and HIOs connect to the P3N. As more HIOs join the P3N along with their connected providers, more patients will experience better coordination of their care, faster access to their clinical results, and reduced redundancy of medical tests. The bottom line for patients, providers, and the healthcare system will be improved patient safety and healthcare quality."
HealthShare Exchange of Southeastern Pennsylvania (HSX), founded in 2013 to serve the Philadelphia area, will receive $355,000 of the P3N grant money. HSX was formed to cover a large segment of the state that did not previously have a centralized health information system, enlisting the help of Independence Blue Cross, among others, to secure funding for its mission of ensuring better care coordination and more informed transitions of care.
"Because our region has no dominant health system and a large concentration of systems in the region, the investment in this exchange has the potential for significant return on investment," Martin Lupinetti, Acting Executive Director at HSX, said at the time.
Geisinger Clinic, which oversees operation of the Keystone Health Information Exchange, will scoop up the remaining $319,783 of this round of grant funding. The Geisinger Health System, one of the largest in the region, has been very active in its efforts to improve health information exchange.
In January, it was the first healthcare organization to connect to Pennsylvania's Research and Education Network (PennREN), a big data analytics pipeline that connects academic, public, and healthcare institutions across the state. In conjunction with its recently announced focus on genomics and telehealth genetic counseling, Geisinger is leveraging health information exchange for a variety of patient-centered projects.
P3N will be announcing an additional round of onboarding grants for health information exchange later this year, the organization said. Potential applicants can read more about the 2015 grant program by visiting the Pennsylvania eHealth Authority's website.