PCORI Grants $64 Million to Population Health Research Projects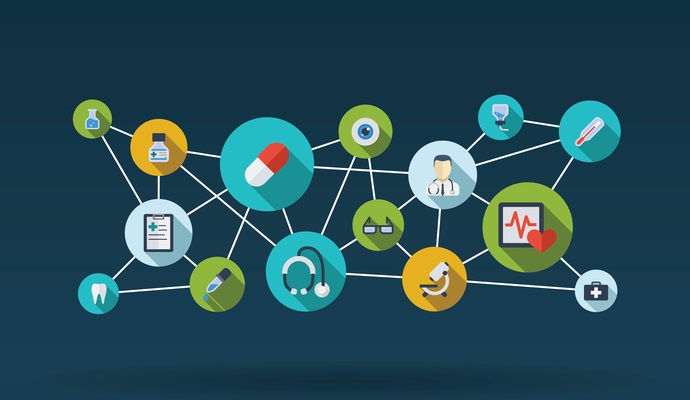 - The Patient-Centered Outcomes Research Institute (PCORI) has approved $64.1 million in funding to support five population health research projects hoping to improve patient-centered care across the healthcare industry.
The awards are the first to kick off PCORI's Pragmatic Clinical Studies Initiative, and will add to more than $730 million in PCORI funding for patient-centered research distributed to 365 research proposals since 2012.
"We're truly excited about the topics and the quality of this first set of studies we're funding through our pragmatic clinical studies initiative," said PCORI Executive Director Joe Selby, MD, MPH. The five projects will attempt to tackle issues including breast and lung cancer, acute back pain, and the use of technology to improve the rate of serious infections in cancer patients. "We believe these studies can answer major gaps in our knowledge and have the potential to change practice and improve patients' outcomes."
"A critical feature of these studies is that they will involve all major stakeholder groups as partners, increasing the chances that the studies will be implemented in a useful way and analyzed with an eye toward implementation, and, if warranted, their results will be put to use in practice much more quickly than most research," Selby added.
The population health research studies are designed to close knowledge gaps for healthcare providers, and focus specifically on the following issues:
• If primary care is more effective than immediate referral to physical therapy and cognitive behavioral therapy for patients with lower back pain at risk for developing chronic pain

• Whether or not personalized risk assessments and tailored treatments avoid harm and detect breast cancer more effectively than annual breast health screenings

• The difference between levels of monitoring and screening intensity for the detection of lung cancer in patients with potentially cancerous growths

• How stroke survivors can benefit from intensive transitional care and home support services in an effort to develop best practices for preventing hospital readmissions

• If the use of standing orders for infection prevention medications can improve the effectiveness of electronic prescribing systems and reduce the rates of potentially life-threatening infections in colorectal cancer patients
The projects, located in California, North Carolina, Pennsylvania, and Washington, will receive between $7.75 million and $14.5 million each, and will include a wide range of healthcare stakeholders in their design and implementation. The pragmatic studies, conducting in real-life practice situations, are more likely to produce meaningful results and actionable outcomes than many other academic models, PCORI says, while allowing stakeholders to quickly and effectively implement best practices developed through the population health research structure.
PCORI has been deeply involved in fostering clinical analytics and patient-centered research initiatives through its many grant programs and projects. One of its largest projects, PCORnet, has disbursed more than $180 million to clinical data research networks (CDRNs), patient-powered research networks (PPRNs), and a centralized coordination center in an effort to increase patient engagement, provide disease-specific support and education, and build infrastructure for increasingly complex healthcare research that addresses healthcare analytics data standards, clinical trials, and public involvement in population health research.