PCORI Adds $142.5M to PCORnet for Population Health Management
- On July 21, the Patient-Centered Outcomes Research Institute (PCORI) announced in a press release that it will provide $142.5 million toward funding a second phase of development for PCORnet, the National Patient-Centered Clinical Research Network, a research responsible for aggregating data for population health management research. This donation is a response to PCORnet's successful first phase which began in April, 2014.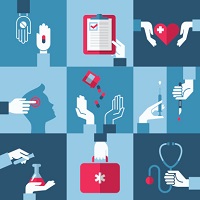 PCORnet, the National Patient-Centered Clinical Research Network, is comprised of a group of Clinical Data Research Networks (CDRNs), or health researchers based in healthcare facilities, and Patient-Powered Research Networks (PPRNs), or research run by patients which is focused on more specific conditions.
The money is intended to help fund this expansive resource for clinical effectiveness research (CER), to add seven health data networks to the 27 existing ones, and to enhance the data being gathered by all of PCORnet's networks by improving the speed at which the data is being gathered, its cost, and the impact it makes.
This additional funding is also intended to help support the large network, and to highlight PCORnet's capacity to support such an expansive network of researchers within the next three years.
In addition, PCORI expects to see these research networks grow their collaborations with one another and sustain these collaborations beyond the duration of this phase.
These seven additional health data networks make a total of 34 networks that are a part of PCORnet, which in turn enables research in over 150 conditions in a number of population groups. These different conditions include but are not limited to Alzheimer's disease, autism spectrum disorders, heart disease, obesity, Parkinson's disease, behavioral health disparities among low-income populations, and health disparities among sexual and gender minorities, according to the press release.
PCORI executives have been expressing pride and excitement for the growth of the PCORnet initiative.
"Having key stakeholders – researchers, patients, clinicians, and health systems – working together to co-create PCORnet has been a tremendous step forward in how we approach health research," PCORI Executive Director Joe Selby, MD, MPH, said in the press release.
They also shared hopes for the growth of PCORnet to become a staple in researching high-quality care.
"Our main goal for the next three years is to sharply ramp up PCORnet's capacity to serve as the platform for rapidly and efficiently conducting high-quality, patient-centered studies," said Rachael Fleurence, PhD, Director of PCORI's Comparative Effectiveness Research Methods and Infrastructure Program.
This donation comes after a $93.5 million donation to support the development of PCORnet back in December, 2013, as well as $81 million in grants to fund clinical data research networks, as reported by HealthITAnalytics.com. In total, PCORI has given over $250 million toward this project.