Payer Partners for Precision Medicine, Offers Genomics Payments
"We're focused on supporting Independence members and their oncologists by offering coverage for this innovative approach to treating cancer."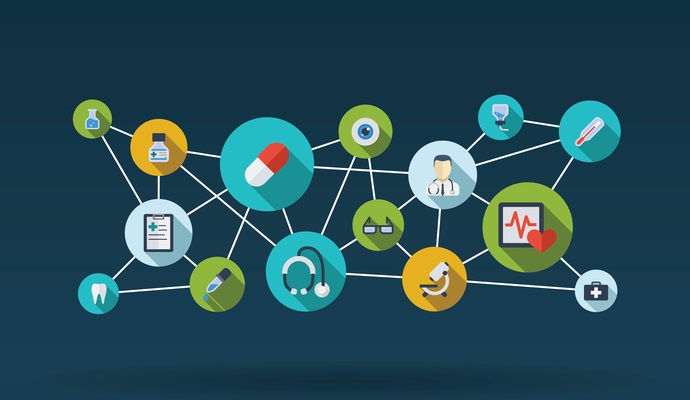 - Independence Blue Cross and NantHealth announced today two new precision medicine initiatives aimed at improving immunotherapy in cancer care.
First, the two joined several other industry groups, including academic institutions and large pharma companies like Celgene and Amgen, NantWorks, NantKwest, Etubics, Altor Bioscience, and Precision Biologics to create the National Immunotherapy Coalition (NIC). The organization will work to develop ways to integrate immunotherapy into treatment plans for patients with cancer.
The coalition has been formed in collaboration with Independence Blue Cross and Bank of America, and will form the base for The Cancer MoonShot2020, a campaign set to complete clinical trials on 20 tumor types in 20,000 patients by 2020.
The NIC has also established The QUILT Program, which will explore all different parts of the immune system with a combination of vaccines, cell-based immunotherapy, metronomic chemotherapy, low dose radiotherapy, and immunomodulators.
Through this coalition and its different initiatives, NIC members hope to see advanced development of immunotherapy. Ultimately, the goal of NIC is to create a cure for cancer through immunotherapy.
According to industry professionals, including one of NIC's leaders, now is the most opportune time to get involved in the development of immunotherapy. According to Patrick Soon-Shiong, MD, founder and Chief Executive Officer of NantWorks and the Chan Soon-Shiong Institute of Molecular Medicine, the healthcare industry is on the cusp of curing cancer, and he expects NIC's work to be on the cutting edge of that work.
"Our knowledge in the science of genomics, proteomics, immunology and immunotherapy has advanced and converged at an unprecedented speed, making now the time for the rapid deployment and orchestration of immunotherapy for the benefit of millions of cancer patients," Soon-Shiong said in a statement.
"The Cancer MoonShot 2020 Program, the National Immunotherapy Coalition and the QUILT Program are designed to do just that, bring together a diverse group of visionary leaders and stakeholders to pool resources and bring to patients a dramatic improvement in cancer care."
Second, the two joined forces to create the first-ever insurance plan that can cover the diagnosis of molecular alterations in an individual's cancer, bringing this kind of precision medicine research into the clinical trial stage.
Independence Blue Cross also announced that it would provide coverage for a whole genome and proteome molecular diagnostic platform, creating opportunities for physicians to create personal care plans for individuals with cancer.
This coverage will be available to individuals with certain kinds of cancer, including rare cancers, tumors in children, metastatic cancer of unknown primary brain cancer, triple negative breast cancer, and metastatic cancer where conventional therapies have been exhausted and patients remain candidates for further therapies, including immunotherapy.
These precision medicine initiatives will be available to patients enrolled in certain Independence Blue Cross plans starting in March 2016.
Independence Blue Cross executives are enthusiastic about the new coverage initiative, explaining that precision medicine opens new doors for patients with cancer to get new, innovative treatment.
"Independence Blue Cross is committed to bringing state-of-the-art advances in oncology to our members and making care accessible and affordable," said Independence Blue Cross' president and CEO Daniel J. Hilferty. "Decisions around cancer care are complex and personal. We're focused on supporting Independence members and their oncologists by offering coverage for this innovative approach to treating cancer. Whole genome sequencing is one more option to help inform a personalized, effective treatment plan."