Patient Experience Ratings Depend on Big Data Analytics, HIE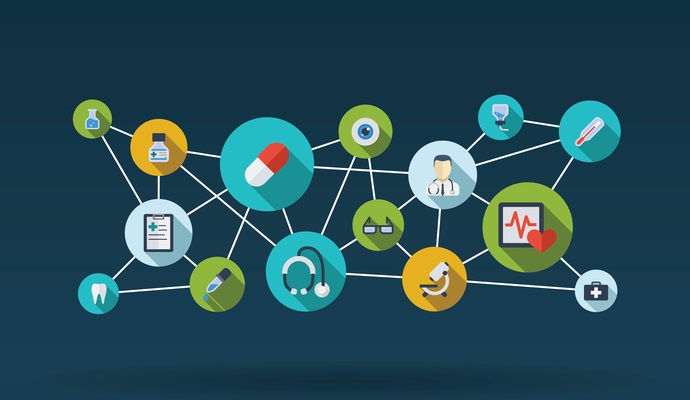 - Few things make as much of an instant, lasting impression in the mind of a consumer than a five-star rating. This simple, immediately recognizable system, used to rank everything from electronics to media to tourist attractions, has been steadily making its way into the healthcare sphere as choosy patients place growing importance on the opinions of their peers.
Over the past few months, CMS has been getting into the game by condensing numerous clinical quality and patient experience ratings into the familiar five-star format, now being rolled out in various incarnations on its suite of Compare websites.
While CMS may have ruffled some hospital feathers with the introduction of its five-star patient experience ratings for the inpatient setting when many organizations received lower-than-expected scores, not all healthcare providers view the new system as a disappointment. Even though the Dialysis Compare patient experience ratings have only been in place since the beginning of 2015, and they may already be making a positive impact.
At DaVita HealthCare Partners, a national dialysis and kidney health provider with more 2100 care sites and 180,000 patients, the five-star ratings are about more than just ensuring patients are comfortable and happy with their care. The rankings reflect a need for continuous improvement and the ongoing development of big data analytics and health information exchange capabilities that ensure patients are receiving the services they need in the safest, highest quality environment possible.
"The first set of five-star patient experience ratings got posted on the Dialysis Facility Compare website in the middle of January of this year, so it's a pretty new program," said Dr. Allen Nissenson, Chief Medical Officer at DaVita, in an interview with HealthITAnalytics.com. "Conceptually, it fits in with CMS' strategy to have star ratings of all of their care settings – hospitals, health plans, home health providers, nursing homes, and dialysis – to provide consumers with a simple way of helping them decide which provider they want to go to."
READ MORE: IBM Watson Gets SNOMED CT Infusion to Enhance Data Analytics
"It's a familiar concept for a lot of consumer choices," he added. "Here in California, at least, restaurants have big letters – A, B, or C – from the Health Department. You can go on Yelp or Google to look at reviews out of five stars, too. We're used to this method in the rest of our lives, so introducing it to healthcare makes perfect sense."
Chronic kidney disease may affect more than ten percent of adults to some degree, the CDC says, and is often linked to other common conditions like diabetes and hypertension, making chronic disease management for renal disease patients a complicated prospect. Typically, ongoing dialysis includes approximately 156 treatments a year, Nissenson says, which means renal disease patients are spending a great deal of time at dialysis facilities and may place particular importance on the patient experience as a way to choose where to receive their care.
"Most patients seek treatment within five to seven miles of where they live, and that really tells you two things," he said. "One is that when you've got a treatment that's repetitive, you want to go somewhere close by. If it's a one-time encounter like a specific surgery, you might be willing to go farther away. For our patients, the closer you are to their homes, the better."
"The second thing that that tells you is that there's a pretty saturated density of dialysis units around the country," Nissenson continued. "Within most metropolitan areas, and even in the suburbs, there are going to be multiple facilities to choose from within that five to seven mile range. Now the star ratings will be one of those things that they'll consider when they try to make a decision about which facility to use."
The patient experience ratings for dialysis providers uses a set of seven clinical quality metrics, divided into three domains, to measure a facility's performance. "One domain includes the basic clinical dialysis questions, like how well you remove toxins and control calcium," said Nissenson. "The second has to do with the dialysis vascular access, which is critical to get the blood in and out of the dialysis machine. And the third one has to do with mortality, hospitalizations, and blood transfusions."
READ MORE: Penn Med. Population Health Analytics Dashboard Wins ECRI Prize
These are metrics that are familiar to dialysis patients, he added, and the ratings may already be helping consumers be more comfortable with their choices. "We have found, so far, that some patients actually do look at the star ratings," Nissenson says. "It's kind of early to say how many, or how many are going to make decisions based on the star ratings, but we've gotten actually a number of anecdotal reports from people in the field."
"Some patients have told them, 'Oh, I feel really great about my care here, because my facility is a five-star facility.' With patients who have transferred into a DaVita facility, some have said, 'You know, I was getting good care at my other facility down the street, but I just looked it up and saw they only had three stars. There was a DaVita unit down the street that had four stars, so I decided to switch, and I'm really happy I did.'"
"I don't want to misstate that there's some flood of interest in movement of patients, but it does seem to be resonating," he said. "They understand how it was constructed and what it means, and some patients are starting to use it make decisions."
DaVita has done relatively well under the new system, with half of its care sites receiving four or five stars. Only thirty percent of all facilities in the dialysis sector have been given that distinction, according to CMS' calculations, "so we are over-represented with the higher stars," he said. "Our facilities make up 54 percent of the four or five star providers. But having said that, 50 percent of our facilities still have less than 4 stars, and we want to work on that."
Clinical analytics and the collection of big data from multiple sources is playing a major role in helping DaVita examine its opportunities for improvement. "We are constantly monitoring the patient experience metrics in all our facilities, even in the four and five star ones," asserted Nissenson. "We're absolutely dependent on our health IT systems to do that. We compare them to publicly reported data, and to previous benchmarks within a single facility, and then we basically do some outlier management."
READ MORE: Top Healthcare Business Intelligence Companies by Hospital Users
"This is critically dependent on our ability to capture the data, aggregate it, and analyze it, using our internal IT systems. Without that type of clinical analytics, it wouldn't be possible – we'd just flailing around in the dark. Once we identify which of the metrics is driving poor performance, then we have very specific, targeted clinical programs to try to improve it."
As a specialty chronic disease management provider, however, DaVita's big data isn't always as big as it needs to be in order to glean the most actionable insights into how patients are faring as a whole. Part of the problem is a lack of data transparency within CMS itself. While the patient experience ratings system is intended to address repeated criticisms for keeping important data to itself, the consumer-facing rankings are still leaving providers somewhat in the dark.
"We don't have the ability to get claims data from Medicare to calculate mortality, hospitalization and transfusions," Nissenson says. "I mention transfusions because they almost always take place in the hospital, not in our centers, but they're still one of the metrics used to score us. We don't have access to the claims data, even though that data gets used for our five-star patient experience ratings. It is entirely kept by CMS and just gets published by CMS."
That isn't the only challenge DaVita faces when attempting to understand its patient population and its own quality and performance. Managing the complex needs of dialysis patients requires data from primary care providers and hospitals, all of whom continue to struggle with conducting the health information exchange and health data interoperability necessary to construct a complete, accurate, up-to-date portrait of a patient's overall health. That data is often hard to get to and difficult to compile.
"It's a real problem for us not to have access to all the available real time data for our patient from all their different sites of care. We're just joining the Healtheway health information exchange, so that's going to be very helpful for us," said Nissenson. "Wherever there are health information exchanges being set up elsewhere, we're exploring how we can connect with them."
"But HIE is only going to be helpful when our patients go to the hospitals or the other providers that are part of that system," he points out. "It's a big challenge. Our patient population is one of the most complex of the chronically ill populations. Most of our patients are seeing lots of different doctors and going to lots of different providers – physical therapists, podiatrists, and cardiologists, et cetera. And we don't have ready access to that information. We don't have it at all in real time."
Health information exchange that supports care coordination is especially important for kidney patients, who tend to end up in the hospital several times per year. "They are the diagnosis group most likely to have a hospital readmission within 30 days," Nissenson stated. "But we don't have data on their discharges from the hospital. We rely on the hospital to send that to us eventually, but we don't have a formal mechanism for getting that, and CMS does not require hospitals to give it to us."
"Right now, a lot of the burden is on the patient to help us get the right information. This is a problem that we're trying to tackle. It's a bi-directional problem. Other caregivers would like us to provide more timely and accurate information, and we would like them to provide us more information. We just haven't cracked the code on how you actually get that done."
A new project involving the Center for Medicare and Medicaid Innovation (CMMI) is hoping to help providers like DaVita solve some of the pressing issues preventing meaningful care coordination from becoming a universal reality. Starting in July, the Comprehensive End-Stage Renal Disease Seamless Care Organization demonstration project will create a disease-specific accountable care organization (ACO) framework based specifically to meet the care coordination needs of renal disease patients.
"It's almost like a specialty ACO," Nissenson explained. "We're going to have between three and five care sites that serve 5,000 to 7,000 patients participating in this. It's a true ACO structure, with care coordination as a delivery model in a global capitated payment system. Within that system, we're going to have a very robust EHR that's going to bring in data from all the sites of care and all the providers. That's the concept."
"In order to make that work, we're in the process of reengineering our Falcon information system for the rest of the organization to sort of mimic that concept," he continued. "In essence, it will become a centralized data warehouse for the rest of the company. We're using the ESCO demonstration project as our laboratory to see if we can figure out the best way to do this, and then to apply it to the rest of the organization. We're very excited about taking advantage of the opportunity to keep improving how we provide care."