Patient Engagement Starts with Providers Talking about Portals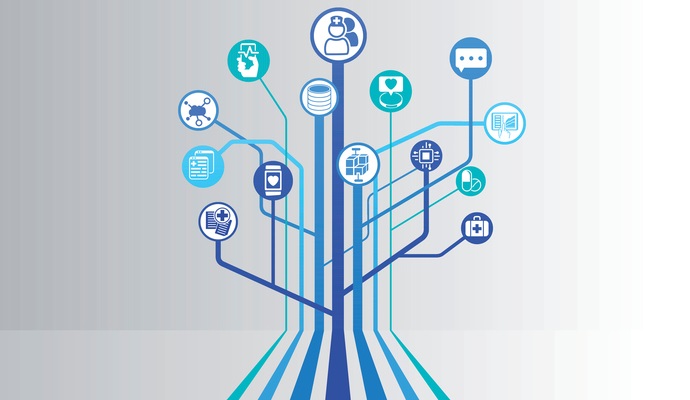 - Providers must take the lead in educating their patients about the existence, use, and benefits of online portals if they wish to reap the rewards of a knowledgeable patient who is active in her own care, finds the most recent annual survey from Xerox gauging consumer attitudes towards electronic health records and patient engagement.  Sixty-four percent of Americans do not currently use patient portals, but for 35% of patients, that is because they are simply unaware that patient portals exist.  The other thirty-one percent said their physician had never mentioned the feature to them.
In order to increase engagement, says Tamara St. Claire, Chief Innovation Officer of Commercial Healthcare for Xerox, providers must make a concerted effort to alert patients to this new technology while tailoring their message to make the information stick.
While only a third of patients may be using portals at the moment, more than half of non-users expressed willingness to become more engaged, interested, and proactive in their care if they did receive access to their EHR data online.  But providers need to be more proactive themselves if they wish to sign up enough patients to meet the minimum 5% patient engagement threshold for Stage 2 meaningful use.
"Physicians just aren't having that dialogue," St. Claire said to HealthITAnalytics.  "When we look at some of the best practices out there, we see that having that conversation multiple times along the patient's path through the office is most effective.  And we think having that conversation directly with their physician is going to be most important.  People really want to hear it from their physician, because they're that trusted source.  Even as medicine is changing, having that talk with the physician is probably going to have the most impact."
The survey of more than 2000 patients was somewhat divided along generational lines, with millennials and baby boomers reporting different ideas about what they like to see and do when it comes to online engagement.  Baby boomers, aged 55 to 64, are already logged in at extremely high rates.  Eighty-four percent of these patients already communicate with their providers online.  Seventy percent schedule appointments, two-thirds review or access their medical data, and 58% refill prescriptions.
"Baby boomers are really using portals on this transactional basis," St. Claire says.  "For them, the utility of a patient portal is about efficiency in terms of this transactional approach.  Providers should tailor that message by saying they can do a lot of things a lot easier if they were to engage with a portal.  We know that message is probably going to be sticky for boomers.  We know approximately two-thirds of them are living with chronic conditions, so being able to target that message around chronic disease may be a sticking point as well."
Millennials, meanwhile, have different expectations.  "When we think of millennials, we know that they want to see things that are individualized for them," St. Claire explains, noting that 44% of patients aged 18 to 34 wanted to view tailored recommendations or learn more about other services their healthcare provider has available.  "Engaging them is about providing them with an interaction that really suits their lifestyle, whether that's through smartphones or tablets or other devices."
Providers that have just spent tens of thousands of dollars on EHR implementations may be leery of purchasing portals with the advanced capabilities and flashy features that will attract the younger generations, but healthcare organizations should see the additional outlay not only as a way to avoid payment adjustments for failing to meet meaningful use, but as an investment in achieving the Triple Aim.
"If we think about the results of an engaged patient, it's to reduce the cost of care, improve outcomes, and provide better individualized care," says St. Claire.  "I think we're really beyond that first generation of patient portals.  If we think about reducing the cost of care and improving outcomes, the ROI is there now."
"We can make the argument that there's a reduced cost of care when you improve outcomes, but one of the things we've found in our survey is that when people have access to a rich portal, they're more engaged in their care.  We know that produces better outcomes.  So the argument is pretty hardened now."