Patient-Centered Medical Homes Lag in HIT Care Coordination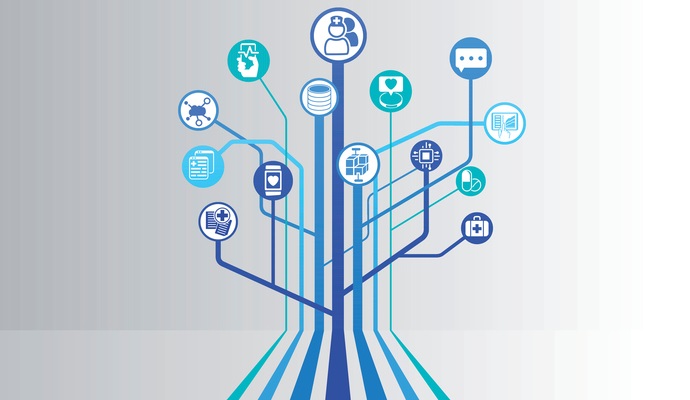 - One of the fundamental building blocks of the patient-centered medical home (PCMH) is the importance of keeping a close eye on care coordination as patients move between the primary care setting and the hospital, emergency department, or specialist's office.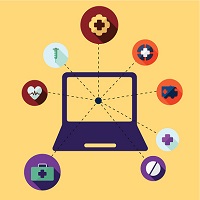 While the PCMH encourages providers to leverage EHRs to keep tabs on patients as they journey across the care continuum, piecing together a patient's journey after the fact is difficult enough when health information exchange is scarce and poor interoperability impedes the flow of information. Managing care transitions in something close to real-time is even more of a reach for providers who are struggling to get their population health management programs in gear.
However, the patient-centered medical home framework does offer some guidance for healthcare organizations seeking strategies that will smooth the process of care coordination and reduce the negative impact of choke points during transitions of care. Health IT infrastructure plays a key role in making sure that these primary care providers are aware of their patients' activities when outside their purview, but providers may not be using these tools to their greatest advantage just yet.
A study published in the latest issue of the Annals of Family Medicine reveals that less than half of patient-centered medical homes, even those with the highest level of recognition, are using their EHRs and associated health IT systems to actively engage in timely notification of hospital discharges, despite 78 percent of providers believing that it is critical to do so.
Only two-thirds of the 350 PCMH providers participating in the study said that they routinely track urgent referrals before receiving a report from the consulting physician. Just fifty-seven percent do the same when the referrals are less pressing.
READ MORE: PGHD, Genomic Data Predicted to Power Clinical Decision Support
EHRs, health information exchange, and other health IT systems played a surprisingly minimal role in routine care coordination tasks, the survey found. For example, nearly seventy percent of providers provide a comprehensive medical summary each time a patient acts upon a referral or transitions between care sites, yet just 45 percent regularly use health IT to enable the task.
"The care coordination activities most routinely implemented were not the ones with the greatest degree of health IT support," the study says.
While 63 percent of PCMHs identify patients who have been to the emergency department, only 39 percent use health IT to do so. Seventy-five percent of organizations are notified when a patient is admitted or discharged from the hospital, but less than fifty percent receive these alerts electronically.
Just 21.1 percent of providers said that their organizations used health IT to perform all ten PCMH care coordination activities. On average, providers only fully leveraged health IT for six out of ten coordination tasks.
While the health IT statistics are less than stellar, providers are keenly aware that these care coordination objectives are critical to the success of the patient-centered medical home and its mission of improving population health. Three-quarters of providers believe that hospital admission and discharge notifications are "very important" to care coordination, though only 42 percent are interested in knowing when a patient arrives at the emergency department. Seventeen percent more providers would want to know when a patient is discharged from the ED instead.
READ MORE: CT Medical Society Announces New Health Information Exchange
PCMH organizations expressed somewhat less enthusiasm over more advanced big data-driven population health management techniques like generating patient registries and accessing real-time, disease-specific dashboards. Only 53 percent thought that it was very important to use health IT to generate lists of patients with multiple specific conditions, and a mere 40 percent believed that real-time patient-oriented dashboards would be a worthwhile investment at present.
"Importantly, the use of computerized systems for supporting care coordination was not consistent with clinicians' priorities," the study points out. "Most respondents highly valued identifying patients who had been discharged from the hospital or died, yet these activities were least likely to be supported electronically. Conversely, clinical summaries were frequently generated by a computerized system but not highly valued by clinicians."
Unsurprisingly, providers continue to feel trapped and frustrated by some familiar barriers. Nearly 40 percent cited a lack of time as a primary reason why they are not implementing more immediate, health IT-based care coordination strategies, while a third reported that financial strains and insufficient infrastructure capabilities made it difficult to use EHRs and other systems to their fullest.
Despite the fact that patient-centered medical homes are committed to ensuring that care coordination takes place, their reliance on health IT systems to collaborate across care settings could be improved. As the healthcare industry battles to remove the interoperability and health information exchange obstacles that make care coordination so difficult, providers operating under the PCMH framework with its heavy emphasis on coordination of care may be able to position themselves for success as data siloes come tumbling down.