Patient-Centered Medical Home Keeps Spending Low, Quality High
The patient-centered medical home is still making waves as one of the most effective ways to cut costs and reduce unnecessary utilization.
- The patient-centered medical home (PCMH) continues to show staying power as one of the healthcare industry's most effective cost-cutting and quality-boosting initiatives, says the latest annual report from the Patient-Centered Primary Care Collaborative (PCPCC).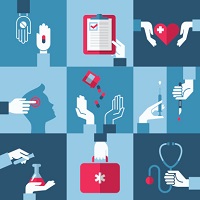 The comprehensive review of thirty industry studies, reports, and evaluations of existing patient-centered medical home programs shows that the majority of programs can reduce spending in one or more categories, decrease improper utilization of services, and prepare providers for a smoother transition into value-based reimbursement models and accountable care.
"The latest research demonstrates that the PCMH – or comprehensive primary care – can control costs and promote the right care," said Marci Nielsen, PhD, MPH, CEO of the PCPCC and lead author of the report.
"The medical homes that have been around the longest showed the most improvement. And those that participated in multi-payer collaboratives – where payers and providers align payment models and performance measures – showed the most impressive costs and utilization outcomes."
"These are important lessons as we implement federal payment reform: investments take time, sufficient resources, and collaboration to pay off," Nielsen added.
READ MORE: NCQA: Patient-Centered Medical Home No Longer "Unduly Onerous"
Time, resources, and a collaborative spirit aren't always in abundant supply at primary care providers, however, and other recent research on the viability of the patient-centered medical home are significantly less optimistic.
Last month, RAND Corporation pointed out that the average costs for standing up a PCMH may be too much for the average small provider to handle. At $147,000 per year, the investment required to acquire technology tools and implement new care strategies could seem overly daunting to many primary care organizations. The fact that it could take several years to see a return on the investment may also give providers pause.
However, those that do commit to making the leap can see positive results, the PCPCC report says. Twenty-one out of the 23 studies that included data on spending saw cost reductions, while 23 out of the 25 reports that measured utilization saw improvements on one or more measures.
Emergency department visits, preventable hospitalizations, and the use of urgent care instead of primary care services all fell in many of the projects included in the report. Within the Veterans Health Administration Patient Aligned Care Teams (PACTs) system, for example, hospitalization rates fell by 8.61 percent, while urgent care visits went down by 18.47 percent in patients over the age of 65.
UCLA Health System reduced emergency department utilization by twelve percent, leading to an estimated $1.4 million in savings for the total cost of care over one year. Ninety-four percent of clinicians participating in the program said that the patient-centered care strategies were effective, and eighty percent said their patients were highly satisfied with augmented services and more coordinated care.
READ MORE: NCQA Revamps Patient-Centered Medical Home to Ease Adoption
Geisinger Health System's patient-centered medical home initiatives produced a 7.9 percent total cost savings over the life of the 90-month study period, which translates to an average savings of $53 per patient per month in each care site. Savings on acute inpatient care also dropped by 19 percent, accounting for approximately two-thirds of the total financial gains.
"The question is not whether we have to transform primary care, but how," said Christopher F. Koller, president of the Milbank Memorial Fund, which participated in compiling the report. "The evidence continues to build that a high performing, patient-centered medical home – especially when supported by multiple, committed and aligned payers – is the foundation for a better performing health care system."
Many of these projects only saw their significant savings after several years of participation, the study notes, with gains building slowly over time. The most successful patient-centered medical homes also concentrated on fostering a collaborative reimbursement environment with enthusiastic payers who committed to aligning quality improvements with value-based reimbursements.
While there is no requirement to participate in risk-based reimbursement models in order to become a PCMH, payer-centered initiatives, like the CareFirst Blue Cross Blue Shield PCMH Program, were among the most successful. Costs for CareFirst beneficiaries enrolled in a PCMH were $345 million less than projected in 2014, the report says, and $609 million less than anticipated since 2011.
Approximately 84 percent of provider panels earned outcomes-based incentives averaging more than $40,000 due to their efforts to reduce hospital admissions by 19 percent, cut hospital bed days by 15 percent, and slash all-cause readmissions by 20 percent.
READ MORE: CMS Picks Care Coordination Hubs for Accountable Health Program
"By investing in primary care and putting the patient at the center of their care, these innovative programs are improving health, decreasing hospital admissions and emergency room visits and reducing avoidable health care costs," said Alissa Fox, senior vice president of the Office of Policy and Representation at the Blue Cross Blue Shield Association.
The patient-centered medical home is likely to continue to provide healthcare organizations with a strong backbone for cost-cutting and quality improvements thanks to its inclusion in the Medicare Access and CHIP Reauthorization Act (MACRA) legislation passed in 2015.
The Merit-Based Incentive Payment System (MIPS) promotes the PCMH as a promising innovative care model that can accelerate the transition towards a comprehensive value-based care ecosystem.
"The push for value-based purchasing by the Centers for Medicare and Medicaid Services and Congressional passage of the Medicare Access and CHIP Reauthorization Act (MACRA) are immensely important steps in the right direction to scale and spread the PCMH," said said co-author Len Nichols, PhD, an economist and director of the Center for Health Policy and Research at George Mason University.
"Our findings should help solidify support for investing in primary care. It's the smart thing to do, but it isn't simple."