ONC: Just 28% of patients have online access to health data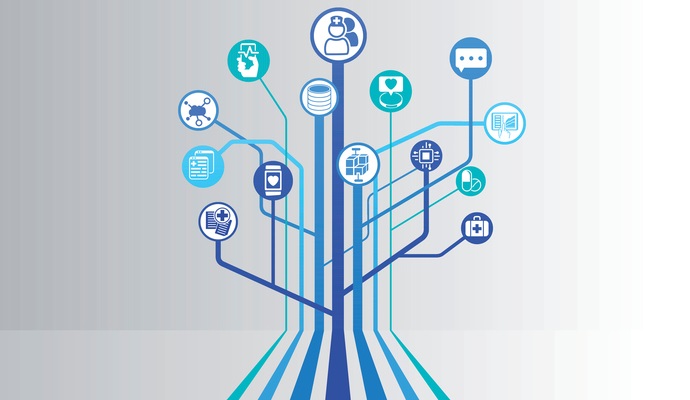 - Patients are finding it tough to engage with providers through portals or other online access to their medical records, says a new issue brief by the Office of the National Coordinator (ONC), despite the recent focus on expanding data access to reduce gaps in the coordination of care and improve patient health literacy.  Nearly 40% of patients experience problems in communication due to missing or incomplete records, yet just three in ten have been offered the ability to view and download their records from the internet, and only half have actually taken advantage of the opportunity.
While patient portals are a flagship feature of Stage 2 meaningful use, they can also be important for chronic disease management, population health initiatives, and ensuring that at-risk patients receive comprehensive, coordinated preventative care.  Six percent of patients were subjected to repeated tests or procedures because their initial records were not available to their providers, the report says, while 18% had to restate their medical history due to missing files, and an additional 7% had to recreate their medical history when a chart couldn't be found.
"The ability of individuals to access and use their online medical records serves as one of the cornerstones of national efforts to increase patient engagement and improve health outcomes," write ONC researchers Vaishali Patel, PhD, MPH, Wesley Barker, MS, and Erin Siminerio, MPH, in the issue brief.  While the number of patients accessing their information may be small, the patients who do browse their health history are finding it more useful than previously suspected, they add.
Sixty-nine percent of patients, including those who haven't accessed a patient portal, believe that the ability to view secure online health information is very important to them.  Privacy and security have remained critical concerns since the inception of electronic health records, but only 28% of patients cite security as a major reason for not logging in to their portals.  Three-quarters simply haven't felt the need to look at their data, and only 16% believe the website was too confusing to use.
Among those patients who do engage online, most use their records to monitor medications or check on lab results.  Forty-four percent shared data with family members or other healthcare providers, while 39% downloaded the data to their computer or cell phone.  Six out of ten patients think the capability is "very useful," and a further 28 percent think it's "somewhat useful."
"Based on these national survey findings, we now have some preliminary evidence to support the hypothesis that individuals are ready for this data dance," write Patel and Siminerio in an accompanying blog post for HealthITBuzz. "And as their providers learn new moves through "view, download and transmit" and other capabilities, we expect they will continue to find more willing partners among their patients.  We are planning to repeat the survey to find out how this story evolves, and to better understand how individuals' use of health IT may help health care providers and developers along their journey to increasing patient engagement and empowerment."