Nurses Split on EHRs as Benefit for Care Coordination, Safety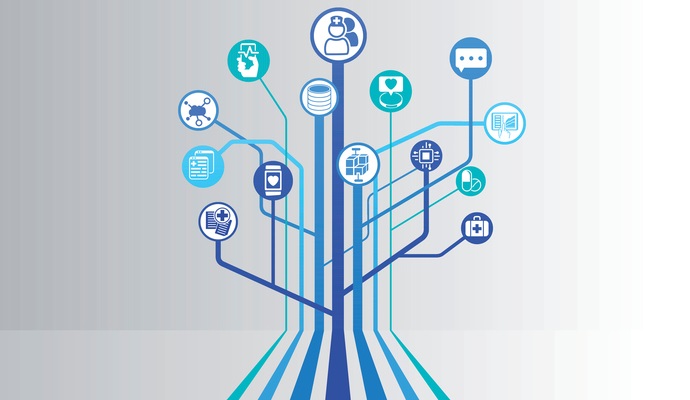 - EHRs are an important and effective tool to improve care coordination and reduce adverse patient safety events, say more than 70 percent of nurses in a new HIMSS Analytics nursing survey, yet the remaining 30 percent of participants wonder if returning to paper-based workflows isn't a better option. Frustrated with poor usability, cumbersome communication, and a chronic lack of health data interoperability, nurses are looking for the same improvements in EHR technology as all other members of the care team, but often can't find them.
During National Nurses Week, it is important to remember that nurses are among the heaviest and most frequent users of EHR technology and the bedside medical devices that feed data into the centralized system. While they are generally supportive of health IT as a way to improve care, they often feel left out of technology purchasing decisions that have their unique needs in mind, and patient care suffers as a result.
Only 27.3 percent of nurses have participated in an EHR selection or purchasing decision, most often taking an advisory role instead of leading the process. A previous Black Book poll found that a whopping 90 percent of nurses felt ignored during EHR implementation, with 84 percent believing that the daily struggle to overcome flawed EHRs actively reduces their job satisfaction.
"Incompetent" tech support staff and lackluster executive support continue to drive negative feelings about health IT adoption, leading 15 percent of participants in the HIMSS Analytics poll to say that they would return to paper-based workflows if given the chance – an additional fourteen percent would consider it.
Workflow issues are primary drivers of this simmering dissatisfaction. Nurses, highly dedicated to their patients, don't see EHRs as particularly helpful when it comes to reducing unnecessary work or providing more opportunities to attend to patients' needs. Just 33 percent believe that EHRs give them more time by the bedside. Only 55 percent think EHRs simplify their work, while less than half said that health IT can reduce duplicate steps to their workflows.
But EHRs do have their benefits, the survey found, primarily in the areas of patient safety and care coordination. More than seventy percent of nurses agree that patients are less likely to experience an adverse event due to a medication error when clinical staff use EHRs. Nurses in the acute care setting are even more likely to think that EHRs help improve patient safety: eighty-two percent think EHRs can keep patients safer than paper records.
Care coordination, however, is a mixed bag. While 73 percent of respondents said that EHRs improve collaboration between providers within the organizational setting, only 49 percent believe that EHRs help to facilitate communication and care coordination with external providers or business partners. Proprietary architecture that limits health information exchange and a lack of data standards to improve health data interoperability keep the walls of data siloes firmly in place, preventing nurses and other providers from accessing all available patient data.
To relieve this sense of discontent, healthcare providers may wish to make more of an effort to integrate the nursing perspective into health IT decision making. The most recent HIMSS Impact of the Informatics Nurse Survey found that the majority of organizations credit data-savvy nurses with patient care improvements including better design of clinical systems, smoother implementations, and more user-friendly EHR workflows optimized for care coordination and patient safety.
Ensuring that nursing staff feel comfortable and competent with patient care technologies is a critical part of the EHR implementation process, and one that should not be ignored. An EHR should support nurses and other members of the clinical care team as they provide safe, high quality care for patients instead of becoming a source of stress, errors, and frustrations.