NIH Grants $11.6M for Precision Medicine, Care Disparities Work
NIH has awarded $11.6 million in grant funding to three universities to develop a precision medicine center focused on eliminating care disparities.
- The National Institutes of Health (NIH) are helping to advance precision medicine and improve care disparities for racial and ethnic minority groups with a new five-year award.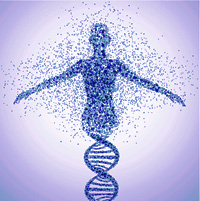 Vanderbilt University Medical Center, the University of Miami, and Meharry Medical College have received $11.6 million from the agency to establish a precision medicine center that will focus on eliminating healthcare gaps, especially among African-American and Latino populations, according to a press release.
"The future is now…and this award represents unparalleled possibilities in healthcare delivery as it will allow us to link genetic data with contextual data to learn why different populations experience different health outcomes," said James E. K. Hildreth, PhD, MD, President and Chief Executive Officer of Meharry Medical College.
"Discovering the answers to these questions aligns directly with Meharry's mission. I am confident that the research coming from this collaboration with the University of Miami and Vanderbilt University School of Medicine will ultimately help transform healthcare in a way that allows every individual to live life healthier."
Researchers at the universities intend to further precision medicine by helping racial and ethnic minority groups access important research and treatment strategies. Racial and ethnic minorities are oftentimes underrepresented when providers and researchers develop new treatments, which can generate serious patient safety risks for minorities.
"We will also create two novel cores. One to improve access to the genetic and clinical data of minorities and another to cross-train researchers in health disparities and precision medicine techniques," stated Maria de Fatima Lime, PhD, Dean of the School of Graduate Studies and Research at Meharry Medical College.
Though the award, the Vanderbilt-Miami-Meharry Center of Excellence in Precision Medicine will also fund three projects.
The first study, led by researchers at the University of Miami, will attempt to create statistical methods to estimate risk of healthcare disparities. Researchers will start by studying healthcare gaps in cervical cancer diagnoses and treatments.
Another project aims to analyze the genetic risk factors that lead to healthcare disparities. Researchers intend to identify the genetic risk factors that cause African-Americans and Latinos to face substantial challenges when receiving appropriate treatments for common conditions, such as asthma and pre-term births.
The third study will focus on developing personalized obesity treatment plans for African-American and Latino men. The team at Vanderbilt University will collaborate with the center to examine how precision medicine techniques can be used to further population health management programs for obesity.
"This grant creates exciting opportunities for our institutions to collaborate in new ways, applying the power of precision medicine to help answer important questions about diseases that are disproportionately affecting the health of minority populations," said Jeff Blaser, MD, PhD, President and CEO of Vanderbilt University Medical Center and Dean of the Vanderbilt University School of Medicine.
"Our longstanding partnership with Meharry Medical College continues to result in advancements in knowledge that are positively impacting the health of citizens across the Southeast. I want to welcome colleagues with the University of Miami as they join with us in this new endeavor and look forward to their contributions as we seek to improve the health of the populations we serve."
In order for the projects to succeed, the leaders of the center are concentrating on how to engage African-American and Latino communities, noted the press release.
The center has previously partnered with community members in Nashville and Miami to shape the establishment's strategic goals. Researchers expect to foster more community outreach programs and involve local leaders as part of the center and on the Ethics Advisory Board.
"For precision medicine to reach its full potential we must develop new ways to integrate social, cultural, environmental and biological data to accurately identify strategies to prevent and treat disease among all populations, especially those with disproportionately poor health outcomes," explained Consuelo H. Wilkins, MD, MSCI, Executive Director of Meharry-Vanderbilt Alliance.
Dig Deeper:
• How Will Internet of Things Devices Impact Precision Medicine?
• Is There a Conflict Between Precision Medicine, Population Health?