New York Requires 100% e-Prescribing, But Adds Big Loopholes
New York's pioneering e-Prescribing mandate will challenge providers, but may improve patient safety and reduce the impact of rampant drug misuse and fraud.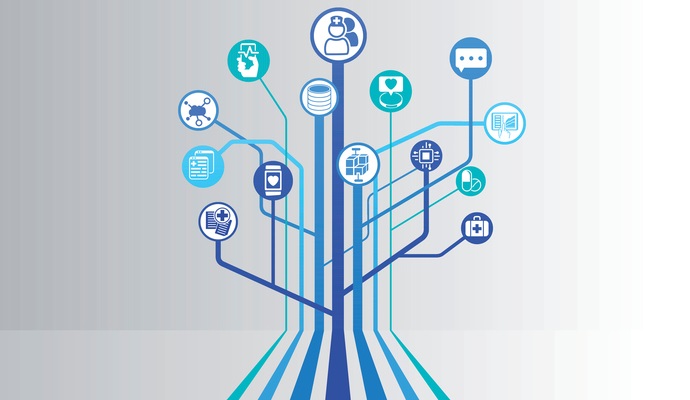 - The nation's e-Prescribing networks may be some of the nation's most successful health information exchange systems, but healthcare providers in New York State are concerned that they may not be able to meet a new requirement to send all of their prescriptions through electronic means.
After a long delay and much debate, New York is set to go fully digital on March 27 in an effort to reduce the abuse of controlled substances, improve patient safety, and control fraud.
But the state is including some significant waiver opportunities for providers who cannot meet the requirements, including long-term care facilities and some organizations that do not have electronic health records.
The waiver also includes situations that are too complex for current technologies, including the prescription of compounded medications and prescriptions related to medical research purposes, but the majority of interactions with pharmacies will be covered under the new mandate.
However, several familiar obstacles, including a dearth of certified software and a resistance to changing long-established workflows, are making the switch an uncomfortable proposition for some of the state's providers.
READ MORE: AMA: Real EHR Data in Med School Will Boost "Informatics IQ"
The first challenge is software-related, which may come as little surprise to providers who attempted early participation in meaningful use.
Under the new mandate, New York healthcare organizations must use state-approved e-Prescribing technology to send prescriptions to pharmacies. However, just like with the first two phases of the EHR Incentive Programs, providers are experiencing long wait times to receive updates and new products from their vendors.
"There is nothing that New York State prescribers can do unless their vendors have done the coding and development on their end," explained Ken Whittemore, SVP of Professional and Regulatory Affairs at Surescripts, to EHRintelligence.com in 2015, just before Governor Andrew Cuomo heeded industry pleas to enact a one-year extension.
"Once that is done, the vendor needs to obtain an electronic prescribing for controlled substances (ePCS) certification on our network," Wittenmore continued. "We have a basic e-prescribing certification process, but then we had an add-on. In addition to that (and more of a hurdle) is the fact that the Drug Enforcement Administration (DEA) requires that these applications be audited by a third party to ensure that what they have done meets the DEA's ePCS requirements."
Providers must then go through their own two-step procedure. An initial identity check will allow them to receive two-factor authentication credentials used to sign up for the ePCS system. "Then and only then in the State of New York, they also have to apply for approval from the Bureau of Narcotic Enforcement," says Wittenmore.
READ MORE: CMS Urges Providers to Tackle Minority Health Disparities
A number of facilities, including long-term care providers and nursing homes, have been unable to get past the first health IT hurdle. In January of 2015, a coalition of eighteen New York medical societies urged State Health Commissioner Howard Zucker, MD, JD, to reconsider the burden that the e-prescribing rule would place on some of the most frequent prescribers.
"Many [nursing homes and assisted living providers] have a system of medical orders for residents in which nurses interface with the prescriber (who is often not on-site) and the pharmacy to ensure medications are timely received by residents and properly recorded in their medication administration records," the letter stated.
"Nurses currently take telephone orders which are acted upon by the pharmacy immediately with a physician co-signature within 72 hours. The new law will disrupt this process, significantly changing the work flow and documentation flow among prescribers, nurses and pharmacies."
At the time, at least half of the state's long-term care facilities did not have EHR technology in place, the letter added, and were unlikely to suddenly find the funding to implement an electronic health record with e-prescribing capabilities within such a short time frame. The majority of these providers are ineligible to participate in the EHR Incentive Programs, which may have given them financial aid for the process.
The slow evolution of health IT in the provider space is frustrating, especially since the majority of New York pharmacies are already equipped with e-Prescribing technologies. As of January 2015, sixty percent of New York pharmacies had e-Prescribing capabilities, and only two up-state countries had no pharmacies at all able to accept electronic data.
READ MORE: Patient Safety Errors are Common with Electronic Health Record Use
Despite these concerns, state officials have stressed the importance of implementing as much e-prescribing as possible. Electronic prescription monitoring is key for improving patient safety, especially as drug abuse and misuse continue to claim thousands of lives each year.
Every state except Missouri has some form of prescription drug monitoring database, but paper prescriptions make it difficult to collect standardized and complete data for ensuring that patients are not trying to skirt the rules for filling prescriptions for controlled substances.
"Doctor shopping" is a particular problem. Patients may visit one urgent care center or emergency room complaining of pain, and be sent away with a limited supply of opioids and instructions to follow up with a primary care provider. But since many hospitals lack the ability to share patient data or update prescription records in real-time, that same patient could walk across town to another health system and repeat the process, doubling his or her supply of inappropriate medications.
Big data analytics has become a promising tool for preventing patients from engaging in these behaviors, even in the one state that lacks a centralized approach to drug monitoring. Missouri, which shares its boarders with nine other states, is a top destination for those seeking illicit drugs, says Steve Calloway, Director of Pharmacy at MO HealthNet, the state's Medicaid program.
"We require prescribers to be identified in the system as part of the prescribing and adjudication of the claim, which can help us identify trends when it comes to a high prescriber of a particular medication," he said. "That may be totally legitimate – you would expect a pain management practitioner to prescribe opioids a lot more frequently than a pediatrician. But the data can still be useful for flagging outliers who may not be adhering to prescribing guidelines."
By integrating medical claims data with pharmacy data, MO HealthNet can correlate diagnostic codes to prescriptions for controlled substances like opioids, and develop algorithms that can indicate whether or not patients are receiving an appropriate amount of medication. Not only does this help with fraud detection, but it can also prevent patients with no intentions of drug abuse from inadvertently overdosing on combination therapies.
New York providers will be required to check the state's Prescription Monitoring Program (PMP) registry before prescribing a controlled substance. Patients who have received controlled substances within the past six months will appear in the registry, allowing providers to make more informed decisions about future treatment plans.
New York may hope to similarly bolster its big data analytics capabilities with better data from its prescribers, but Zucker has acknowledged that the e-Prescribing landscape is far from perfect at the moment.
In a March 16 letter to providers and pharmacies, the Department of Health laid out a number of exemptions from the e-Prescribing mandate, including the following:
• Prescriptions of compounded substances that do not have a unique identifier for the entire formula or compounded substances intended to be administered by intramuscular, intraspinal, subcutaneous, or intravenous means

• Prescriptions with complicated patient instructions that do not fit within the text boxes allowed by electronic prescribing software

• Medications prescribed "under approved protocols under expedited partner therapy, collaborative drug management or in response to a public health emergency that would allow a non-patient specific prescription"

• Medication prescriptions related to approved research protocols

• Prescriptions written by pharmacists acting as a vendor of pharmaceutical services "dispensing a controlled or non-controlled substance through an Official New York State Prescription form or an oral prescription communicated by an agent who is a health care practitioner, for patients in nursing homes and residential health care facilities as defined in section twenty-eight hundred one of the public health law"
Providers are also exempt from the requirement if they experience a power outage or technical failure that prevents them from using their e-Prescribing software. In such cases, they can write manual prescriptions using a state-approved form.
Prescribers working for federal healthcare agencies on federally-owned properties, such as providers practicing in the Department of Veterans Affairs, do not have to comply with the state mandate, the Department of Health says in an accompanying FAQ document. Out-of-state practitioners who have patients using New York pharmacies will not be required to meet the new regulations, either.
These exceptions may or may not be broad enough to make the e-Prescribing initiative a success for New York. While the intent of the program is to improve patient safety and ensure that providers can confidently deliver necessary treatment to their patients, the technical barriers may once again foil a mandate's good intentions.
Whether it succeeds or fails over the next few months, the mandate will provide valuable lessons for other states considering similar rules about electronic prescribing in their own regions.