Nearly 34% of business intelligence, big data users pick Epic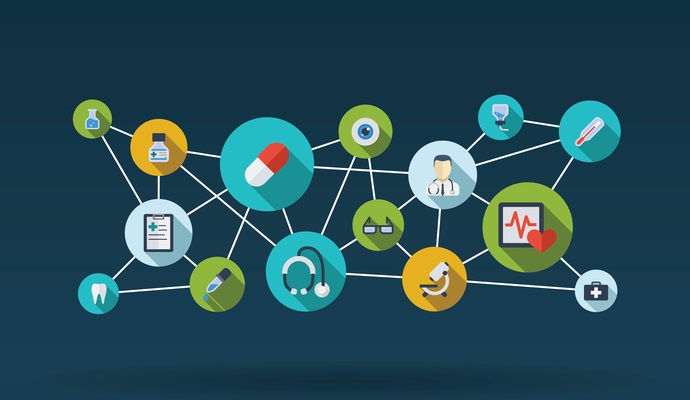 - Epic Systems doesn't just have the hospital EHR market locked down – they're a heavy favorite in the business intelligence arena, as well.  According to software adoption statistics from the Definitive Healthcare database, 33.7% of all hospitals that have adopted business intelligence software have chosen Clarity by Epic Systems as their main data warehousing tool, representing 13% of the total number of 5723 registered hospitals in the nation.  While this may not seem surprising based on Epic's inpatient dominance, the majority of Epic data warehousing customers actually use other vendors' EHRs.  Only 15% of Epic Clarity users in large hospitals and 21.76% of hospitals under 50 beds are also users of the Epic electronic health record.
Just under 39% of all registered hospitals currently use some form of business intelligence technology, which includes operational management and analytics software, data warehousing, supply chain analytics, and some forms of accountable care organizational management.  Most are taking the piecemeal approach to cobbling together a business analytics infrastructure, picking specialty products that meet their needs rather than snapping up offerings from vendors primarily known for their EHRs.
While many EHR vendors other than Epic offer separate packages focused around practice management and business intelligence, well-known vendors such as Allscripts, Cerner, eClinicalWorks, and McKesson have barely established a foothold in the category, with a combined 6% of the market.  Providers are much more likely to turn to data analytics experts, such as Infor, Explorys, and Datawatch, for their warehousing and analytics reporting needs.  MedeAnalytics has grabbed 11% of the BI market so far, and Datawatch is close behind at 6.9 percent.
While Epic certainly has a firm grip on hospitals around the nation, a quarter of the market is still highly fragmented.  Up-and-coming startups are constantly presenting new options to healthcare organizations, and with 7% of hospitals implementing new products in 2014, or purchasing products to install in 2015 and beyond, there is certainly a great deal of movement and opportunity in the space.   One recent survey found that half of hospitals are planning health IT purchases between now and 2017, while another reveals that 89% of providers are worried that their revenue cycle management systems are slowly aging into oblivion.
That leaves plenty of room for newcomers to carve out some important clients.  Strata Decision Technology, Intelligent Insites, MedAssets, and Aperek are among the most popular vendors for new adopters, according to Definitive Healthcare.  Surprisingly, hospital size was not a significant indicator of business intelligence adoption, with similar numbers – around 12 percent – of very small and very large systems investing in the same types of products.
Ultimately, the data shows that EHR vendors have an uphill battle if they want to break into the lucrative and rapidly expanding business intelligence market.  Despite a strong desire for integrated packages, with up to 82% of providers seeking integrated EHR, practice management, and RCM systems, and despite the popularity of health IT juggernaut Epic, healthcare organizations are willing to invest elsewhere if they can find a better deal.  This will allow new vendors to make a name for themselves in a fragmented landscape eager for technological tools to solve pressing organizational needs.