National Patient Identifier May Cut "Silly Waste" in Healthcare
"We figured if we were going to do something, we might as well do something huge, and you don't get bigger than a national patient identification strategy."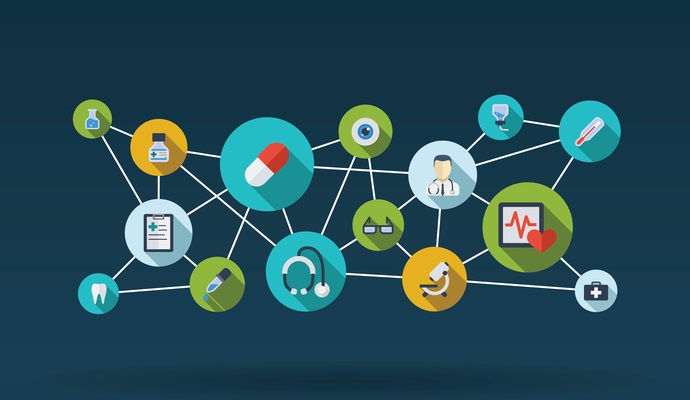 - LAS VEGAS – The healthcare industry may be eagerly awaiting the eventual demise of the EHR Incentive Programs, but providers will be disappointed if they think that the end of meaningful use is the end of their health IT troubles.
When the program begins to wind down towards the end of the decade, few organizations will mourn the end of the rigorous check-box mentality and the all-or-nothing attestation processes that have caused so much consternation since the beginning of the less-than-popular program.
Critics have complained that meaningful use rushed the industry into adopting sub-par EHR products, created more data siloes than it prevented, and simply replaced a paper-based mess with an equally problematic morass of digital glitches, dangerous workarounds, and new opportunities to commit a slew of deadly patient safety errors.
But as the EHR Incentive Programs morph into the Merit-Based Incentive Payment System, stakeholders have to put their criticism of the past on hold and start thinking about how to solve the problems that EHR adoption, for better or worse, have left them.
The College of Healthcare Information Management Executives (CHIME) is taking that lesson to heart, the organization's leadership shared at the 2016 HIMSS Conference and Exhibition in Las Vegas.
READ MORE: Health IT Orgs Pledge More Data Sharing for Patient Safety
Not only are the nation's healthcare CIOs dedicated to leading their industry into the data-driven future of risk-based contracting, population health management, and big data analytics, but they are aiming to eliminate one of the most critical patient safety and care quality issues facing providers: the lack of a national patient identification strategy.
"I always ask this question: what percentage of the time do you want to be correctly identified when you walk into the hospital?" challenged CHIME President and CEO Russell P. Branzell, FCHIME, CHCIO, during the CIO Forum at HIMSS16. "How about your loved ones and family members? Is 99 percent good enough?"
"You don't want to have a one percent chance of not walking out of the hospital because someone looked at the wrong record," he told HealthITAnalytics.com. "That's just not acceptable to us and our organization, so we're going to fix it."
Patient matching and the creation of a national patient identification standard have been issues close to CHIME's heart for quite some time, and the group has put significant effort into making sure that rule makers, regulators, and industry innovators are devoting enough to tackling the problem.
In 2015, CHIME partnered with XPRIZE CEO Dr. Peter Diamandis to offer a $1 million prize to for a 100 percent accurate patient matching solution. More than 170 innovators from 15 countries have already signed up to take on the challenge of ensuring that data follows patients accurately, Branzell said, which is one of the foundational competencies required for true health data interoperability.
READ MORE: HHS, Epic, Cerner, More EHR Vendors Make Interoperability Pledge
"As we surveyed members and asked them what was really holding them back from making huge strides with interoperability, safety, quality, and cost cutting, almost universally, the answer was how hard it is to identify the right patient and aggregate their information," he said.
Helping private industry step up to the plate
The fragmentation of the healthcare landscape, coupled with some significant political handicaps that have prevented HHS from developing a national patient identification system, have left patients vulnerable to record mismatches, erroneous duplications, gaps in up-to-date data, and all of the potential safety problems that come with them.
While the 1996 HIPAA rule included a provision that would have created a unique patient identification system, the American public was not ready to embrace the concept – or perhaps simply did not understand the need for it. Either way, Congress acted in 1999 to defund any governmental actions to create an NPI, and HHS has complied with the order, however reluctantly.
"The government knows it's the right thing to do, but they are really handcuffed from even working on this," said Branzell.
READ MORE: Data Integrity Groups Rally for a National Patient Identifier
But the healthcare environment is drastically different than it was before the turn of the century, and regulators aren't the only forces at work in a rapidly evolving industry. CHIME, along with other organizations like AHIMA, WEDI, HIMSS, the Sequoia Project, and MGMA, are forging ahead with patient matching projects that promise a private industry solution to the problem the government isn't currently able to solve.
"We were really challenged by the ONC and National Coordinator Karen DeSalvo to lead from the field," Branzell said. "They said that the private sector can do its own thing if it wants – we don't always have to do things from a governmental perspective."
So after considering the challenges, we decided that a patient ID was something that we could really lead from a national perspective," Branzell continued. "We figured if we were going to do something, we might as well do something huge, and you don't get bigger than a national patient identification strategy."
The $1 million innovation challenge, along with a steady stream of commentary directed towards federal stakeholders, are also part of CHIME's work to support Chief Information Officers in their changing roles, said Mark Probst, VP and CIO of Intermountain Healthcare and incoming CHIME Board Chairman.
"There are so many exciting and challenging things as we look forward to in 2016," he said to a room packed with executives from across the country. "We're moving beyond the check-the-box meaningful use activities we had in 2015, and we're moving into a time when the CIO has to take a much more strategic and active role in health IT."
"We have the opportunity to really leverage health IT to improve lives and bring population health management into the care system. Our CEOs are looking at population health and membership engagement – things we haven't traditionally had to do in healthcare but looking forward, these are things we all need to do."
"We now need to extend what we're doing and really think how technology is going to be one of the saviors of healthcare in the future," Probst said.
In order to do that, the industry has to look honestly at the impact of meaningful use, warts and all. The EHR Incentive Programs may be full of headaches, but healthcare's digital revolution has also been a catalyst for positive change, Branzell argues.
"It was really impossible to work on patient matching until we got through the meaningful use process, which shone a huge light on the issue," he said. "It's not as if this problem happened because we computerized the records. It's been there forever, and it's been far worse.
"We've actually solved part of the problems with digitization. But what that's done is put a spotlight on the safety errors and the huge amount of waste that's occurring right now in our industry. We're talking about billions of dollars in waste. And it's just silly waste."
Process and technology: a 200 percent problem
The waste isn't just financial. Unfortunately for some patients, poor workflow processes, non-existent data standards, incomplete or out-of-date files, and the occasional complete mismatch of patient information is costing them extra days in the hospital, delayed diagnoses, or even their lives.
Without a streamlined, synchronized methodology for making sure that data and patients travel side-by-side along the care continuum, many of the industry's other attempts to improve workflow processes and rely on advanced technologies may be for naught.
When asked to assign percentages to the balance between human-centered workflow errors and health IT issues, Branzell just smiled ruefully. "I would aggregate them," he said. "We have a 200 percent problem."
"There are always going to be process-oriented issues," he acknowledged. "And those get magnified when you don't have technology or workflow solutions. People will create workarounds. They skip steps on registration. They say, 'Well, there's the nearest Joe Smith, so I'll pick him,' but it's not the right Joe Smith and all of a sudden, I've picked the wrong person, and he happens to be allergic to penicillin but the other one isn't – and now I've killed Joe."
Enlisting patients as partners for data quality control
A national patient identification number would certainly help to lessen the incidence of mistakes originating with error-prone providers, but patients can also be powerful partners when it comes to protecting their own health.
Patient engagement isn't just about meeting the Stage 2 and Stage 3 meaningful use requirements surrounding patient portal use and secure messaging, now reduced drastically from previous levels. It's about truly empowering patients to become full members of their care team: informed consumers with a thirst for knowledge, a keen eye for quality, and no compunction about questioning something that doesn't quite feel right.
CHIME believes that patient engagement is a critical prerequisite for enacting the large-scale changes required to avert a meltdown of the current healthcare system.
The American healthcare industry is staring down a crisis situation: a rapidly aging and sickening patient population, paired with out-of-control spending, a shortage of qualified physicians, and a disappointing cost-to-quality ratio are putting enormous stress on everyone involved in the care process.
"We really think we only have about five to seven years to radically change healthcare for the US, and maybe even globally," said Branzell. "And one of the arrows in our quiver that has been missing is how to engage on the patient level. How could we help health systems do that?"
CHIME believes part of the answer may lie with the increased transparency and data sharing of the OpenNotes initiative.
The wildly successful project, which allows patients to view their entire medical record online, has achieved acceptance and acclaim from patients and providers alike.
A recent study on the outcome of a long-term pilot project found that patients who accessed their data online were more likely to maintain medication adherence, professed higher rates of satisfaction with their care, and felt more in control of their health.
Confident patients may be more likely to point out mistakes to their providers. But they need to be able to see their documentation in order to discover an out-of-date medication, an inaccurate record of a procedure, or a missing allergy.
As patient access to their data expands, "we're discovering that there is a very high percentage of errors in medical records," said Branzell. "Seventy to eighty percent of the time, a significant error is found in documentation."
To reduce that statistic, CHIME recently announced a new partnership with OpenNotes that will contribute to the program's continued expansion. More than five million patients have OpenNotes access, and that number is set to grow tenfold in the next few years.
"OpenNotes is creating an environment that encourages health systems to share all their information with patients," Branzell said, and CHIME is excited to help build momentum for the effort. The partnership, announced last week as part of the Precision Medicine Initiative, will work to increase awareness of the initiative's opportunities and help providers offer comprehensive data access to their patients.
"Short term, we want to reach 50 million lives," he said. "But long-term, we'd like to see this go out to everybody. Everyone should have the opportunity to see and review their electronic notes and be part of the care process. This is our major patient engagement initiative."
By taking a two-pronged approach to patient data transparency and accuracy, CHIME hopes that providers will soon be equipped with all the tools required to accelerate the system-wide decline in patient safety errors.
CHIME is confident that empowering patients with improved data access while simultaneously pushing for a standardized way for providers to stay on the ball will be an effective strategy for slashing waste, boosting quality, and helping healthcare leaders navigate the unpredictable changes in the rules and regulations that govern an industry in a constant state of transition.