National Health IT Week Brings Celebration, Educational Events
National Health IT Week will help to foster continued collaboration as the industry moves closer to MACRA and other major milestones.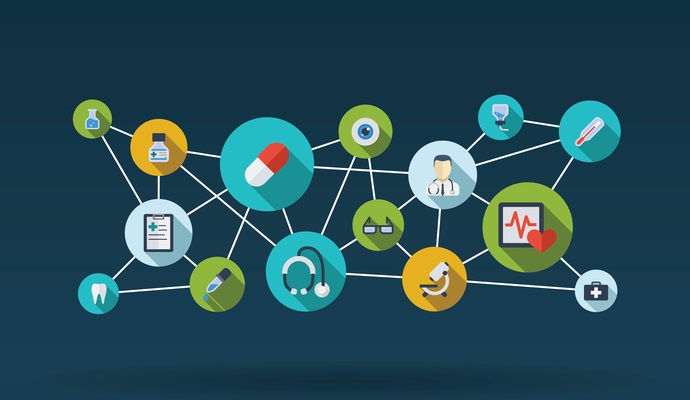 - Every year, National Health IT Week brings a chance for the healthcare industry to reflect on past successes, celebrate achievements, and prepare for the many new challenges that lie ahead.
The event is kicking off today across the nation, and a wide range of providers, professional groups, vendors, and other stakeholders will be focused on the future of healthcare reform.
Virtual sessions, as well as real-life gatherings, will address high-profile topics including MACRA, big data analytics, EHR optimization, precision medicine, and population health management in an effort to generate continued collaboration and enthusiasm for the difficult task of using health information technology to improve the quality of care.
"When clinicians, researchers, individuals, and families have access to the tools, information, and resources they need, everyone can lead safer and healthier lives," said President Barack Obama in a statement marking the occasion.
"During National Health IT Week, we recommit ourselves to improving the health of our citizenry using the breakthrough technologies of our time and reaching for the next frontier of innovation."
The federal government has invested billions of dollars in the adoption of electronic health records over the past eight years, he continued, partnering with the public and private sectors to architect a digital infrastructure that promotes a data-driven healthcare ecosystem.
"Because of our collective efforts, 97 percent of our Nation's hospitals and three-quarters of doctors are using electronic records to care for their patients," Obama said.
EHRs have not only changed the way providers document their activities, but they have also increased patient access to their health records, improved the flow of information across disparate organizations, and prepared the industry for the transition to value-based care.
Health IT has also created an environment where precision medicine can thrive, the President continued.
"Last year, I launched the Precision Medicine Initiative, a bold research effort to accelerate innovation and prepare us for a new era of medicine—all enabled by digital data. Precision medicine will help match the latest treatments to individual needs, reducing health disparities and bringing America closer to curing diseases like cancer and diabetes and overcoming epidemics such as opioid misuse."
"Though there is more to be done to realize a healthcare system that fits each of our needs, I am confident that if we continue working together, we can build a future of greater health and prosperity for coming generations," he concluded.
The White House's optimism is also reflected by the organizations hosting official events for National Health IT Week. Texas Health Presbyterian Hospital in Dallas will be opening the festivities with Health Information Technology Advocacy Day, which will give attendees a first-hand look at how one organization has successfully leveraged health IT tools for quality improvements.
Local HIMSS chapters and state healthcare agencies will also praise their members for technical achievements while providing opportunities for education and discussion about pertinent health IT topics.
On Wednesday, providers will have a chance to join the Florida Agency for Health Care Administration to learn more about using Direct Messaging for care coordination, and then attend a session detailing the strategies required to rise to the upcoming challenges of MACRA.
Later that afternoon, AHIMA will discuss the critical role played by informatics when it comes to creating a learning health system supported by data-driven decision-making.
Stakeholders can round out the day with the 2016 National Health IT Week Reception and Award Ceremony in Washington, DC, which will honor thought leaders and policy makers for their dedication and accomplishments throughout the past year.
The party will continue throughout the week on social media, where stakeholders are encouraged to participate in Twitter chats and share their views using the #IHeartHIT hashtag. Vendors and other organizations will be holding a variety of virtual gatherings throughout the week, and encourage social participation.
---
Understanding the Value-Based Reimbursement Model Landscape
What is MACRA and What It Means to Providers, EHR Technology
---