Mount Sinai Launches Biomedical Blockchain Research Center
The center will explore how to use blockchain to improve clinical decision-making and address issues in biomedical research.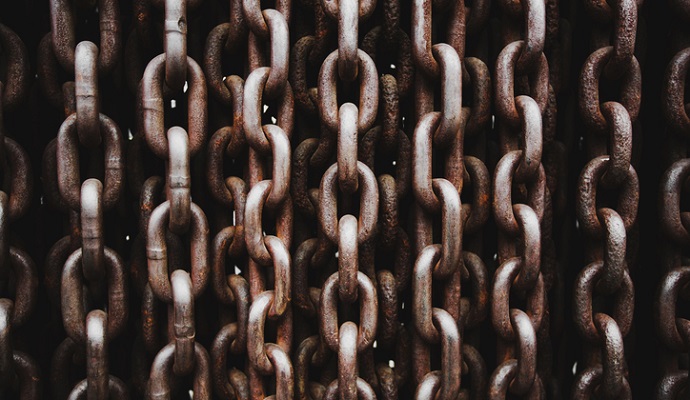 Source: Thinkstock
- Mount Sinai's Icahn School of Medicine and the Institute for Next Generation Healthcare have launched the new Center for Biomedical Blockchain Research. The center will explore how to use decentralized, secure technologies to solve problems in biomedical research and improve clinical decision-making.
The center is the first of its kind at any academic medical center and will build on previous efforts to use data-driven approaches and predictive analytics to solve issues in biology and healthcare.
"At Mount Sinai, we bring to the table deep expertise in biomedical data, machine learning, and data governance," said Noah Zimmerman, PhD, Assistant Professor of Genetics and Genomic Sciences and Director of the Health Data and Design Innovation Center.
"This experience will allow us to address many of the most promising uses for blockchain in biomedicine with the goal of improving healthcare delivery and reducing costs."
Researchers will focus their efforts on conducting scholarly evaluations of blockchain-enabled solutions.
The center will partner and consult with companies working on similar projects as well as test its own solutions within Mount Sinai Health System.
"There is a lot of excitement around the possibilities for blockchain technology in health care," said Joel Dudley, Executive Vice President of Precision Health at Mount Sinai, Mount Sinai Endowed Chair in Biomedical Data Science, Associate Professor of Genetics and Genomic Sciences, and Director of the Institute for Next Generation Healthcare.
"However, we still have lots of hard work ahead to identify the most salient features of blockchain technologies to solve real-world health care problems."
The research completed at the center will lay the foundation for its forthcoming industry partnership program, designed to help companies looking to develop biomedical blockchain solutions.
Healthcare leaders have already found several use cases for blockchain, applying the technology to areas such as clinical trial recruitment, pharmaceutical industry improvement, and research reproducibility.
"There is an opportunity to reimagine how we organize and incentivize individuals and organizations to promote health," said Zimmerman.
"Our aim is to understand whether blockchain, and associated technologies, can be used to solve open problems in healthcare and biomedical research."
Blockchain has the potential to accelerate innovation and support new areas of research, added Dudley.
"We expect that some early use cases could emerge from areas where existing systems and approaches fall short," he said.
"The fragmented nature of regional and global health care systems prevents the flow of vital information and creates barriers to access for underserved groups. We see the potential for blockchain and related technologies to enable applications that support more unified health care ecosystems and serve the greater goals of realizing national and global precision health networks."