MD Medical School Uses Precision Medicine to Improve Cancer Care
The Maryland Proton Alliance is aimed at promoting big data analytics and precision medicine, thus improving cancer care.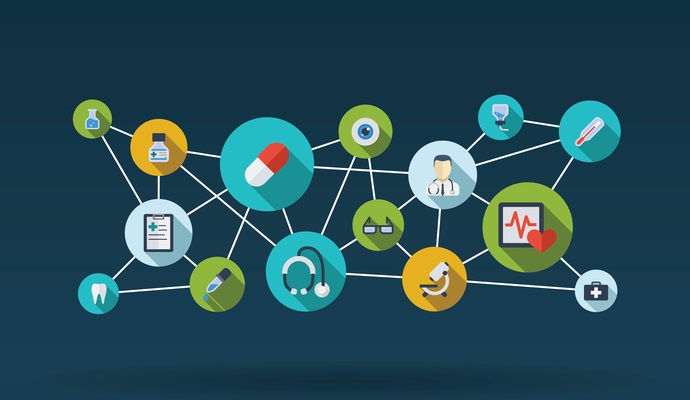 - The University of Maryland has announced a new initiative to advance its medical school's precision medicine programs.
According to a public statement, the University of Maryland School of Medicine has begun its new initiative, the Maryland Proton Alliance, a new framework to promote proton therapy as a patient-centered cancer therapy.
"MPA is the result of long-term collaborative planning designed to make innovative research activities integral to the infrastructure of the new $200 million, 110,000-square-foot Maryland Proton Treatment Center (MPTC)," the statement says. "As part of its mission, the MPA brings together the multi-platform global research and education programs of the UM SOM with the clinical services of the MPTC."
This initiative is part of UM SOM's overall goal to be a leader in precision medicine, guiding the industry toward more patient-centered cancer care.
"The creation of the alliance as we prepare to see our first patients emphasizes our commitment to making MPTC a national and international leader in expanding and sharing knowledge about the best treatment approaches tailored to the precise needs of each patient," said William F. Regine, MD, FACR, FACRO, Chairman of the Department of Radiation Oncology at UM SOM.
The Maryland Proton Alliance (MPA) will build upon some of UM SOM's previous forays into precision medicine, allowing them to build stronger pathways toward achieving overall better cancer care. Additionally, the MPA will benefit from UM SOM's good relationship with researchers and grant providers in the area, creating stronger ties with other academic research endeavors.
As such, UM SOM administrators state that they are pleased that Zeljko Vujaskovic, MD, PhD will be leading the initiative. Vujaskovic is a professor in the radiation oncology department and the head of the department's Division of Translational Radiation Sciences.
"The Maryland Proton Alliance will serve as a focal point for first-in-the-region and first-in-the-nation investigations and research relationships," says E. Albert Reece, Dean of UM SOM. "We are particularly pleased that Dr. Vujaskovic has accepted this challenge. His distinguished record in both research and clinical practice, and his leadership in radiation oncology here at UM SOM and internationally/nationally, make him ideally suited to lead this new initiative."
Precision medicine is making a huge splash in cancer care as of late. In last year's State of the Union Address, President Obama outlined a national precision medicine and big data genomics plan. Since then, that initiative has sparked several other precision medicine endeavors.
At the end of last year, the American Society of Clinical Oncology began CancerLinQ, a project to make use of big data and precision medicine to improve cancer care. This broad-reaching project aims at using all of a patient's genomic information and other clinical data to make better cancer treatment decisions.
"The aspirational goal of CancerLinQ is that we will be collecting data automatically on the backend of EMR systems into an anonymized and aggregated database of patients that we will follow longitudinally," Kevin Fitzpatrick, CEO of CancerLinQ, LLC, told HealthITAnalytics.com last December.
Precision medicine is being used to treat other chronic diseases as well, according to Fitzpatrick. For cancer care, however, it's all about determining their course of strategy and getting used to utilizing the mass amounts of data.
"We're not the only ones working on something like this," Fitzpatrick explained. "There are initiatives in cardiovascular medicine and ophthalmology and elsewhere."
"I think the oncology dataset has more nuance and complexities," he concluded. "My colleagues from sister societies would dispute that, of course, but in a good-natured way. Right now, we're trying to make sense of our direction and we're working hard to ensure the fidelity of the data we have, now that it's starting to flow."