Mayo Clinic Awards $100K in Population Health Management Prizes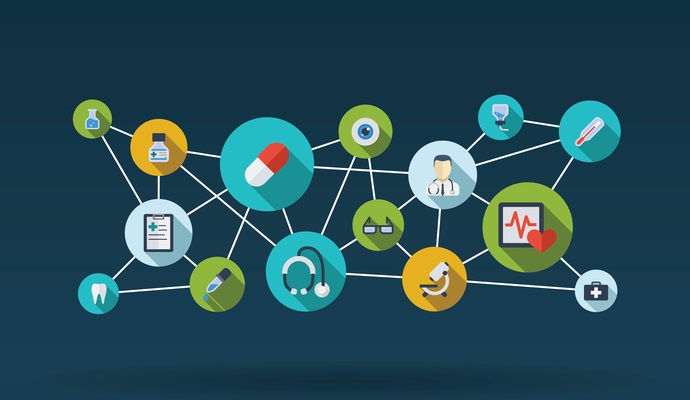 - The Mayo Clinic has announced the winners of its Think Big Challenge, a competition to promote health IT startups that bring promising new population health management and chronic disease management strategies to light.
The two winners, Care at Hand and Wellpepper, will each receive $50,000 and one year of consulting help to expand their visions for integrating big data analytics, telehealth, and care coordination more deeply into the healthcare industry's population health management plans.
The winners, who beat out 120 applicants and four other finalists for the honor, were chosen by attendees of Transform 2015, an annual get-together for innovators and industry leaders.
"The theme of Transform 2015 was People Power Health, embracing the shift from the traditional medical model to people determining their own health and health care," said Barbara Spurrier, administrative director of Mayo Clinic Center for Innovation, which sponsored the contest along with Mayo Clinic Ventures and AVIA Health Innovation.
Care at Hand, which won the "Got Health Award," leverages predictive analytics, telehealth, and a smart survey platform to combat preventable hospital admissions.
The "I Am Not My Disease Award" was presented to Wellpepper, a Seattle-based company that focuses on improving chronic disease management and patient adherence by strengthening communication through remote monitoring and telehealth. The platform has already found a place in healthcare organizations navigating the transition to accountable care, which requires more robust tracking of patients and their outcomes.
"These two companies have the potential to be standouts in their fields, hopefully bringing ideas to market that are changing the way people experience health and health care," said Mayo Clinic Ventures Chair James Rogers III.
The Mayo Clinic and its various spin-offs and partners have taken a proactive approach to the development of new solutions for some of healthcare's most difficult problems. In March of 2014, Mayo Clinic teamed up with Rock Health and other investors to launch Ambient Clinical Analytics with more than a million dollars in funding. The company's flagship products include a clinical decision support tool to flag sepsis in critically ill patients and a dashboard that helps emergency department and ICU physicians pull the most important patient information out of cluttered interfaces.
The Rochester, Minnesota health system has also created its own ecosystem of consumer-facing mHealth apps which provide free education and fee-based access to round-the-clock care from nurses and physician assistants.
Optum Labs, a partnership between Mayo, Optum, and more than half a dozen industry leaders, was also founded in 2014 as a collaborative way to bring developers and researchers together in pursuit of big data analytics and population health management projects.
These partnerships, prizes, and collaborations are just some of the many activities across the industry that are bringing hundreds of millions of dollars in venture capital investment and seed funding for a slew of start-ups and small innovators looking to make a mark in a crowded but lucrative field.
A recent report from Accenture predicts that healthcare organizations with the ability to invest in diverse portfolios of health IT innovation projects may be in a better position to take advantage of new opportunities in the digital health market.
Since 2009, investors have spent more than $15 billion on healthcare big data analytics, population health management, and care coordination companies offering software and services that could help to streamline processes across the healthcare ecosystem. Mayo Clinic's participation across this quickly growing marketplace is likely to continue to drive dollars towards top-level startups that bring new solutions to the industry's broad range of challenges.