Managing Population Health with the All-Payer Claims Database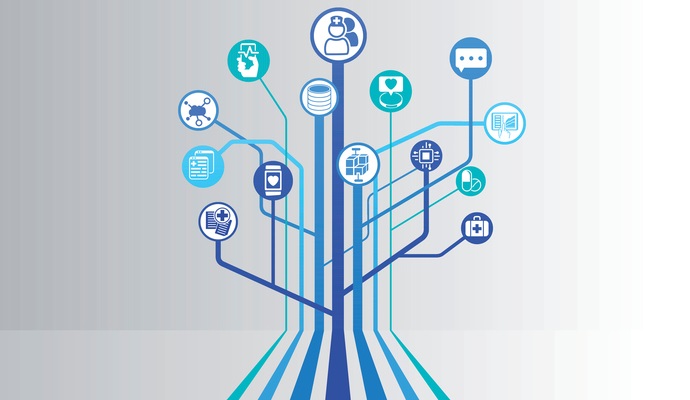 - While population health management often seems like the job of primary care providers concerned with a relatively small and local set of patients in need of reminder calls and flu shots, individual providers aren't the only ones digging into masses of clinical and demographic data in an effort to identify trends, hotspots, and care deficiencies. Public healthcare organizations on the regional and state level are using a tool known as the all-payer claims database (APCD), a clinical analytics repository that stores patient data from private and public insurance programs.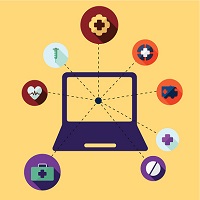 Earlier this month, Washington State Governor Jay Inslee raised the profile of all-payer claims databases by signing a bill that requires all payers to contribute data to the state's new APCD in an effort to improve clinical quality management and data transparency for patients, providers, and researchers. The bill also mandates the submission of financial data, which will help analysts correlate quality and outcomes with costs.
"We all want a top-notch health care system that improves our families' health at an affordable cost," Inslee said earlier this year while proposing the amendment to previous legislation that established the database.
"Better information will result in a better system. I appreciate the hard work of our health care and insurance providers in helping us develop a database that will ultimately make our system more efficient and effective for everyone."
"Washington's hospitals and physicians will use the data to improve our quality and better serve our patients," added Cassie Sauer, Senior Vice President of the Washington State Hospital Association. "For example, hospitals can identify what types of post-discharge services help keep patients from being re-admitted to the hospital. Rural providers can examine which services patients are traveling long distances for and make plans to provide those services closer to home."
READ MORE: How Big Data Analytics Underpins Every Healthcare Trend
The first statewide all-payer claims database was established in Maine in 2003, says an issue brief from the Robert Wood Johnson Foundation, and development in other regions occurred quickly. As of 2013, eleven states had gone live with their APCDs, five were currently implementing a system, and nearly twenty more were investigating the benefits of the system, which can help them generate insights into crucial population health management trends.
In Oregon's first quarterly APCD report released at the end of April, which covers around 80 percent of the state's residents, the all-payer claims database helped reveal a nine percent increase in primary care visits, a ten percent decrease in emergency department visits from 2011 to 2013, and a five percent decrease in per member per month spending for patients enrolled in the state's successful Medicaid Coordinated Care Organization (CCO) system.
Outpatient spending remained the largest financial burden on payers across the spectrum, but the data also illustrates a corresponding decrease in inpatient admissions and psychiatric hospital admissions with the rise of more comprehensive primary care.
READ MORE: Identifying Big Data Sources for Population Health Management
More than 80 payers submit data to the all-payer claims database in Massachusetts, according to the Center for Health Information and Analysis (CHIA), including dental, pharmacy, and vision data in addition to medical records. The database collects information from public programs like worker's compensation, TRICARE and the Veterans Health Administration, and the Federal Employees Health Benefit Plan in addition to the 15 major private payers that make up 95 percent of the data available in the repository.
All-payer claims databases typically collect a wide range of patient data, including patient demographics, ICD-9 diagnosis and procedure codes, prescribing physician information, health plan payments and member payment responsibility, facility type, dates of service, and revenue codes, RWJ says. The only major limitation of the system is its inability to track the activities of the uninsured, who do not produce payer-generated claims data.
A strong data governance program with an emphasis on standardization is vital for a successful all-payer claims database, CHIA says, especially when so many disparate data sources are coming together into one warehouse. Files undergo more than one thousand programmed edits, the organization explains, including checking diagnosis and procedure codes against national standards and ensuring that inpatient claims include a diagnosis code for patient discharge.
"Edits may identify failures in submissions that require resubmission or may generate alerts to the carriers that certain fields are not in complete compliance with submission guides without rejecting the files," the brief explains.
The database also makes use of a master patient index (MPI) that allows researchers to track individual patients across the care continuum – and across multiple payer plans – to clarify utilization trends. The data also includes a "highest version indicator," or a way to identify the most recent changes to a claim in order to accurately tally expenses accrued over time.
READ MORE: What Are Precision Medicine and Personalized Medicine?
The all-payer claims database isn't just for the use of academics or state agencies looking to trim costs from their healthcare budgets. Interested providers can access the information, as well, if they request it.
"In order to realize the highest value of the Massachusetts APCD, CHIA releases extracts to state agencies, payers, providers, provider organizations, and researchers," the agency explains. "When reviewing data requests, CHIA evaluates who is requesting the data, the purpose of the request, and the type of data requested. Data are released through custom extracts that are prepared based on specifications developed with each applicant."
Some states have also developed consumer-facing tools that provide patients with spending and quality information derived from the database, though laws and regulations about the use of patient health information in certain areas may preclude the wider use of this information, Robert Wood Johnson adds.
"Determining what data and information will be released and to whom can be the most sensitive aspect of APCD implementation," the report asserts. "There is significant variation in policies and practices across states, reflecting differing viewpoints about the balance between making the data available for use and controlling release to address concerns of provider and/or patient identification."
Privacy and security concerns, along with the ongoing evolution of data standards and data governance frameworks, may make the development of all-payer claims databases a challenge in states where regulations are unclear or funding is scarce, but the growing number of repositories and strong interest from the majority of state-level organizations bodes well for this important addition to the population health management toolkit available to public health agencies, hospitals, and physician practices seeking data-driven ways to provide less expensive, higher quality care.