MA Unveils Healthcare Big Data Analytics, EHR Innovation Project
"By working together, we can...create an environment where the digital healthcare industry can thrive and we can better serve our patients and their families."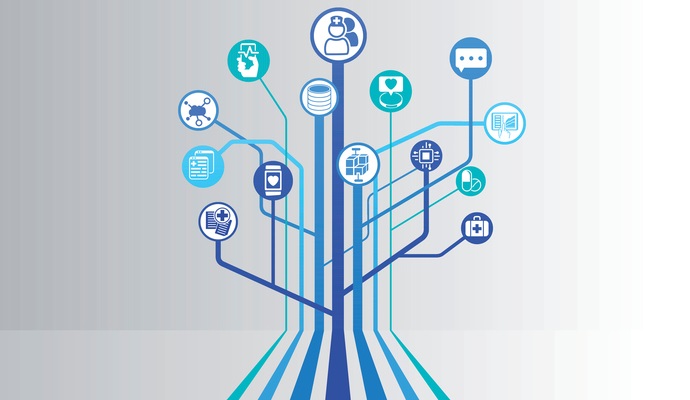 - The Commonwealth of Massachusetts is setting its sights on becoming the cornerstone of the nation's digital healthcare sector, officials announced yesterday, by launching a new public-private initiative to foster innovation in the development of EHR and healthcare big data analytics technologies, Internet of Things devices, care management and payment system reforms, and other quality improvement goals.
Already home to numerous health IT corporations and several of the top healthcare delivery systems in the United States, Massachusetts is uniquely positioned to leverage its existing talent and resources to build strong partnerships across the care continuum, said Governor Charlie Baker.
"This emerging industry cluster has the potential to become a powerful driver of job creation across the Commonwealth, while also unlocking new advances in improving patient care and lowering health care costs," he said.
The City of Boston, Massachusetts eHealth Institute at MassTech (MeHI), and the Massachusetts Competitive Partnership (MACP) will work to bring public, private, academic, and provider stakeholders together within their new digital innovation hub, which will provide the space, education, and programming to drive new ideas about technology and systemic improvements.
The Massachusetts Competitive Partnership brings together executive leaders from many of the state's largest businesses in an effort to increase the region's competitiveness and promote job growth.
"Strong public-private partnerships are what make our City, and our region, more competitive in the global economy," added Boston Mayor Martin J. Walsh. "We know that the digital healthcare industry is Boston's future, and I thank our state and private sector partners for their support."
"By working together, we can maintain Boston's leadership in health care and the life sciences, and create an environment where the digital healthcare industry can thrive and we can better serve our patients and their families."
MeHI will become the state's implementing agency for the project. Governor Baker plans to file legislation to expand the mission and scope of the organization, which already works to accelerate the adoption of EHRs and health information exchange technologies.
Thanks in part to the efforts of MassTech and MeHI, EHR adoption rates in Massachusetts are among the highest in the country. The entity also helps to run a successful statewide health information exchange, which connects hundreds of providers and hospitals across the region.
"This new statewide public-private partnership in digital health builds on a base of existing investments in an array of sectors, from biotech to cloud computing and flexible hybrid electronics," said Housing and Economic Development Secretary Jay Ash. "I look forward to continuing to collaborate with industry stakeholders and academic researchers to harness Massachusetts' national leadership in research and development, and unlock new economic opportunities."
The digital health sector is slated to grow into a $32 billion industry, according to a recent Goldman Sachs report. The new initiative hopes to benefit from the groundwork already laid by around 250 digital health companies already operating in the state. The digital innovation hub will focus on many of the most promising emerging areas of healthcare technology, including big data analytics, telemedicine, wearables and the Internet of Things, precision medicine and life science breakthroughs, and academic research.
"The innovation economy comprised of the life sciences and digital technology sectors is the future growth engine of our Commonwealth," said Dr. Jeffrey Leiden, who led the Digital Health Initiative on behalf of MACP. "It has been a privilege for me to lead this outstanding group of public and private sector partners toward our shared goal of accelerating the growth of the digital healthcare industry in Massachusetts."
"With the strengths of our universities, academic medical centers, and life sciences companies, Massachusetts is uniquely positioned to succeed in digital healthcare and I'm thrilled to be part of the team that will make it happen."