Lasting Patient Engagement Begins with Tailored Access to Care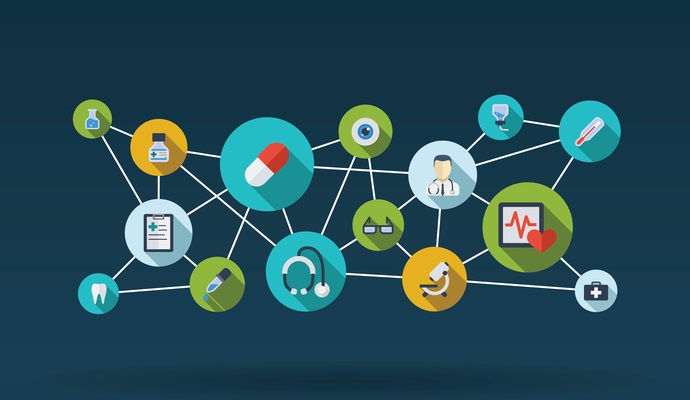 - "Patient engagement" may have a very specific and quantifiable meaning within the context of the EHR Incentive Programs, but the majority of healthcare systems must look beyond their rate of patient portal signups if they wish to attract, retain, and satisfy their consumer base in a meaningful way.
As formal and informal patient experience rankings start to become increasingly influential in the revenue cycle, provider organizations are turning to data analytics and health IT tools to craft and deliver a smooth, coordinated, managed care experience from the moment a patient calls with an initial inquiry.
At Keck Medicine of the University of Southern California, blurring the lines between "patient engagement" and "customer service" actually brings a great deal more clarity to the patient experience.
By intelligently matching patients with the providers who best suit their needs, Dr. Amar Desai, MD, MPH, Chief Executive Officer of USC Care and Ambulatory Care Services, helps to ensure that all members of the care equation are using their resources optimally in the pursuit of patient loyalty and high quality care.
"We are a large integrated academic health system in Southern California, and we work in a fairly competitive market with significant managed care penetration," explained Desai in an interview with HealthITAnalytics.com. "There is clearly a desire to differentiate ourselves in terms of our ability to provide fairly high-touch access to our local communities, and also much more broadly as it relates to complex care."
READ MORE: Blockchain Will "Change the Physics" of Health Data Sharing
"Patients travel pretty long distances to places like USC for definitive treatment for issues like cancers and high-end surgical procedures, so we have a strategic imperative as a system to make sure that these patients have optimal access to our system."
Keck Medicine created a dedicated, consolidated access center that handles scheduling and patient-provider matching in order to streamline the process of screening and accepting new patients. "For a hospital or health system that tends to organize itself around clinical issues, building a call center is a new capability that one needs to develop," Desai said.
"But when you're really trying to get patients to the right provider, you need to navigate a number of different systems – there are a lot of different questions you need to answer for that patient, and you have to help them navigate the system internally to ensure they are getting the care they need in a timely way."
"We wanted to be sure that our agents could schedule patients more precisely," he continued. "In turn, that could help our providers' to see the patients most appropriate for their specialization and increase their base of patients that they're seeing. Our software system, ProviderMatch, also helps us be sure that our clinicians have the right data on the patient's history to make the best use of everyone's time."
While primary care providers are taking on more of the burdens of care coordination as they fine-tune their population health and chronic disease management capabilities, many patients still shoulder the majority of the responsibility for choosing a specialist or surgeon and setting up appointments that meet their needs.
READ MORE: Chronic Care Management Improves Pediatric Outcomes by 20%
For a patient seeking care for a complex or serious condition, such as a new cancer diagnosis or surgery following a traumatic event, the process can often be overwhelming – and patients aren't always sure where to start.
"Sometimes a patient will go on our website and try to find the right physician in our directories, and sometimes they might get a referral from another provider, or from a family member, or a friend," Desai said. "So much of a provider's patient base is due to their reputation within the community, among their patients and their colleagues."
"While it's great that highly reputable providers gather a lot of interest from patients, it's not really a scalable idea to have each patient call the office individually and try to manage their own care without any help," he added. "Even within the same system, one office might do things slightly differently than another, so it doesn't allow for a lot of the standardization of the patient experience that guarantees good flow across the care continuum."
"That initial touch-point is very important for our patient population at USC," Desai stressed. "A large subset of the people who call us have some serious medical issue. They're not necessarily coming in for a cough or a cold, or a once-a-year primary care visit. A patient is going to call us because they need definitive cancer therapy that might be a nine-month-long process with ongoing follow-up, and that could require years of contact with our providers."
Providers must also be sure that they are protecting their revenue cycle – and their patients' wallets – by aligning service delivery with insurance coverage. "The healthcare system is very complex in terms of billing and collections, not to mention the increased issues of patient liability for costs because of high-deductible health insurance products," Desai said. "You have to get the right set of information as patients enter your system for the financial side of things, and you have to do it in a high-touch, patient-friendly way."
READ MORE: How Do Artificial Intelligence, Machine Learning Differ in Healthcare?
"How we feel to patients upfront makes a big difference, because if we don't provide a good experience from the start, they might choose to go to one of our competitors based on how they feel we're treating them."
Delivering a quality patient experience relies on collecting and utilizing quality patient data. In addition to basic questions of patient matching, preventing the creation of duplicate files, and securing treatment records from previous providers, Keck faces the challenge of building enough metadata on their own physicians to understand which provider is most appropriate for a certain patient case.
With approximately 750 physicians in the system, finding exactly the right clinician for a rare or complicated condition isn't as easy as scrolling through an alphabetical directory. Scheduling representatives must have a quick and simple way to identify the most appropriate clinician within the confines of a patient's initial call, which requires a great deal of back-end work on the part of the IT department.
"A lot of the work goes beyond the obvious configurations and integration that needs to occur between the EHR and the patient access system," Desai explained. "We also need to pay attention to the providers, and how we build their profiles. We need to have their different areas of expertise and their scope of practice built into our platform."
"One of the wonderful things about academic health systems is that we have people here who do fairly complex procedures on a routine basis, because USC is where patients come to have these procedures performed. So in a community where 100-150 complex joint replacements might occur each year, we might have one or two orthopedic surgeons who are doing that many or more individually in a given year," he said.
"That's a great thing for patients, because there's such an association with volume of complex procedures and good outcomes for those services. So we want to build that kind of logic into our profiles of our providers, which can then be used to inform the scheduling process."
While Keck Medicine is at the beginning of its patient matching system implementation, Desai hopes that the tool will fill in the remaining gaps in the health system's comprehensive approach to patient engagement. Clinical quality must be matched with organizational efficiency to create a lasting positive impression on patients and their families.
"If you look at our patient satisfaction measures, we do really well when the patient's in the room with us," he said. "But there are so many operational challenges when it comes to what occurs when a patient calls in, when they're in the waiting room, and what happens when the bill comes – all of these issues drive the holistic experience of how our patients feel cared for by the system."
Desai's team will be collecting a number of different metrics to gauge the health system's improvements over time, including the conversion rates of calls to the scheduling team and other customer service quality assurance figures.
"We already do a fair amount of quality control around how our phone calls are actually going," he said. "We look at metrics like the length of the call and satisfaction scores, but we also want to make sure we course correct when something doesn't go right. We'll also look at the revenue impacts that might come from these activities. Those hard dollar figures are clearly going to be important to measure our return on investment."
"The goal is to make sure that when a patient calls, he or she gets directed to the right place. There's nothing more frustrating for somebody who may travel two or three hours to find out that they got booked for something that isn't what they need. It's so frustrating to get here and have someone say, 'You shouldn't be seen by a nephrologist. You need to be seen by the urologist, and you can't see that person today.' That creates a high risk for loss in terms of not having that person come back to our system, so we'll be tracking issues like that to make sure we're doing the best we can."
By tailoring the care experience to a patient's individual needs before he or she ever steps into a consult room, Keck Medicine plans to reduce the potential for preventable losses in revenue and satisfaction ratings. "Ultimately," said Desai, "we want to better match the supply of a wonderful physician and care team talent with the demand for their services in a highly patient-centered way, so that we're minimizing wait times and providing the best experience for everyone involved."