Lack of Big Data Analytics Agility Hobbles Healthcare Orgs
Big data analytics projects often suffer from unclear objectives, a lack of communication, and fragmented technologies that limit insight, a new survey says.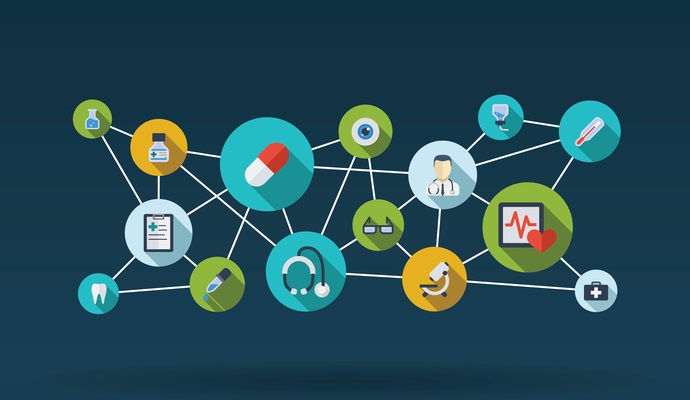 - Healthcare organizations are not necessarily known for embracing innovation at the speed of light, but the relentless pace of technological and regulatory disruption bombarding the industry has started to require additional attention to the ability to embrace and adapt to change.
Developing a nimble, flexible, and responsible organizational strategy will be key to meeting the ever-changing requirements of the modern business environment, says a new cross-industry survey by Changepoint, especially when it comes to big data analytics in the healthcare world.
"The hard truth is, at any moment, your business is most likely disrupting or being disrupted," said Alan Shefveland, Director of Product Management, Strategy and Innovation at Changepoint. "The best way to thrive in the face of rapid change is rewriting your playbook to refocus on accelerating internal operations."
For providers large and small, that may mean investing in administrative, clinical, and financial analytics tools that can help organizations monitor internal activities, identify bottlenecks, reallocate resources appropriately, and maintain a high quality of clinical care and customer service.
While the majority of the 1257 project managers taking part in the survey agreed that an agile organizational culture is key to succeeding in any rapidly changing industry, just 10 percent of respondents said they are confident that they could pivot appropriately when required.
READ MORE: EHR, Big Data Analytics Success Hinges on Holistic Change Management
A lack of cohesive organizational culture, unclear organizational objectives, and a murky sense of business values make strategizing a difficult proposition for more than half of respondents, while poor communication between departments produces frustration for a similar number of participants.
More than a quarter of respondents said that they feel as if their organization is at a competitive disadvantage due to their inability to anticipate marketplace changes.
Few organizations have robust and insightful big data analytics systems in place to help them manage their business objectives, the survey added. Participants identified project management, portfolio management, and resource management as the three most important project portfolio management (PPM) capabilities, but 31 percent of organizations do not have the right big data tools to help them access real-time information for strategic decision-making.
Seventy-five percent of organizations still use basic spreadsheets to manage ongoing projects, the survey found. Many respondents stated that they are using a patchwork of technologies for monitoring and communication, including proprietary software, cloud-based solutions, and Software as a Service (SaaS) offerings.
For healthcare organizations, this fragmented project management and data governance landscape is nothing new. In 2015, a survey from the Deloitte Center for Health Solutions found that 25 percent of providers did not have a data governance model in place to guide their clinical and organizational improvement initiatives, while only 30 percent of respondents had a clear strategy to guide future big data analytics technology implementation projects.
READ MORE: APIs, EHR Data Integrity, Patient Access Key to Value-Based Care
Only half of participants in that poll said that they had created a centralized oversight structure to provide visibility into budgeting, staff activities, and architecture development, though 23 percent added that insufficient data was hampering their progress.
Healthcare organizations are desperately searching for qualified project managers and executives with the skills and experience to help them overcome these big data hurdles, noted a Black Book poll from October of 2015.
Eighty-three percent of job listings looking for new members of the hospital executive suite stressed a successful track record with technical implementations and project management, big data analytics skills, and communication competencies.
"The power of data and analytics is profoundly changing the healthcare business and clinical landscape, and once again hospitals need more top-management tech muscle," said Black Book Managing Partner Doug Brown at the time.
"It's evident that without added C-suite horsepower at this crossroads of value-based payment reform, population health and accountable care opportunities, that stoking the forces of advanced technologies and data analytics will be very difficult for most hospitals."
READ MORE: Top 4 Ways to Use Blockchain for Healthcare Data Management
Cultivating a C-suite with a strong vision and hands-on management skills is a critical factor for success with any organizational change management initiative, especially since project managers lower down the chain are often mired in day-to-day people and process management activities.
The Changepoint survey found that 55 percent of cross-industry project managers typically spend more than three hours a day establishing and managing processes, while 65 percent are using a similar amount of time to wrangle other members of the team, communicate with peers, and track the progress of projects.
While these tasks are, naturally, a major part of the job for these types of professionals, it may be possible for organizations to utilize big data analytics technologies to automate many parts of this process to increase efficiency and reduce frustration across the spectrum.
"To prepare for organizational change, project and business leaders must be on the same path forward. This demands confident decision making and prioritizing company initiatives," said Shefveland. "A connected PPM system provides real-time insight and enables cross-functional communication, both important first steps to weathering organizational change."
Healthcare providers that are able to overcome these challenges, leverage big data analytics appropriately, and define a strong organizational mission are likely to meet their regulatory goals, improve clinical care, and deliver high quality business services internally and to their patient customers.