Just 15% of Hospitals Use Predictive Analytics Infrastructure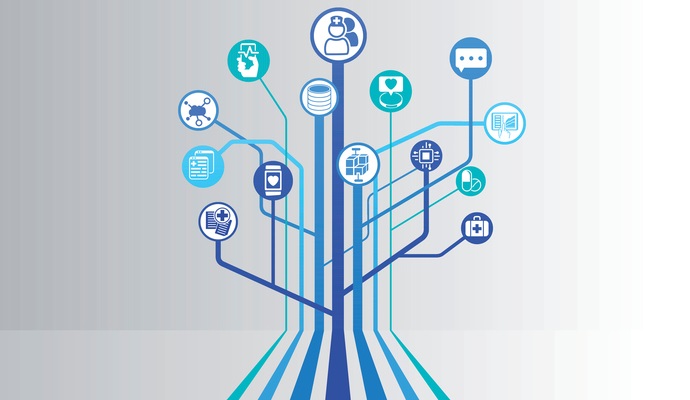 - A mere 15 percent of hospitals are using advanced predictive analytics to stay one step ahead of preventable hospital readmissions, hospital-acquired conditions, and patient downturns, says a new survey by Jvion, but there is strong interest among organizations across the industry in eventually adopting and leveraging predictive analytics tools to solve clinical and operational problems.
The survey also found that the majority of predictive analytics users are mid-size, non-academic hospitals or hospital systems, indicating a departure from the conventional wisdom that healthcare analytics is currently a luxury only affordable by the biggest and most well-funded institutions.
Despite the relatively small number of providers currently equipped with predictive analytics tools, the organizations that have the technology in place are making excellent use of their opportunities.  Ninety-two percent of analytics users are forecasting patient risk or predicting imminent illness, with 18 percent focusing on patient deterioration and 27 percent predicting sepsis.
More than a quarter of organizations are using predictive analytics to forestall preventable hospital readmissions, a significant concern for hospitals on the line for penalties and payment adjustments from quality reporting programs or accountable care arrangements.
"All of our health care sites and hospitals have really been looking carefully at transitions of care and how we can best design a person-centered care model that anticipates the failures that really cause hospital readmissions," said Ann Hendrich, Senior Vice President and Chief Quality and Nursing Officer at Ascension Health, explaining how using big data analytics to predict clinical and socioeconomic triggers of hospital readmissions has significantly cut the number of 30-day returns to the hospital.
READ MORE: EHR Sample Size Matters in Machine Learning, Predictive Analytics
"Our care models and pilots have been testing to see what strategies work best to anticipate those failure mechanisms, and design them out and do the right thing the first time for the patient," she continued. "We know if we do that part well, then we will avoid the penalties, which have just reached their maximum of three percent."
Organizations participating in the survey are also using predictive analytics to understand their patients' needs by using their data to develop intervention activities, investigate ways to measure expected length of stay for patients, quantify anticipated reimbursement, manage staffing, and improve patient safety.
By combining clinical and operational data in an effort to increase the value of the services they provide, healthcare organizations are laying the groundwork for a more extensive move into accountable care arrangements, which may be the key for many of those mid-size hospitals to maintain their financial stability in a changing and consolidating business landscape.  With HHS committed to bringing the majority of healthcare organizations into value-based arrangements to some degree, having the predictive analytics capabilities to foresee revenue and risk is crucial for hospitals of every size and description.
"We're looking at using predictive analytics to help move us more into the realm of bundled payments or payment for episodes of care, and using administrative and clinical data analytics to create models for clinical outcomes and predicting costs," Dr. Joseph Cacchione, Chair of Operations and Strategy at the Heart and Vascular Institute at Cleveland Clinic, said in an interview with HealthITAnalytics.com. "We think that tying clinical and administrative data systems together is going to be critically important."
READ MORE: Penn Med. Population Health Analytics Dashboard Wins ECRI Prize
"When we're looking at this information, we can start to look at what's driving the variability and utilization patterns in an episode," he added.  "We're trying to find out why that variability occurs and how we can use clinical data, which is available at the time that a physician sees a patient, to add to our view of things rather than just trying to think about things from administrative data set, which is always historical."
The majority of providers have enlisted the help of external vendors to implement their predictive analytics solutions, with just 18 percent relying on a home-grown, in-house infrastructure.  With the predictive analytics market anticipated to continue expanding at a 25 percent compound annual growth rate through 2019, the 96 percent of current non-users who indicated that they are interested in pursuing an analytics solution of their own will have plenty of options on hand to help them achieve their goals.
Big data analytics and population health management companies nabbed $1.6 billion in venture capital investments during 2014, and that figure is likely to continue its upward velocity over the next several years.
"The survey findings point to a growing need within the provider community for solutions that help prevent patient illness through real-time predictions," said Todd Schlesigner, VP at Jvion. "With so much changing in the industry, providers are hungry for analytics that will help them improve health outcomes while reducing risk and waste across the system."