Is There Conflict between Precision Medicine, Population Health?
- If there's one thing that all healthcare stakeholders can agree upon, it's that there's never enough time, money, or manpower to do everything that needs to be done. Whether electronic health records, novel care delivery frameworks, or emerging payment reforms help or hurt this fundamental truth may be up for debate, but even the most efficient and tech-savvy organizations are unlikely to argue that the healthcare system is as good as it needs to be right now.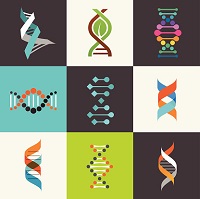 Ask a group of providers how to make patient care better, and you're likely to get twice as many opinions as people in the room. They are likely to volunteer buzzwords like "accountable care," "chronic disease management," "genomics," "the Internet of Things," and "big data analytics."
But all of these answers simply serve to illuminate one major problem for the future of healthcare reform: in order to improve the health of patients across the care continuum, do we think big or think very, very small?
With already-scarce resources squeezed by federal mandates, a sharp rise in aging patients with chronic disease, and a looming shortage of physicians, Ronald Bayer, PhD, and Sandro Galea, MD, DrPH, believe that the healthcare system may simply lack the means to give adequate attention to both ends of the spectrum.
Population health management has more potential to make an immediate impact on the largest number of patients, argue the researchers from Columbia University and Boston University in a New England Journal of Medicine op-ed, and the hype around precision medicine is distractingly "premature."
READ MORE: AHA Debuts Cloud-Based Cardiac Precision Medicine Data Platform
Are precision medicine and population health management complements or competitors? Does the healthcare system have to choose? Can providers focus intently on the diagnosis and treatment of an individual while still keeping the wellbeing of the community at large in mind?
Precision medicine, also known as personalized medicine, has gotten a great deal of attention in 2015 after President Obama started the year off with a State of the Union address that featured a prominent mention of genomics and big data analytics.
"I want the country that eliminated polio and mapped the human genome to lead a new era of medicine – one that delivers the right treatment at the right time. In some patients with cystic fibrosis, this approach has reversed a disease once thought unstoppable," President Obama said. "Tonight, I'm launching a new Precision Medicine Initiative to bring us closer to curing diseases like cancer and diabetes – and to give all of us access to the personalized information we need to keep ourselves and our families healthier."
With hundreds of millions of dollars in potential funding to create a nationwide databank of 1 million patient genomes, precision medicine has entered the national consciousness in a big way. Diseases with genetic components, such as Alzheimer's, diabetes, autism, and cancer affect huge numbers of the population, and finding individualized treatments for sufferers of these debilitating and sometimes fatal conditions seems like a top priority for the American healthcare system in the 21st century.
"Responding to the President's words, Harold Varmus, director of the National Cancer Institute, and Francis Collins, director of the National Institutes of Health (NIH), have written that 'What is needed now is a broad research program to build the evidence base needed to guide clinical practice,'" state Bayer and Galea in their NEJM piece. "The enthusiasm for this initiative derives from the assumption that precision medicine will contribute to clinical practice and thereby advance the health of the public."
READ MORE: IBM Watson Gets SNOMED CT Infusion to Enhance Data Analytics
"We suggest, however, that this enthusiasm is premature. 'What is needed now' is quite different if one views the world from the perspective of the broad pattern of morbidity and mortality, if one is concerned about why the United States has sunk to the bottom of the list of comparable countries in terms of disease experience and life expectancy, or if one is troubled by the steep social gradient that characterizes who becomes sick and who dies. The burgeoning precision-medicine agenda is largely silent on these issues, focusing instead on detecting and curing disease at the individual level."
Precision medicine may help a few scattered patients in the right clinical trials to tackle their Type 1 diabetes, but it may not prevent the 28 percent of undiagnosed Type 2 diabetics from experiencing adverse effects from a lack of treatment the way a robust risk stratification and predictive analytics program might.
Precision medicine cannot adequately address the socioeconomic roots of the diabetes epidemic: it cannot open healthier restaurants in low-income neighborhoods or encourage grocery store chains to enter inner city marketplaces. It will not educate patients about the risks of smoking or alcohol consumption; it cannot provide colon cancer and breast cancer screenings to rural patients without transportation options. Precision medicine will not erase the health disparities that plague the nation's minority populations or make it any easier for providers to deliver high-quality care to those who speak English as a second language.
Population health management frameworks like accountable care organizations (ACOs) and the patient-centered medical home (PCMH), on the other hand, focus on helping providers use their resources to deliver high-quality, standardized care across the board – and often hold them financially responsible for their shortcomings.
ACOs and the PCMH model encourage cooperation and coordination with community health organizations that are often doing the heavy lifting for vulnerable patients in underserved communities, and these non-clinical reform efforts may be the key to wiping out avoidable disparities in access, care, and outcomes, Bayer and Galea write.
READ MORE: IBM Patents Machine Learning Model for Pharmaceutical Discovery
"Yet seemingly willfully blind to this evidence, the United States continues to spend its health dollars overwhelmingly on clinical care," they said. "It is therefore not surprising that even as we far outpace all other countries in spending on health, we have poorer health indicators than many countries, some of them far less wealthy than ours."
"It is against this backdrop that the claims of the most ardent defenders of precision medicine must be read. Research undertaken in the name of precision medicine may well open new vistas of science, and precision medicine itself may ultimately make critical contributions to a narrow set of conditions that are primarily genetically determined."
"But the challenge we face to improve population health does not involve the frontiers of science and molecular biology," the authors argue. "It entails development of the vision and willingness to address certain persistent social realities, and it requires an unstinting focus on the factors that matter most to the production of population health."
"Without minimizing the possible gains to clinical care from greater realization of precision medicine's promise, we worry that an unstinting focus on precision medicine by trusted spokespeople for health is a mistake — and a distraction from the goal of producing a healthier population."
Defenders of precision medicine may point to technological achievements like the moon landing to refute the notion that there is an either/or problem to solve. While NASA scientists in the 1950s and 1960s were attempting their own precision task – getting a man to the moon and back – the scientific and industrial breakthroughs produced as a side effect of these efforts has changed the wider world in meaningful and unforeseen ways.
Precision medicine may do the same. Unlocking the secrets of one patient's genome may unravel a puzzle that has plagued scientists for generations. Development of one drug for a specific disease may lead to an unanticipated cure for another, more common condition. Advancements in clinical care and pharmaceutical research depend entirely on the notion that we don't know what we don't know – and taking a precision approach to the big data yielded by an infinitesimal strand of DNA could produce untold benefits.
Precision medicine may not be a "distraction" at all, but simply another way for a portion of the healthcare community to devise new strategies for using data generated by routine patient care. A thriving research ecosystem is critical for the industry's continued progress, even if it appears that the questions they are answering are small.
Providers, on the other hand, generally recognize that they have their hands full with the basics of population health management and patient care. Few organizations experiencing a shortage of beds or lack of staff are "wasting" money on precision medicine technologies. A provider entering an ACO contract or being threatened by Medicare penalties for readmissions would hardly ignore the health of their patients – patients who are their financial lifeblood, if nothing else – just because precision medicine is currently popular.
On the whole, the healthcare providers who are devoting resources to precision medicine are already advanced leaders in population health and community-based care. They are efficient, knowledge-driven health systems with a penchant for leveraging technology to the best of their ability. Population health management is, indeed, an immediate and problematic concern across the nation, but those organizations that have the means and the drive to take the next step into precision medicine should do so.
Their leadership and exploration may prove that population health management and precision medicine can work together to develop an integrated, complementary environment where research informs clinical care and healthcare providers have the technical and treatment tools at their disposal to eradicate the most stubborn socioeconomic barriers to better outcomes across the care continuum.