Is Population Health on the Agenda as Google Nabs Geisinger CEO?
Geisinger CEO Dr. David Feinberg is joining Google as its top health executive, indicating that the tech giant may have a growing interest in care delivery and population health.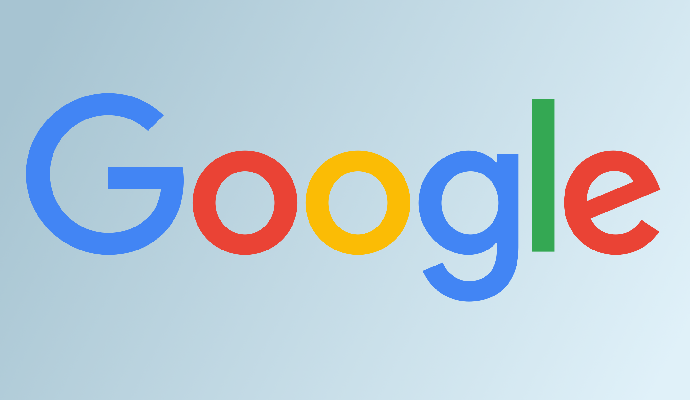 Source: Google
- Google is taking another step across the boundaries between the tech sector and the healthcare industry by appointing David Feinberg, MD, MBA as head of the company's healthcare efforts.
Feinberg will leave his post as CEO of Geisinger Health System at the beginning of 2019 to take up his new position, according to the Wall Street Journal, opening up the possibility that Google's future moves in healthcare will have an undercurrent of population health management.
"It has been a great privilege to lead Geisinger during the past nearly four years," Feinberg said in a public statement. "Together, we have improved patient and member experience, along with our quality of care, employee engagement and physician and nurse recruitment, and our legacy of innovation has blossomed."
Geisinger is well-known as an industry leader in the use of electronic health records to manage patients through advanced big data analytics and predictive modeling.
As both a provider for more than 1.5 million patients and a payer for 600,000 of those individuals, the health system has focused on using its voluminous data assets to reduce the costs of care and improve outcomes for populations at scale.
READ MORE: Top 10 Disruptive Companies to Watch in the Healthcare Space
Google's healthcare ventures have similarly explored methods for using big data to identify risks and get ahead of costly conditions.
Various entities under the Alphabet, Inc. umbrella, including Verily Life Sciences and DeepMind, have conducted research and developed tools related to clinical decision support, artificial intelligence, and risk stratification.
Google is an active participant in the healthcare big data and interoperability ecosystem, with an interest in FHIR and APIs. In August, the company was one of six technology companies to sign a pledge to use open standards to foster healthcare interoperability and data exchange.
Google has also made efforts to ensure that its cloud storage offerings are HIPAA compliant, a key prerequisite for becoming one of the major infrastructure players in the healthcare industry.
Turning these foundational steps into dominance in the healthcare arena may require the skills of an executive with proven experience in bringing significant data-driven change to large organizations.
READ MORE: Amazon, Google, IBM Pledge Health Data Standards, Interoperability
During Feinberg's tenure as CEO, Geisinger has launched multiple precision medicine projects, opened a new medical school with a population health focus, collaborated with Epic Systems to bring a population health toolkit to the EHR vendor's Healthy Planet offering, and developed multiple other applications and strategies to enhance the delivery of virtual and in-person care.
In his new position, Feinberg is likely to face similar challenges with coordinating innovation and identifying new opportunities to leverage data for quality improvements and cost reductions.
Google is staring down still competition from other tech giants looking to claim a piece of the lucrative healthcare pie, and must work quickly to define and deploy a cohesive strategy. While strong in research and on the infrastructure front, the company's forays into consumer health have been somewhat less successful.
Google has not yet laid out a clear manifesto for what it hopes to achieve in the healthcare space, although tapping an MD and care delivery expert to lead its initiatives may indicate that more patient-facing initiatives are on the table.
Feinberg leaves the top leadership post at Geisinger to Jaewon Ryu, MD, JD, who has served as executive vice president and chief medical officer since September 2016. He will act as interim President and CEO of the health system.
READ MORE: EHR Users Want Their Time Back, and Artificial Intelligence Can Help
Ryu, an emergency physician, previously held an executive position at Humana and has also worked in leadership roles at CMS and the Department of Veterans Affairs.
"When I joined Geisinger more than two years ago, I knew I was joining an organization with a longstanding national reputation for advancing medicine through innovation," Ryu said. "What I quickly discovered after I began working here, is that the strength of Geisinger stems from our great people and communities."
"I am honored to take on the role of interim CEO at this important time for Geisinger and the healthcare industry. Together with our outstanding leadership team and the commitment of our 32,000 employees, we'll build on our legacy of putting patients at the center of all that we do and maintain our commitment to research, education and innovation."
Feinberg will aid in the transition for several weeks as Ryu takes the helm.
"I know that I am leaving Geisinger in capable hands as the leadership team continues to advance Geisinger's important mission of taking care of the people we serve," said Feinberg. "I look forward to following Geisinger's achievements in the years to come and will remain forever grateful to have had this tremendous opportunity."
Board Chairman John C. Bravman, PhD, thanked Feinberg for his services and wished him well in his new role at Google.
"Dr. Feinberg has led Geisinger through a significant period of transformation focusing on developing innovative programs and models to further our mission of value- and community-based care that ensures we are positioned to serve our communities well into the future. We are deeply appreciative of his service to Geisinger, and we wish him only the best."