Is Maintaining the Patient-Centered Medical Home Worth It?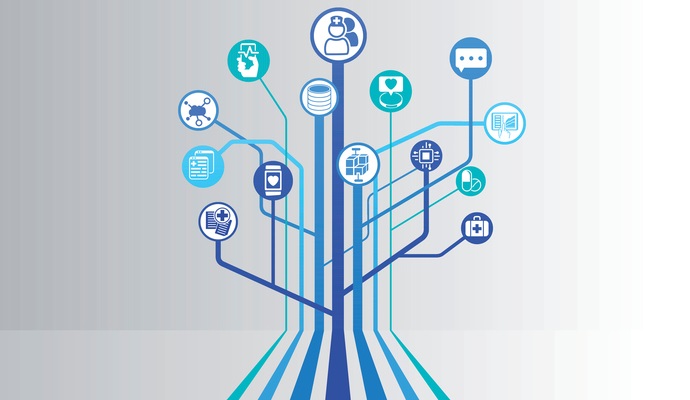 - Healthcare providers faced with a quicksand landscape of labor-intensive mandates, changing reimbursements, shrinking revenues, and dammed up data streams have successfully turned to practice improvement frameworks like the patient-centered medical home (PCMH) for help with some of the thorniest problems of population health management and personalized care.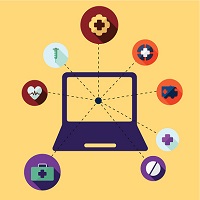 The PCMH provides healthcare organizations with a clear path towards leveraging health IT and team-based care for the type of quality improvements that have also become staples of the EHR Incentive Programs, value-based reimbursement structures, and emerging clinical quality reporting programs like those architected by the recent SGR repeal. Yet achieving and maintaining PCMH recognition from an accredited body like the National Committee for Quality Assurance (NCQA) comes with its own time-consuming and labor-intensive challenges.
These challenges may actually be preventing providers from making the most out of their practice transformation programs, argues Edward Bujold, MD, FAAFP, in an editorial published this month in the Annals of Family Medicine.
Bujold, a primary care practitioner from rural North Carolina who is active in research, physician education, quality improvement programs, and other healthcare reform activities, believes that the ongoing, intensifying burdens of attestation, recertification, and recognition involved in the PCMH program, personal professional development, and mandates like meaningful use are preventing healthcare providers from doing what they do best: delivering high quality, personalized, meaningful care to the patients who depend on them
"Seeing patients used to be the hardest part of my job. It is now the easiest by a long shot," he writes. "Today, the hardest part of my job is obtaining and maintaining multiple certifications and ensuring that I meet meaningful use standards. In the past year alone, my staff and I spent hundreds of hours studying for and taking exams, certifying for numerous programs, and updating then relearning our EHR to meet meaningful use requirements."
READ MORE: Top Healthcare Business Intelligence Companies by Hospital Users
"This was time we could have spent in patient care or pursuing outside interests designed to nurture our physical and mental wellbeing—the fourth pillar of the Quadruple Aim: improving the health of populations, enhancing the patient experience, reducing the per capita cost of health care, and improving the work life of health care providers, including clinicians and staff."
While Bujold credits the patient-centered medical home for helping his comprehensive primary care practice work more efficiently and effectively as a team, achieving measurable results such as reducing hospitalizations by 80 percent over the past five years, "becoming a PCMH and proving it are two different tasks," he says. "It is time to reassess the effort we must devote to demonstrating the quality we have achieved to the powers that be."
The NCQA patient-centered medical home recognition requires providers to leverage health IT, clinical analytics, and workflow improvements in several different areas, including patient education, care coordination, health information exchange, and chronic disease management. In order to maintain recognition as a successful PCMH, providers must also demonstrate commitment to continuous improvement, which includes going through a recertification process every three years.
While the PCMH process may not be overwhelming in and of itself, few providers committed to delivering such a high level of care have only one quality measurement activity to worry about. Stage 2 meaningful use – and eventually Stage 3 – requires its own series of reports and attestations. Participation in clinical quality programs like PQRS adds another administrative burden, while joining an accountable care organization (ACO) or accepting financial risk through value-based reimbursement programs requires providers to devote time and energy to retooling health IT infrastructure and training staff.
On top of personal professional development activities, research programs, community care initiatives, and other patient-centered outreach, achieving and maintaining PCMH recognition doesn't sound quite so simple anymore, especially for a smaller primary care provider that hopes to avoid being snapped up by a local healthcare system expanding through acquisitions or losing its staff members to a larger, more stable, less labor-intensive workplace.
READ MORE: NCQA: Patient-Centered Medical Home No Longer "Unduly Onerous"
"The PCMH certification process must be restructured," Bujold insists, in order to allow providers to balance practice transformation with actual patient care. "Each practice should be assigned a NCQA analyst who acts in partnership with the practice to help the practice keep its certification. The analyst should know this practice very well and consult with it quarterly, much like a health care provider guiding a patient in a patient-centered medical home, helping interpret the guidelines and showing the practice how it can best equip itself to achieve certification."
"This should be a collaborative relationship, not an adversarial one," he says, adding that better alignment between multiple quality improvement programs would simplify participation and help more providers cross "competing initiatives" off the list of organizational challenges.
"Why can't we apply credit for meeting criteria in one area to another certification where appropriate?" he asks. "Shouldn't meeting Stage 2 meaningful use requirements mean something to the NCQA? Shouldn't some of our maintenance of certification activities help us meet CMS and NCQA requirements?"
"I am considering walking away from the PCMH recognition process even though I believe in the practice transformation it is intended to guide," Bujold says, lamenting the fact that the time-consuming process of reporting and relearning new EHR technology has prevented his practice from taking on new projects like developing a patient engagement committee. "I realize that if we decide not to seek ongoing recognition as a PCMH, we will suffer financial hardship, but we have more important business at hand—taking excellent care of patients, improving our practice, and engaging with our patients in a meaningful way."