Interoperability, Low Costs Make Cloud-Based EHRs a Favorite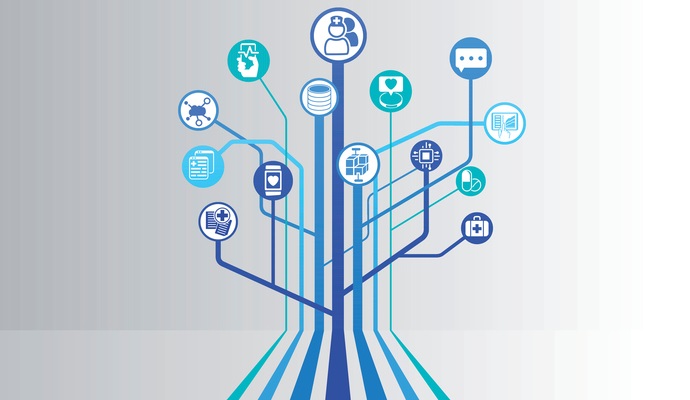 - Increased opportunities for health data interoperability, better population health management features, smoother workflows, and lower costs are driving providers towards cloud-based electronic health record systems, says Black Book Rankings in a new report.
User satisfaction among smaller practices has risen from an average of 13 percent in 2012 to more than 80 percent in the middle of 2015 thanks to improved usability, more optimization options, and less stressful implementation processes that allow healthcare organization to focus on financial performance and clinical quality improvements instead.
Eighty-three percent of the 5700 small practices and solo providers participating in the survey believe that cloud-based EHR technology is one of the biggest trends in health IT infrastructure development.
Adoption of cloud-based EHRs in smaller, urban practices has increased from 60 percent in 2013 to 82 percent in 2015, though implementation among rural providers has stayed steady at 20 percent over the same time period. Unreliable broadband access and fears of internet outages have prevented significant cloud-based EHR adoption among non-urban providers, the survey adds.
Despite concerns over the potential for down-time, the use of software-as-a-service products has a number of advantages for smaller organizations with limited budgets. Seventy-nice percent of providers believe that lower prices are the major reason why they would consider purchasing a cloud-based EHR, while ninety percent believe that cloud-based models provide increased protection from data breaches that may compromise patient privacy.
Newer EHR products are also helping providers overcome one of the most stubborn, problematic aspects of EHR implementation: lost productivity and reduced time with patients due to cumbersome and distracting workflows.
While nearly 70 percent of providers feel that first-generation EHRs failed to live up to their productivity promises, more than half of solo practitioners believe they have regained lost time after implementing or switching to a cloud-based EHR, even though the expenses from EHR replacement have negatively impacted the financial stability of 48 percent of smaller practices.
When Black Book asked providers to rank 349 EHR vendors offering products tailored for smaller practices, the top twenty entries on the list were all cloud-based EHRs. Every top twenty product scored above 90 percent in overall user satisfaction which took into account key performance indicators such as computerized provider order entry (CPOE), clinical decision support, patient data management, and communication abilities.
"The focus of healthcare technology vendors needs to be on mobile, cloud, and data integration to successfully meet the future demands of the changing healthcare landscape," said Doug Brown, Managing Partner of Black Book. "The bigger issues of interoperability and population health outcomes, quality of care reporting and ICD-10 have framed the third generation EHR vendor, and the majority (69 percent) of small practices plan to increase their investment in the advancements made by their current cloud-based vendor."
EHR vendors have made not insignificant progress towards improving the flow of health data across the care continuum, yet health information exchange and health data interoperability remain top concerns for the vast majority of providers. Cloud-based systems may be pushing implementation worries down the list of priorities, yet a whopping ninety-one percent of physicians believe that interoperability remains the biggest challenge for organizations hoping to improve their financial and clinical performance, especially in the face of accountable care.
"As risk sharing increases, so will the demand for meaningful, robust data sharing between providers and payers regardless of the model EHR employed. " Brown said. "If the interfaces for interoperability between the HIE and stakeholders is too difficult to evaluate and analyze risk, the more likely we will see another round of EHR replacements, cloud and server based."
Black Book predicts that the market for cloud-based EHR technology will continue to grow rapidly as providers invest more time and effort in health IT systems that support population health management and value-based reimbursement. The healthcare cloud market is slated to grow by 24 percent until 2020, the report says, reaching $3.8 billion in the United States.
Much of this expansion will be due to increasing interest in patient engagement, care coordination, telehealth, and health information exchange capabilities as smaller providers join their larger counterparts in developing more sophisticated clinical analytics and health information management infrastructure.