Interoperability, Internet of Things First Tasks for Precision Medicine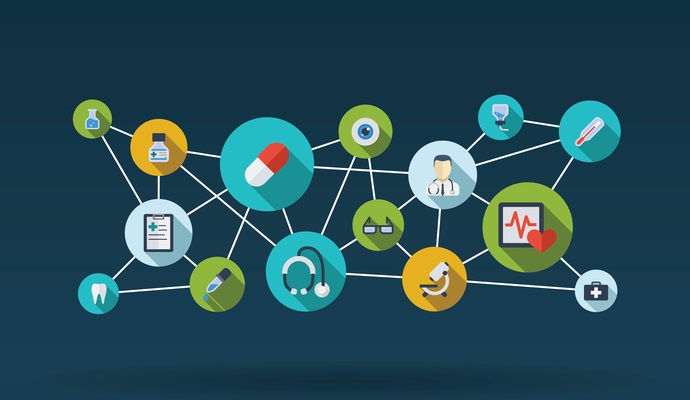 - The development of precision medicine brings with it the promise of individualized treatments that target specific conditions and diseases with razor-sharp accuracy, harnessing the hidden power of genomics, deeply detailed clinical decision support, and the ever-present big data of the Internet of Things (IoT).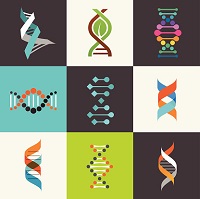 But as with most initiatives tired irrevocably to the maturity and interoperability of the nation's health IT infrastructure, precision medicine will be facing any number of challenges before it can get off the ground.
While federal funding and strong backing from the White House are pushing precision medicine into the mainstream consciousness of consumers, the persistent lack of interoperability between EHRs, medical devices, monitoring equipment, databases, and research organizations is slowing down the progress of this important branch of exploration.
In January of 2015, President Obama used his State of the Union address to outline his hopes for the future of precision medicine research, starting with a vast databank containing big data on approximately one million patients. This data store would contain raw genomic data that could be used to examine how individuals and their genetic makeup respond to certain treatments or why some patients are at higher risk of developing diseases like cancer or diabetes.
Last week, the FDA announced its first foray into building this large-scale, national research infrastructure, starting with an open source, cloud-based databank called precisionFDA. The $850,000 genomics platform hopes to help researchers collaborate in a cooperative, online environment, but concrete data sets must be specifically uploaded into the platform in order to be used by scientists. Subject to ownership and permission rights, the data can then be used by other members of community.
READ MORE: Are Healthcare Providers Interested in Precision Medicine?
The data in precisionFDA may be in a standardized format that can then be manipulated and leveraged by researchers, but such communities do not necessarily address the fundamental problems of interoperability that will limit precision medicine in the long term, argues Niam Yaragi, a fellow in the Brookings Institution's Center for Technology Innovation.
Despite the enormous $28 billion investment in the EHR Incentive Programs that has brought EHR technology into the majority of healthcare organizations, poor health information exchange capabilities and a continuing economic incentive to keep big data close to the vest are making it difficult to develop the fluid data ecosystem that will help make precision medicine a reality.
"Given the current lack of interoperability between EHR systems, it seems highly unlikely to be able to obtain a complete medical history of one million Americans," Yaraghi points out. "To succeed, the precision medicine initiative has to either overcome the lack of interoperability problem in the nation's health IT system or to find a way around it."
Even if the nation's precision medicine experts are able to collect sufficient EHR data on such a large number of patients, there is a secondary issue with data collection to address: it is probable that only a small subset of that particular group will be willing or able to contribute Internet of Things data, such as ongoing blood pressure, exercise, diabetes, or other biometric information, to supplement research goals.
IoT data is currently extraordinarily unwieldy, fraught with privacy concerns and mismatched data standards while being too broad and nebulous to afford much benefit for patient care. As the Internet of Things becomes more refined with the maturity of wearable devices and deeper integration with EHR interfaces, providers and researchers may be able to better leverage IoT information and patient-generated health data for actionable patient care.
READ MORE: Precision Medicine in Action Brings Rare Disease Cures Closer
This need for real, comprehensive patient data from EHRs, medical devices, and consumer-grade IoT sources makes precision medicine more than a research project for lab workers and academics. Healthcare providers are the ones who collect and store the vast majority of this information, and provider organizations must get involved in developing the interoperability capabilities to securely transmit this valuable commodity to precision medicine researchers and elsewhere.
Some providers have already jumped into the fray, and the number of organizations committing their time and resources to advanced precision medicine applications is only growing as federal authorities urge more cooperation and investment.
Hackensack University Medical Center, one of the largest health systems in New Jersey and an early adopter of key interoperability technologies like FHIR, is the latest to announce its commitment to developing an Internet of Things mentality to foster big data analytics for precision medicine.
"At HackensackUMC, we have been committed to precision medicine, and have been working for several years on genomics and real-time monitoring of glucose, blood pressure, cardiac rhythm and other biomedical information," said Robert C. Garrett, president and CEO of Hackensack University Health. "I am excited that HackensackUMC will be lending its expertise and experience to this national movement to create an interoperable system that is more collaborative while at the same time safeguarding patient privacy."
"It is our commitment to provide a delivery mechanism to move the concept of precision medicine into everyday medical practice," added Shafiq Rab, MD, MPH, Vice President and Chief Information Officer. Dr. Rab will be leading HackensackUMC's precision medicine initiatives, and has been instrumental in the health system's adoption of interoperability protocols and applications.
READ MORE: Genomics, Big Data Bring Precision Medicine to Pediatric Cancer
"We believe the most important person in healthcare is the patient," he continued. "The patient should have the ability to access his or her information at anytime from anywhere for any purpose - as well as be able to share that information with any healthcare provider they choose anywhere, anytime without any barriers securely."
The benefits of interoperability are numerous, and improving health information exchange and data analytics across the provider ecosystem will help healthcare organizations achieve multiple financial, quality, and research goals. As the Internet of Things brings even more patient-generated health data under the purview of providers, healthcare organizations have an opportunity to contribute to medical research while providing tailored care based on detailed, real-time data.
For precision medicine to flourish, providers must join with researchers and rule makers to develop a mentality of data sharing and collaboration that will foster the large-scale data collection and analysis necessary to bring advanced treatments, risk stratification, and prevention strategies into the realm of direct patient care.